Great American Songbook Foundation
Songbook Academy 2024
The Palladium
//
Jul 13 - Jul 20 ET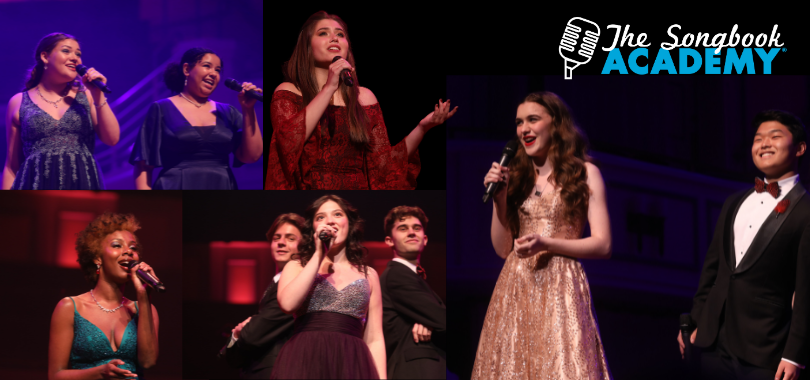 Event Details
Public Event dates coming soon!
Mark your calendars for Songbook Academy 2024:
Now in its 15th year, the Songbook Academy® is a national summer music intensive for young singers interested in the classic Broadway tunes, jazz standards and popular songs known as the American Songbook. Forty talented high school students are selected by a national audition process to participate in a life-changing week of learning alongside entertainment industry professionals, award-winning singers and performers, and educators from top university music programs. Songbook Academy 2024 will take place July 13 - 20, 2024.
Public Events:
Lauded by Pattern magazine as "one of the beating hearts of Indy's music scene," the Songbook Academy is a highly anticipated event for audiences at the local and national level with live and livestreamed events throughout the week. Highlights include a Public Masterclass led by celebrity mentors and Great American Songbook Foundation Founder Michael Feinstein, a music showcase featuring solo performances by all of the talented students, and a dazzling final concert rivaling those of the professional artists who grace the Palladium stage year-round. Tickets for this concert and the free public events (dates to be determined) throughout the week will go on sale in May 2024. 
Replay moments from the 2023 Songbook Academy on our YouTube channel.
Apply to the Songbook Academy:
High school students who live in the 50 United States are invited to apply to the annual Songbook Academy summer music intensive. Further details are coming soon on the 2024 application process for eligible students! Visit our application site on GetAcceptd for updates, or learn more about the program at TheSongbook.org/SongbookAcademy.
---