to The Songbook Academy
Perfect Harmony Music Resources
Contact us for more information:
The Great American Songbook Foundation
317.844.2251
Info@TheSongbook.org

The Great American Songbook Foundation is a 501(c)3 nonprofit organization with a mission to inspire and educate by celebrating the Great American Songbook.

August 2022: Music & Nature
As Oscar Hammerstein penned in the lyrics to the opening tune of the musical Oklahoma, "all the sounds of the earth are like music." This month's resources bring beautiful melodies and nature together in Perfect Harmony. While the weather is still warm and "the hills are alive with the sound of music," enjoy those "trees of green, red roses too" with musical activities for all ages.
This month's songs:
"What a Wonderful World"

(Movement)

"The Sound of Music"

(Listening)

"Ain't No Mountain High Enough"

(Movement)

"Tiptoe Through the Tulips"

(Singing and Discussion)

"Moon River"

(Listening)
Video Resources
Consider playing or viewing these videos on a Smart TV, computer, tablet, or mobile device. Keep in mind these general musical considerations in your set-up! Access videos on YouTube.
Activity Resources
This is your one-stop-shop for activity outlines, lyric sheets and visual resources! We hope these will be helpful to care partners who are planning musical activities for those in their care.
We recommend printing the *Activity Outline to follow along with our video resources. All activities, lyrics sheets and visual prompts are included in the packet.
Special thanks:
Thank you to Dance for Parkinson's at Indianapolis Ballet for making this month's "What a Wonderful World" movement activity possible. Learn more about free classes offered every Wednesday 11:00 am to 12:00 pm at IndyBallet.org/ibdancepd or explore their 2022-2023 Season.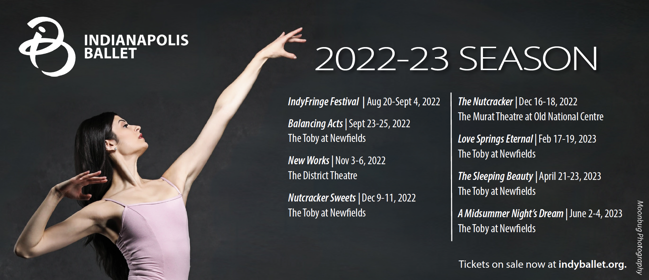 Another special thank you to the Indianapolis Opera for making this month's "The Sound of Music" and "Moon River" listening activity possible. We have loved hosting singers from the Indy Opera over the last several months. Keep an eye out for one more singer next month!
Additional Resources
In addition to our activity resources, please reference our technology and activity tips, as well as our additional considerations for working with an individual with dementia and/or cognitive decline.
We also encourage you to follow our Spotify account and access our generational playlists as we continue to build helpful playlists with timeless songs that may resonate with those in your care.
Mark your Calendar:
So that you can plan ahead, preview our upcoming themes below:
September - Celebrating the Songbook Hall of Fame

October - Autumn

November - Plenty to be Thankful for

December - Happy Holidays!
Don't forget that you can sign-up to receive our monthly resources to your email inbox! Sign-up here.