The Great American Songbook Foundation is a 501(c)3 nonprofit organization with a mission to inspire and educate by celebrating the Great American Songbook.



Judy Garland
2023 LEGEND AWARD
She is known as one of the most quintessential American performers in history. When Frances Gumm entered the scene, no one could have imagined the impact she would leave across the board. Films, stage performances, recordings, TV specials, Judy Garland did it all. She won the world over with her roles in The Wizard of Oz (1939), Meet Me in St. Louis (1944) and Easter Parade (1948). She convinced Gene Kelly to make his film debut with her in For Me and My Gal (1942). She was a frequent guest on Kraft Music Hall and The Bing Crosby-Chesterfield Show, which led to a four-month, sold-out European tour in 1951. She broke records at the Palace Theatre in New York and was honored with a special Tony Award for her revival of vaudeville. She went on to host The Judy Garland Show, which ran from 1963 to 1964 on CBS and included guests like Frank Sinatra and Dean Martin. She's a household name for a variety of reasons and has made an indelible mark on Songbook history.
Learn more about Judy Garland.
"Always be a first-rate version of yourself, instead of a second-rate version of somebody else."
— Judy Garland
Judy Garland in the Songbook Library & Archives
Advertising Movie Stars: Lobby Cards and Longer Films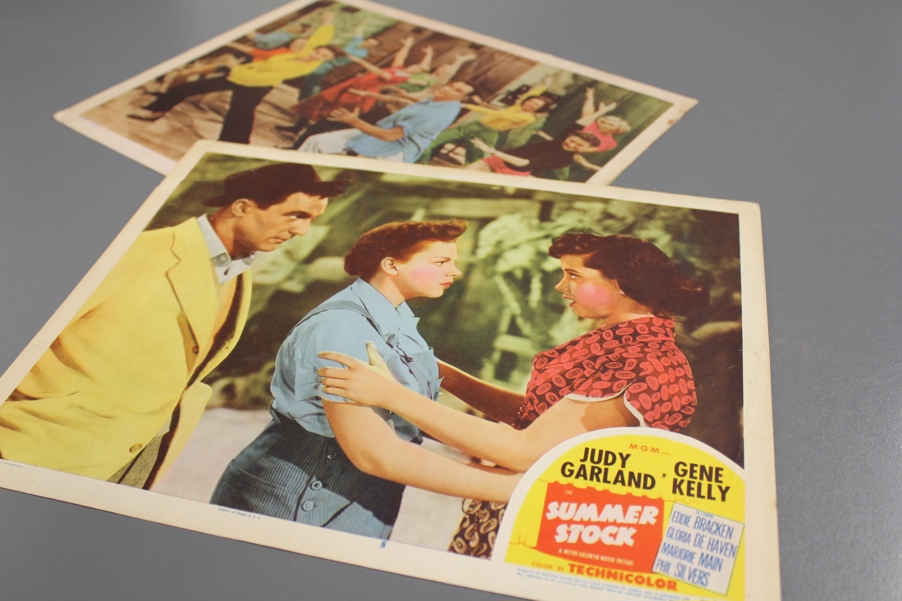 With the growth of movies, both in length and popularity, there was a need for more advertising. Lobby cards were a unique solution that appeared in the mid-1910s. These cards, usually 11 by 14 inches, typically were still photographs of scenes from the films. A set normally contained eight cards but could have as many as 15.
The Great American Songbook Foundation Library & Archives has a collection of more than 20 lobby cards from Judy Garland's career. Movies shown include Presenting Lily Mars, Andy Harby Meets Debutante with Mickey Rooney, and Strike Up the Band. Some of the most colorful lobby cards are from Summer Stock, which starred Gene Kelly alongside Garland. The images selected show the chemistry between the two as well as the elaborate dance sequences from the film.
The Crooner of Presidents: Judy and JFK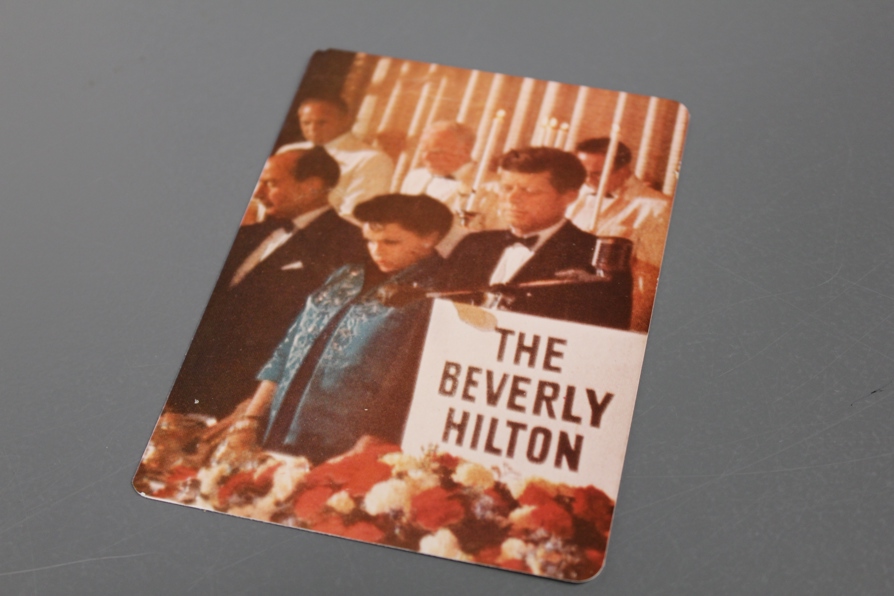 Hidden away in a bag of Polaroid images from Liza Minnelli's 40th birthday was a small photo with beveled edges. The image showed Judy Garland standing next to then-presidential candidate John F. Kennedy at The Beverly Hilton in Los Angeles during the 1960 Democratic Convention. Throughout his career as president, Kennedy was known to phone Garland and ask her to sing his favorite song, "Over the Rainbow." As revealed by Garland's eldest daughter, Liza Minnelli, sometimes her mother would have stressful weeks while filming The Judy Garland Show in the mid-'60s. Often, Garland would say "I'll call Jack" – meaning JFK – and she would always end up singing the last eight bars of The Wizard of Oz's hit song.
Love and Marriage: Judy and Vincente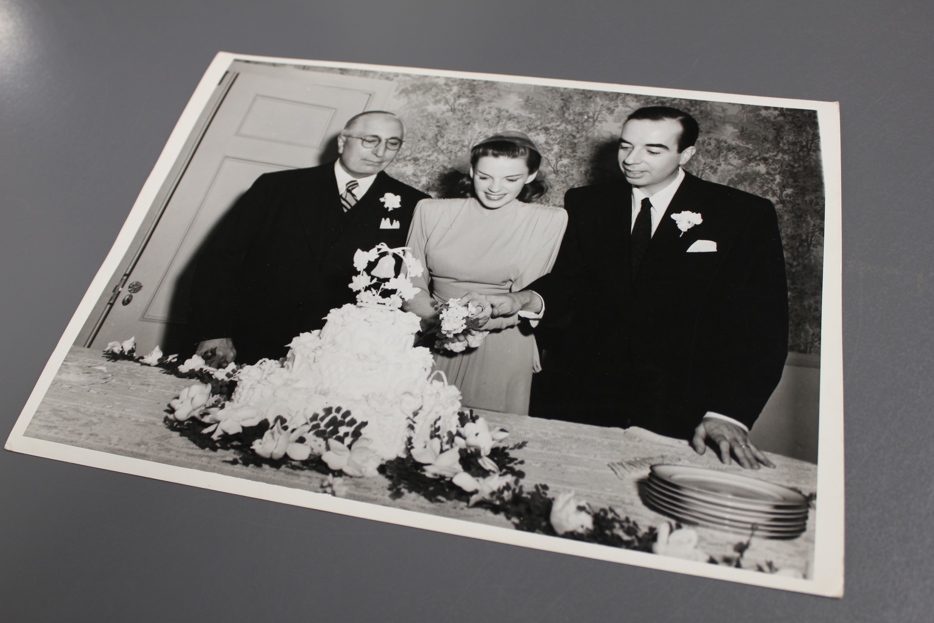 After director Vincente Minnelli brought out her beauty in his films, it's no surprise that Judy Garland went on to marry her second husband in 1945. Minnelli had changed the way that Garland looked in films, starting with Meet Me in St. Louis (the addition of a new makeup artist and new wardrobe had also helped to beautify the 23-year-old star). The couple would marry in June and would go on to make movies like The Clock and The Pirate. In 1946, the couple welcomed a daughter, Liza, into the family. The Liza Minnelli Collection includes images of the couple's wedding, with Minnelli and Garland standing near their wedding cake as MGM studio head Louis B. Mayer looks on, and images of Vincente Minnelli behind the camera on set with Garland and a variety of performers.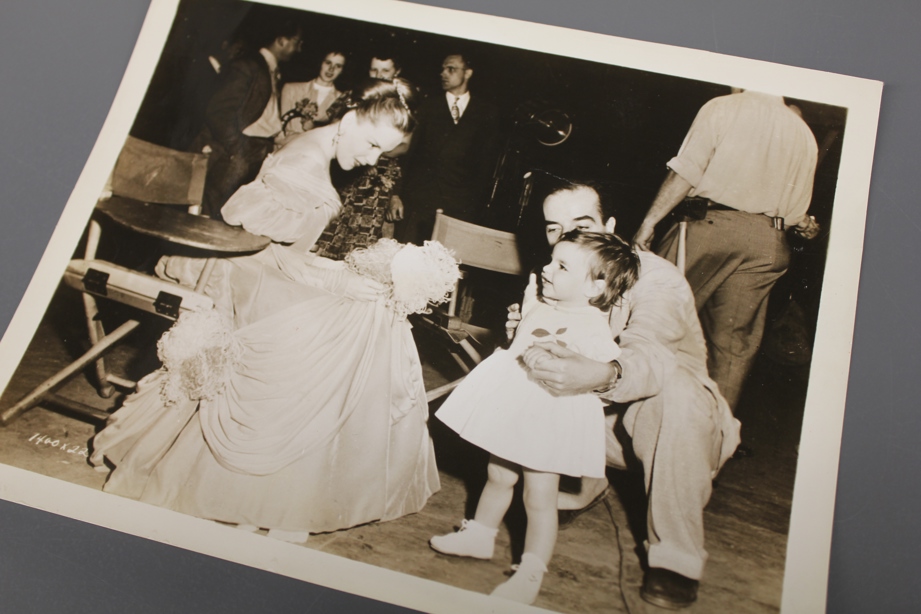 Together Forever We Go: Judy and Liza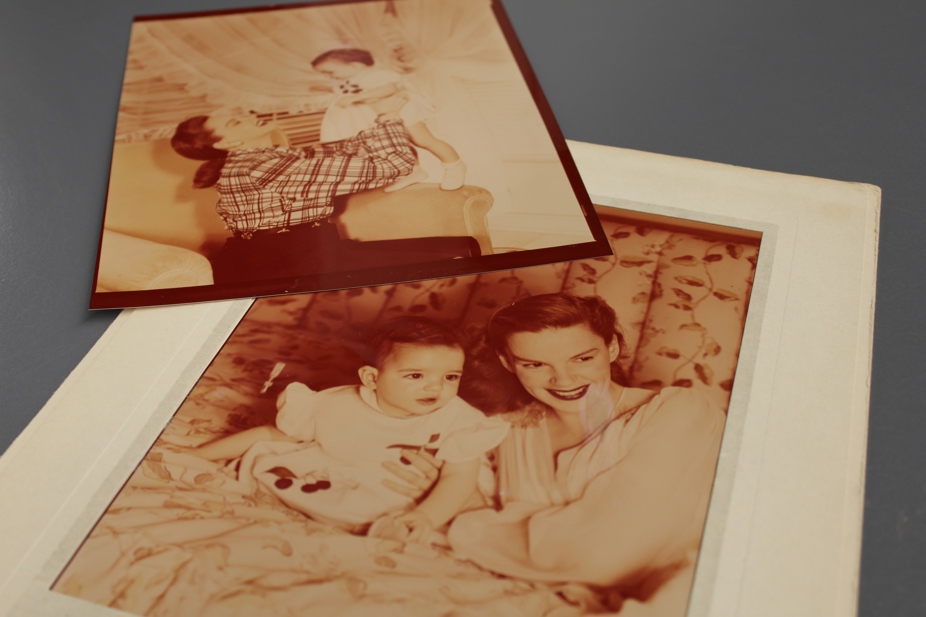 Judy Garland gave birth to her first child, Liza May Minnelli, on March 12, 1946, in Los Angeles. Liza was named after Ira Gershwin's song "Liza (All the Clouds'll Roll Away)." Liza was the only child from her mother's marriage to Vincente Minnelli, though she does have two stepsiblings. As a toddler, Liza was often seen backstage at her mother's and father's films. The Liza Minnelli Collection includes baby photos and negatives of Judy Garland and Liza, as well as toddler Liza visiting the set of The Pirate to see her mother and father.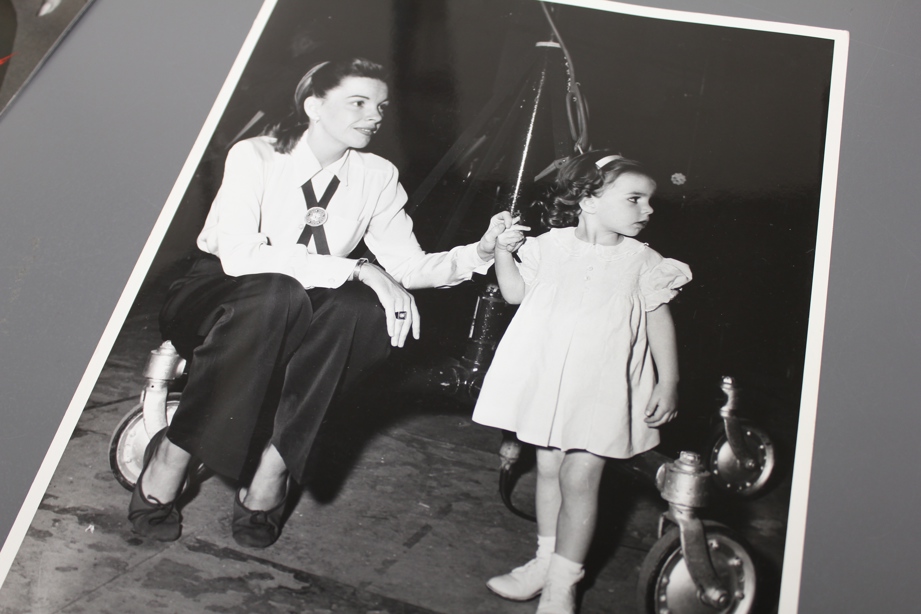 EPCOT Person of the Century 
In the early 1990s, Disney's EPCOT program launched a new feature, hoping to get more buy-in from visitors to the park. A poll was taken to crown the most influential person of the century. Besides Judy Garland, others in the potential category included the Beatles, John F. Kennedy, Thomas Edison, Martin Luther King Jr., and Henry Ford. Each nominee received a certificate of their nomination, but a final winner was never announced. Because of the in-person voting and the ability to nominate any person, EPCOT quickly realized that visitors and employees were voting for each other or for fictional characters. Four months after the venture was announced, it was abandoned, but Judy still holds the honor of being one of the Person of the Century nominees. The Liza Minnelli Collection not only has the certificate of nomination for Judy Garland, but also a letter from Dick Nunis, president of Disney in 1990, congratulating Garland's children on the nomination.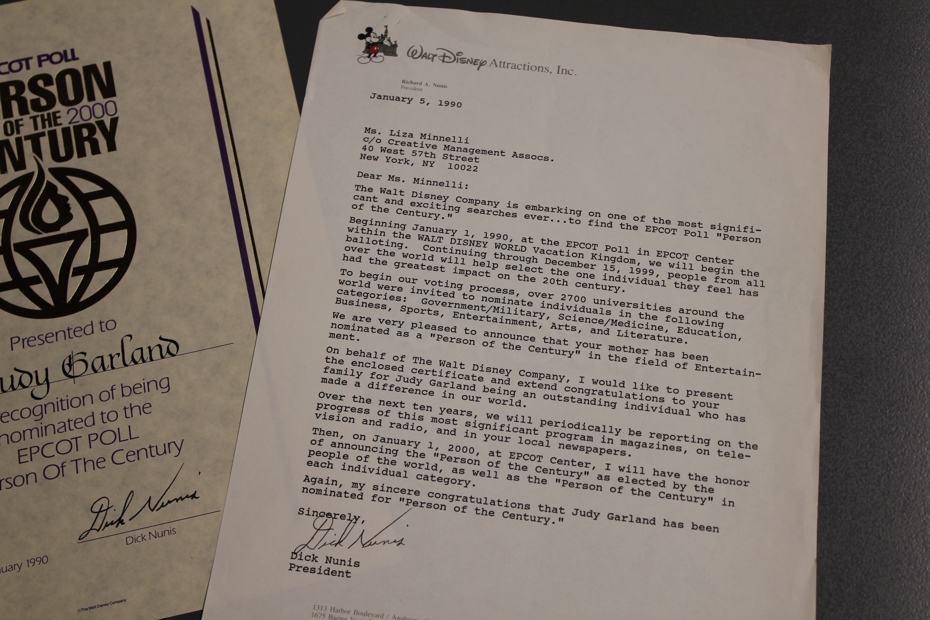 "Over the Rainbow"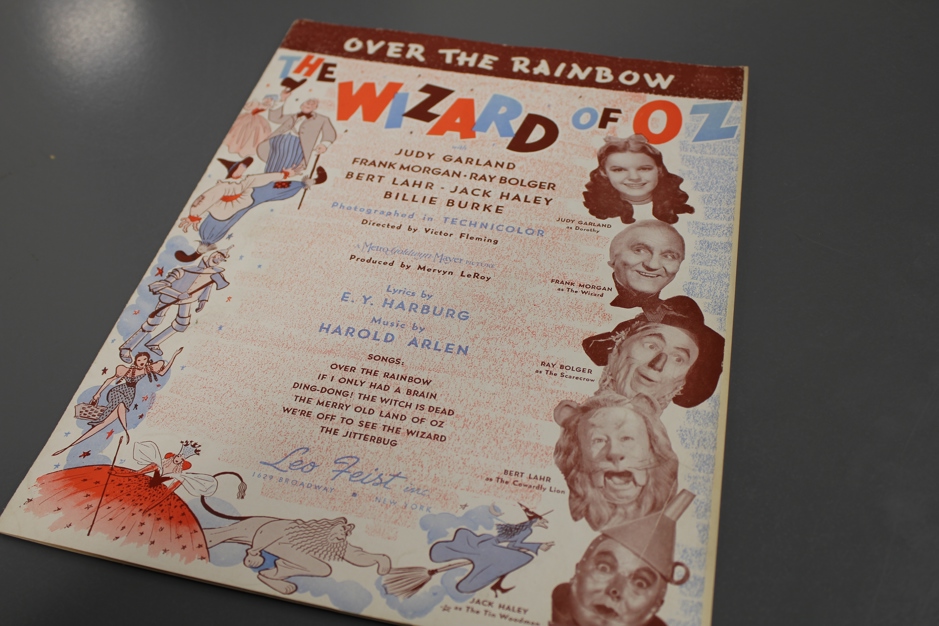 Notice something unusual about this piece of sheet music? This copy of "Over the Rainbow" features a list of titles available for purchase, one of which was cut from the final release of The Wizard of Oz. "The Jitterbug" was a song about a mosquito-like insect belonging to the Wicked Witch of the West whose bite would cause victims to break out into erratic dance. The original song was part of a six-minute sequence that cost around $80,000 to film in 1939. In the interest of time, MGM decided to cut the song and all characters associated with "The Jitterbug." Another interesting feature of this sheet music is the illustrations on the title page. They were drawn by Al Hirschfeld, the artist famous for his caricature portraits of celebrities.