our Current Exhibit
a Traveling Exhibit
Visit The Great American Songbook Foundation
1 Carter Green
Carmel, IN 46032
317.844.2251
Info@TheSongbook.org

Songbook Exhibit Gallery Location & Hours
Enter west entrance of the Palladium on 3rd Ave
Monday-Friday 10am-4pm; also open one hour before Songbook and Jazz Series events in the Palladium

The Great American Songbook Foundation is a 501(c)3 nonprofit organization with a mission to inspire and educate by celebrating the Great American Songbook.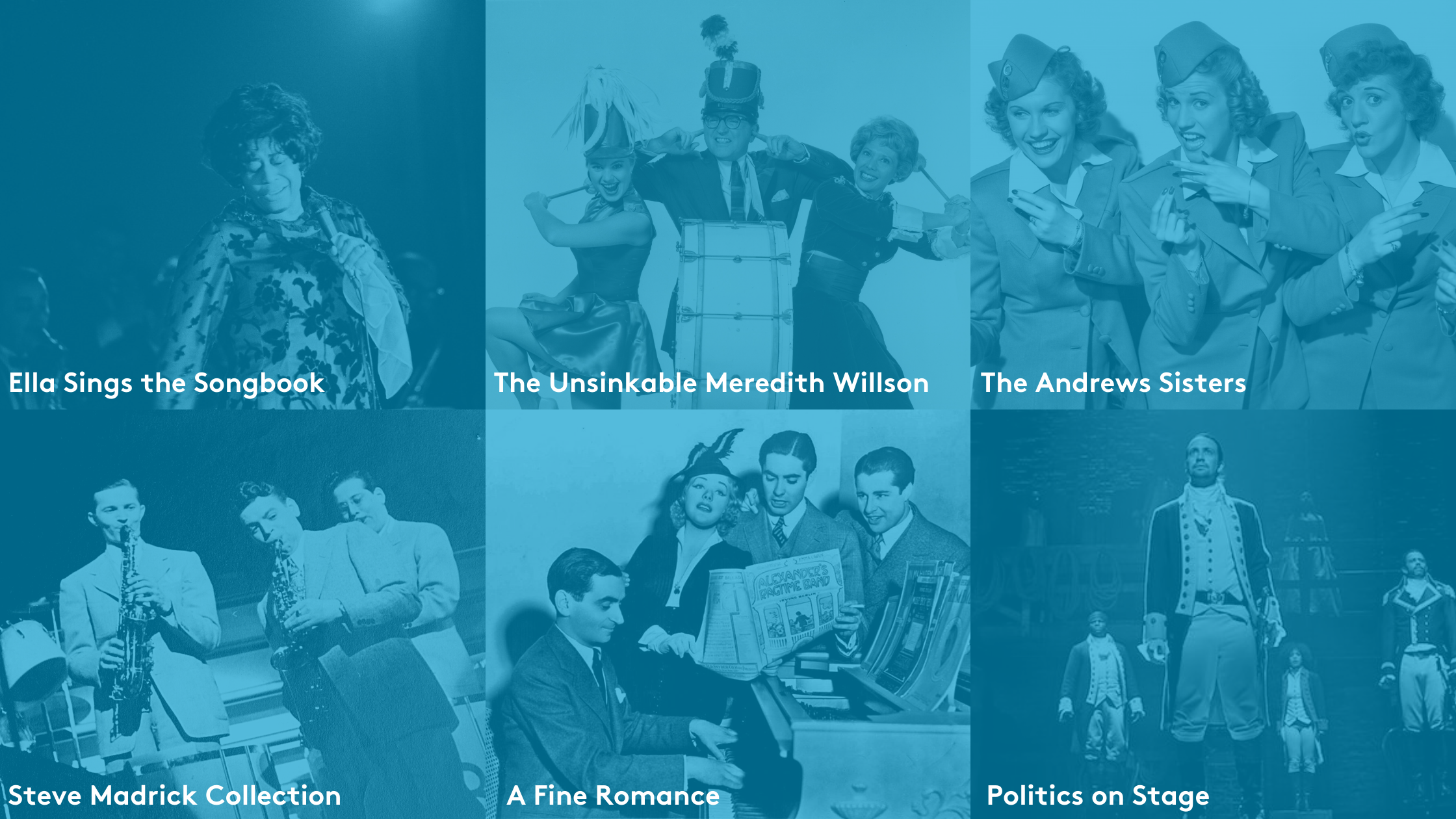 Exhibits
Over the past decade the Great American Songbook Foundation has proudly offered educational exhibits in its gallery space located in Carmel, Indiana. The Songbook Exhibit Gallery is open to visitors Monday through Friday, 10:00 am - 4:00 pm. Admission is free. Learn more about visiting the Songbook Exhibit Gallery.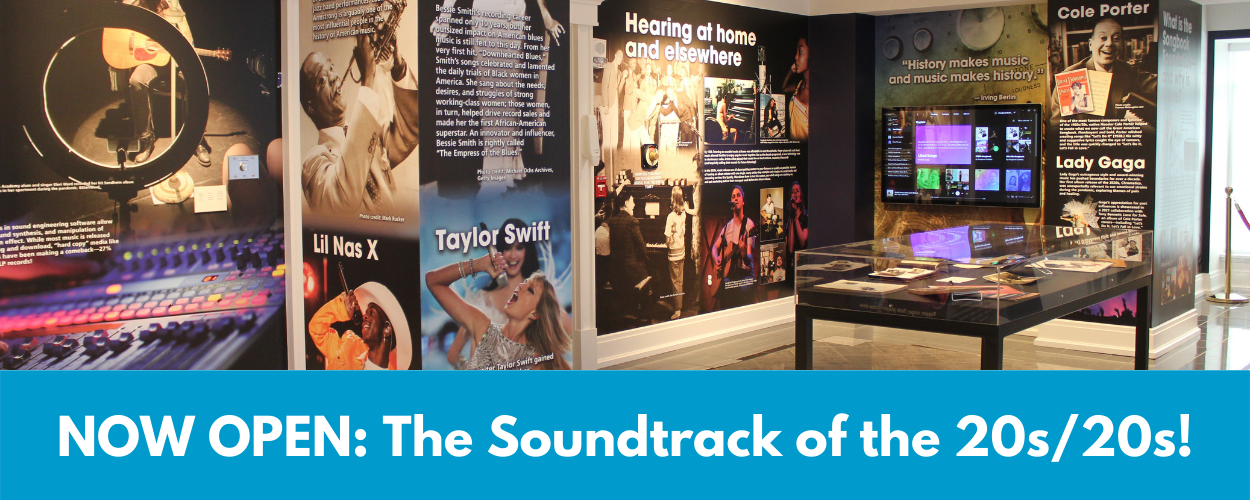 Online Exhibits
For Songbook lovers around the world, we invite you to explore our interactive exhibits in the virtual format or loan one of our traveling exhibits. Featuring historical images, artifacts, audio samples, and musical insights, our online exhibit offerings currently include:
Collections Highlight Series
The Collections Highlight series features online mini-exhibits highlighting collections from the Songbook Archives that are modest in size but significant in scope.
Bring a portable music exhibit into your classroom, library, office or community center with the Great American Songbook Foundation's traveling exhibits.
What exhibits are offered?
Of Thee I Sing: Politics on Stage
The Andrews Sisters: Queens of the Jukebox
Ella Sings the Songbook
The Unsinkable Meredith Willson
A Fine Romance