The Great American Songbook Foundation is a 501(c)3 nonprofit organization with a mission to inspire and educate by celebrating the Great American Songbook.



Future Inductees
Songbook Hall of Fame inductions take place across the country year-round. Who is next on our list? Follow the Songbook Foundation on Facebook for all the latest updates.
In the meantime, stay up to date on recent or upcoming inductions on this page.
The Lennon Sisters, The Manhattan Transfer and Straight No Chaser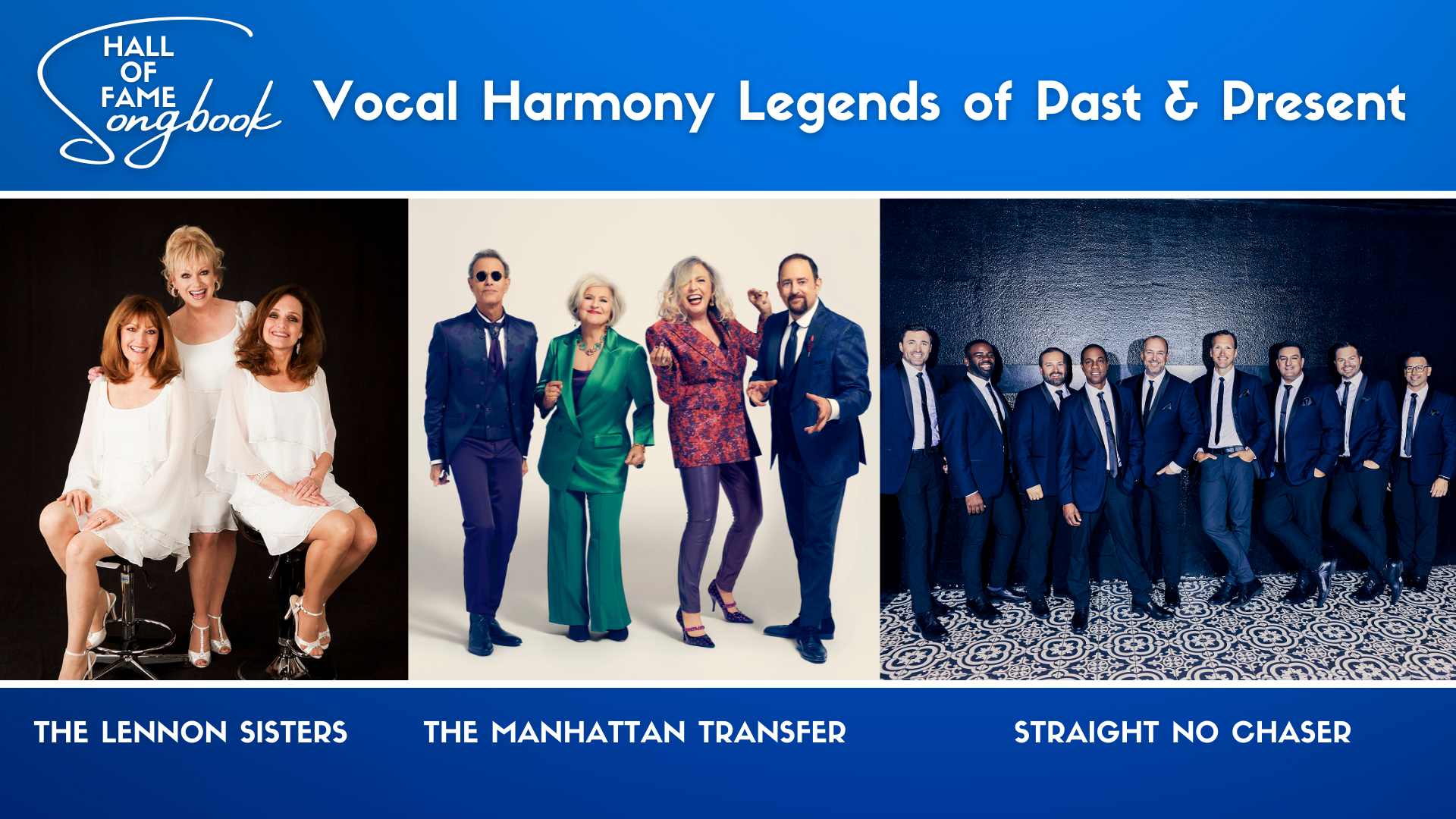 Fall of 2022: The Lennon Sisters, The Manhattan Transfer and Straight No Chaser took part in a video induction ceremony and will be honored throughout the coming year with programming that explores the traditions of vocal harmony and the impact of these artists on the American Songbook.
"I think there's a magic in vocal harmony, in group harmony," The Manhattan Transfer's Trist Curless said. "There is something about it that just catches people, no matter the style … Whether it's in a pop song, a rock song, a metal song, a reggae song, when you get to that chorus and there's the harmony parts – everybody is drawn to that."
Read the full press release or watch the official induction video.
Judy Garland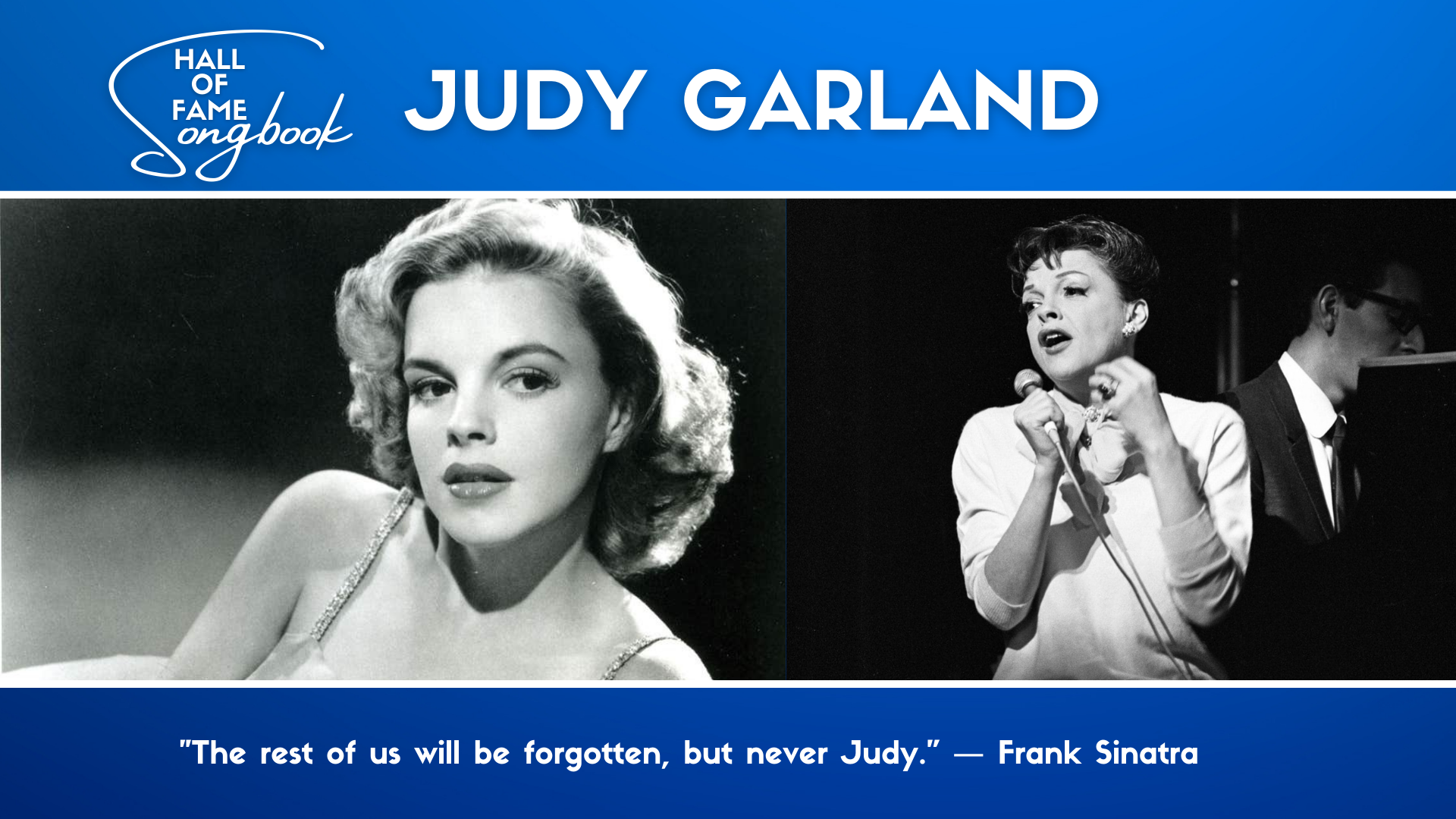 Spring of 2023: In honor of her centennial, Judy Garland will be inducted into the Songbook Hall of Fame later this year. She will join her daughter Liza Minnelli who was named the 2013 New Standard Award Winner. Follow @SongbookFoundation on all social media platforms for updates on this induction and future celebrations honoring Judy Garland.