our Current Exhibit
a Traveling Exhibit
Visit The Great American Songbook Foundation
1 Carter Green
Carmel, IN 46032
317.844.2251
Info@TheSongbook.org

Songbook Exhibit Gallery Location & Hours
Enter west entrance of the Palladium on 3rd Ave
Monday-Friday 10am-4pm; also open one hour before Songbook and Jazz Series events in the Palladium

The Great American Songbook Foundation is a 501(c)3 nonprofit organization with a mission to inspire and educate by celebrating the Great American Songbook.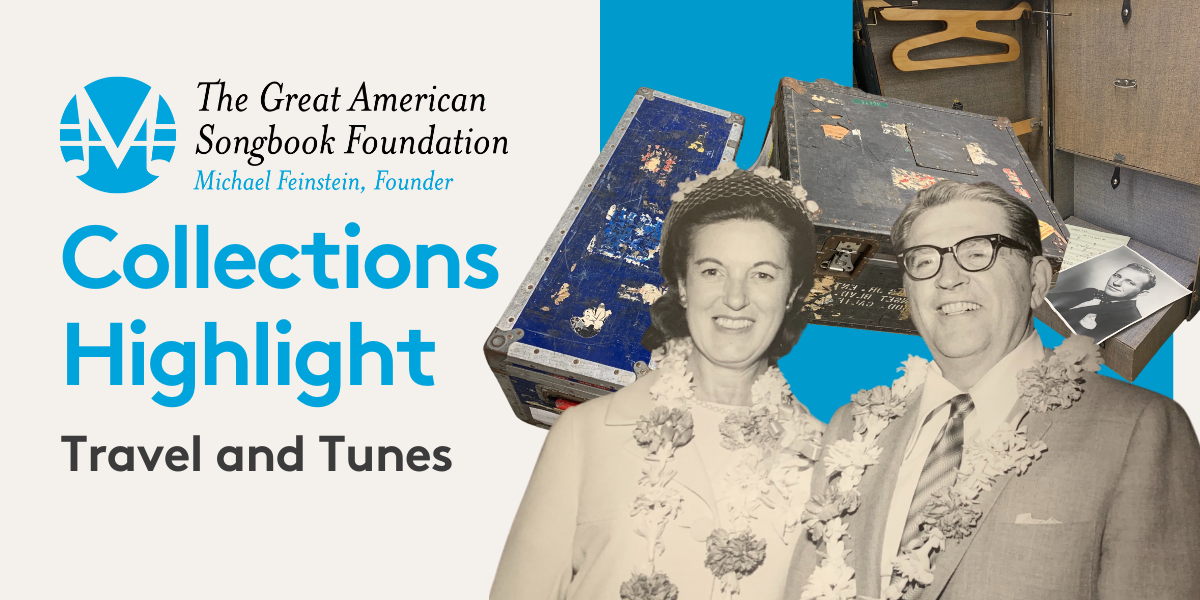 Collections Highlight: Travel and Tunes
Step into the captivating world of travel, fashion, and iconic figures featured in the Songbook Library & Archives. Discover Sammy Davis Jr.'s showbiz history through his well-traveled trunks, Bing Crosby's personalized valet suitcase, and Tony Award-winner Donald Pippin's versatile case. Explore the glamour of bygone air travel with musical arranger Irwin Kostal's preserved tickets.
Traveling Trunks
We are proud to be home to not only hundreds of Sammy Davis Jr.'s musical arrangements but also two of his traveling trunks. These trunks would have been used to transport everything Mr. Davis needed for a show: music, instruments, shoes, and even costume changes and the occasional bottle of liquor. They were usually placed off stage left or stage right and made a good seat for those watching from the wings.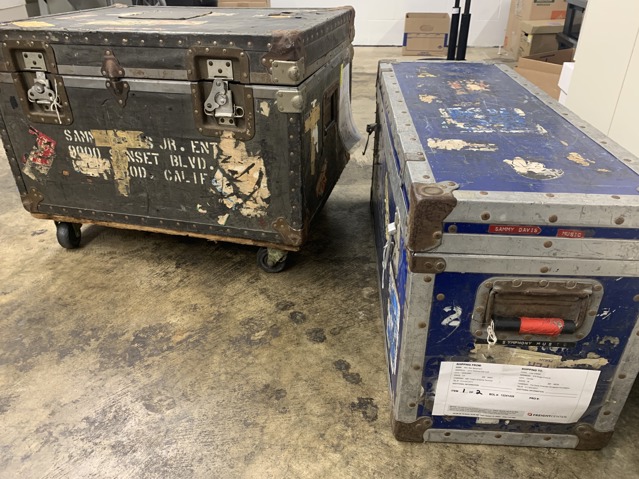 Still quite functional, these trunks roll and lock exactly as intended. They are reinforced to keep them from breaking on tour buses and airplanes, and these two in particular have stickers all over them referring to various locations, other members of the Rat Pack, and, of course, the owner's name. Inside the larger of the two trunks is an old advertisement for The Sammy Davis Jr. Show that adds a nice bit of memorabilia to the piece.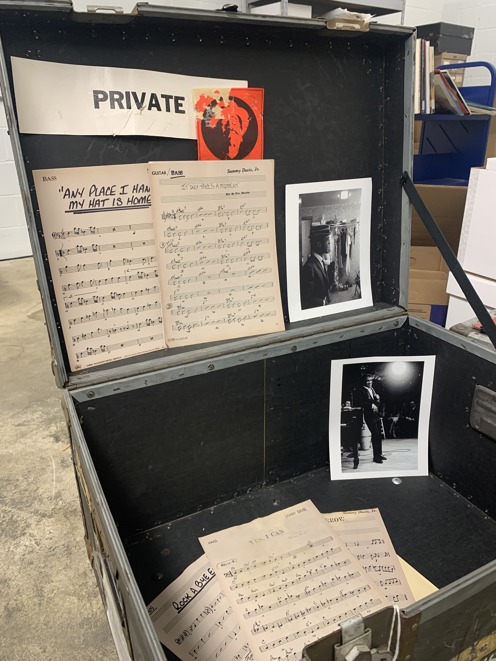 Suitcases
Packing for a vacation? How about using your very own monogrammed, valet suitcase?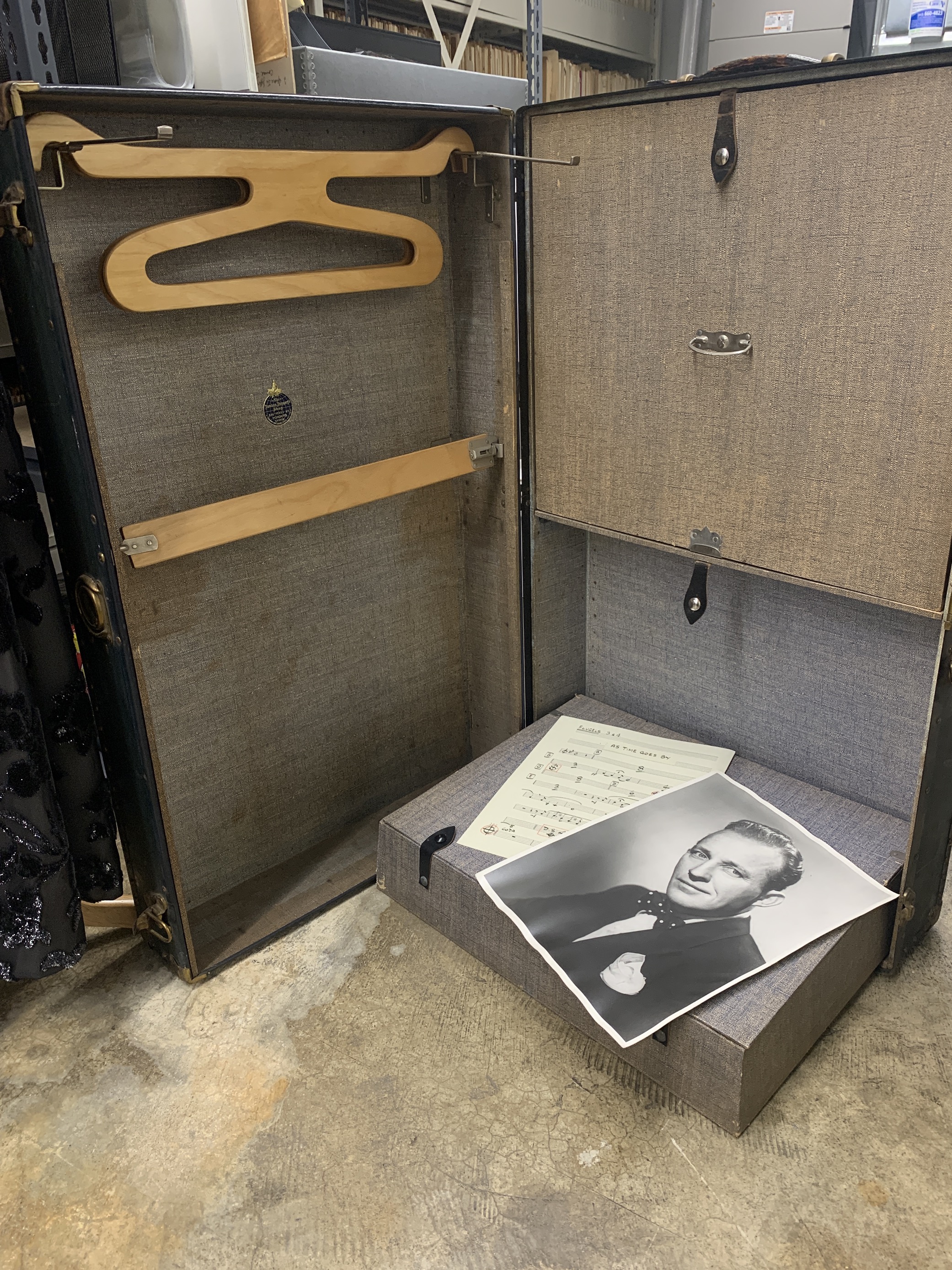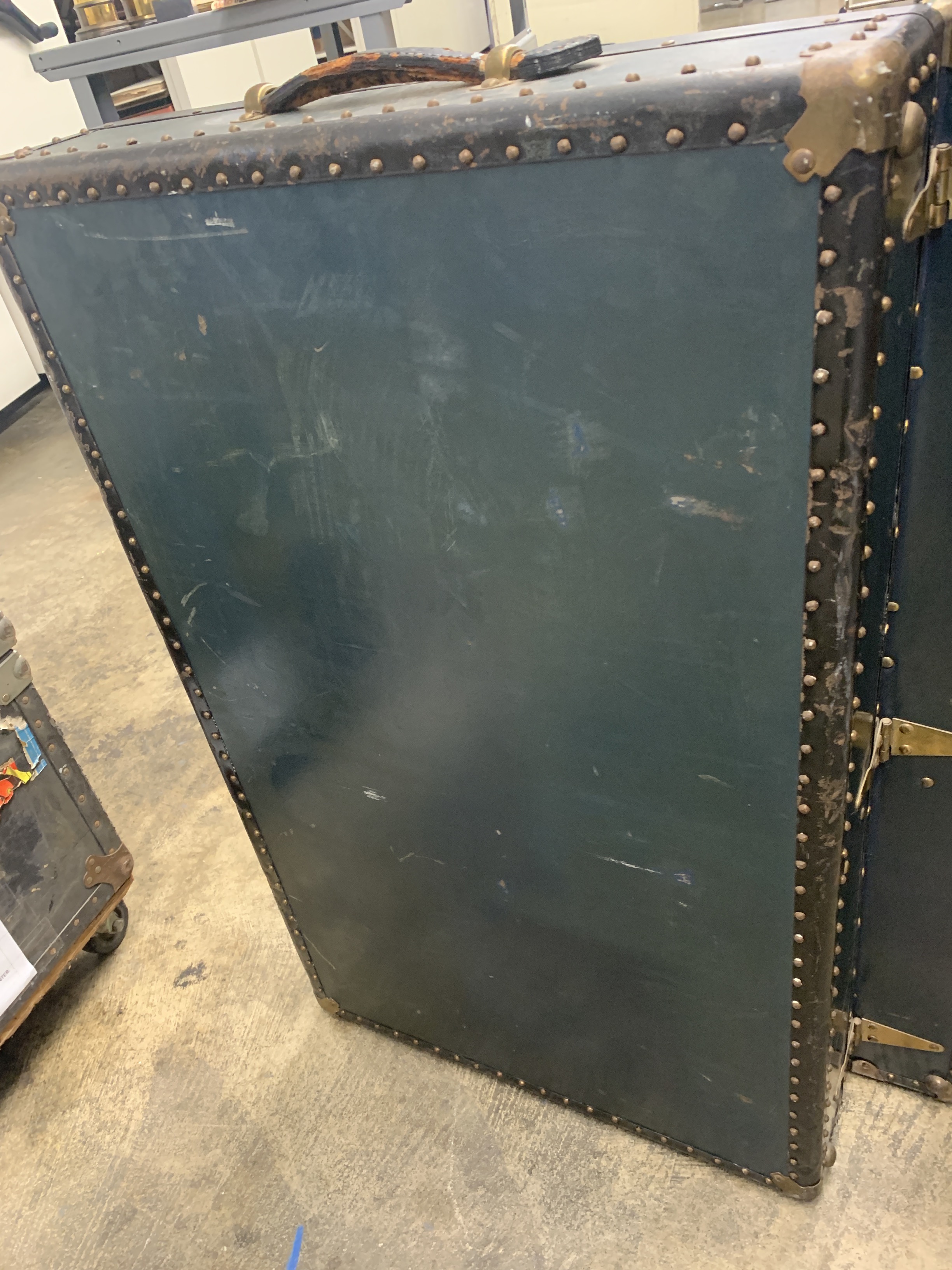 The Songbook Library & Archives is home to two very distinctive pieces of luggage. One of these belonged to Bing Crosby and held the crooner's personal items, a pair of shoes, shirts, pants, and even a suit jacket. One side of the suitcase contains drawers, and the other accommodates hangers to keep wrinkles to a minimum while on the road. Crosby's suitcase has leather handles and a monogram: "BLC." This is an interesting choice considering it pairs Crosby's stage name, Bing, with his real middle name, Lillis (Bing's real first name was Harry).
New to our collection is a much larger suitcase that combines the storage of a personal valet suitcase and the versatility of a traveling trunk. This very large (almost 5 feet tall) traveling case belonged to Donald Pippin, a famous Tony Award-winning composer, lyricist and conductor. Inside the case are drawers of different sizes, a place for suit jackets, a shelf for a mirror, and dual locks so the case can be opened from multiple sides.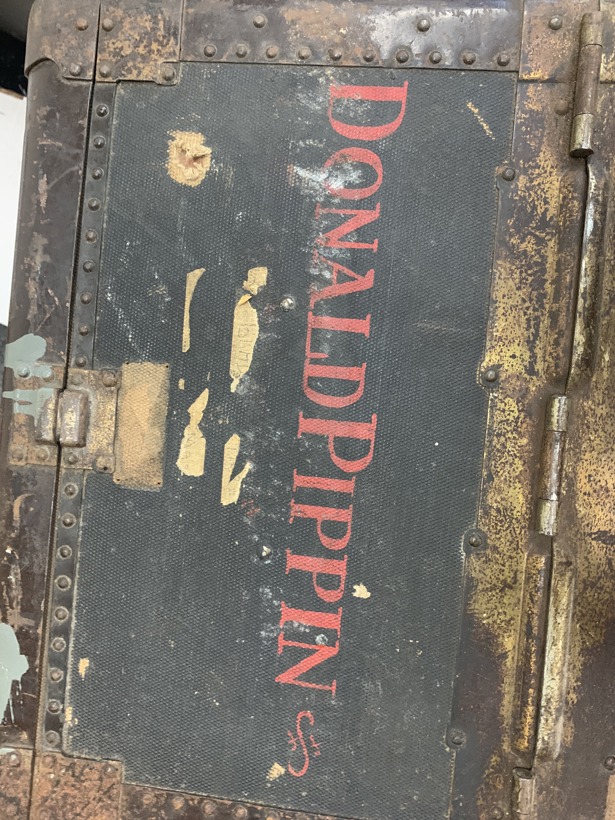 At the time of donation, the only things in the case were a collection of desk lamps and extension cords that belonged to Pippin and no doubt helped him compose while on the road. The outside of the case features a taped title for Mack & Mabel, one of Pippin's shows, and lists the Montecito Hotel as the return address should it get lost. "DONALD PIPPIN" is painted in red on each end of the case.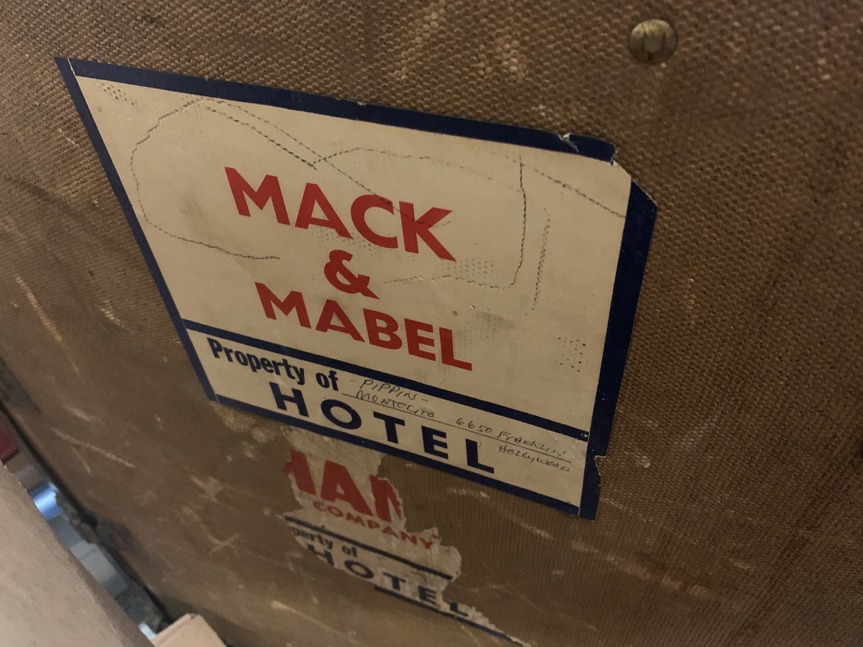 Tickets and Trips
Flying by air this holiday? Why not take a look at your tickets and compare them to those of Irwin Kostal? Or maybe you've already arrived at your destination and have taken some snapshots like Meredith Willson? Both of these Songbook collections contain some insight into the flying of yesteryear.
The Irwin Kostal collection contains mostly the work of Kostal on Disney films and Broadway musicals. Some of the bigger projects he worked on included The Sound of Music, Mary Poppins, Pete's Dragon, The Music Man, and West Side Story. Besides keeping notes and music, Kostal also saved his airline tickets. In May 1975, he and his wife, Sylvia, were traveling from Los Angeles to Leningrad via American Airlines. The two booked their trip through Brentwood Travel service and had quite the ride: LA to Washington to New York to Amsterdam to Leningrad.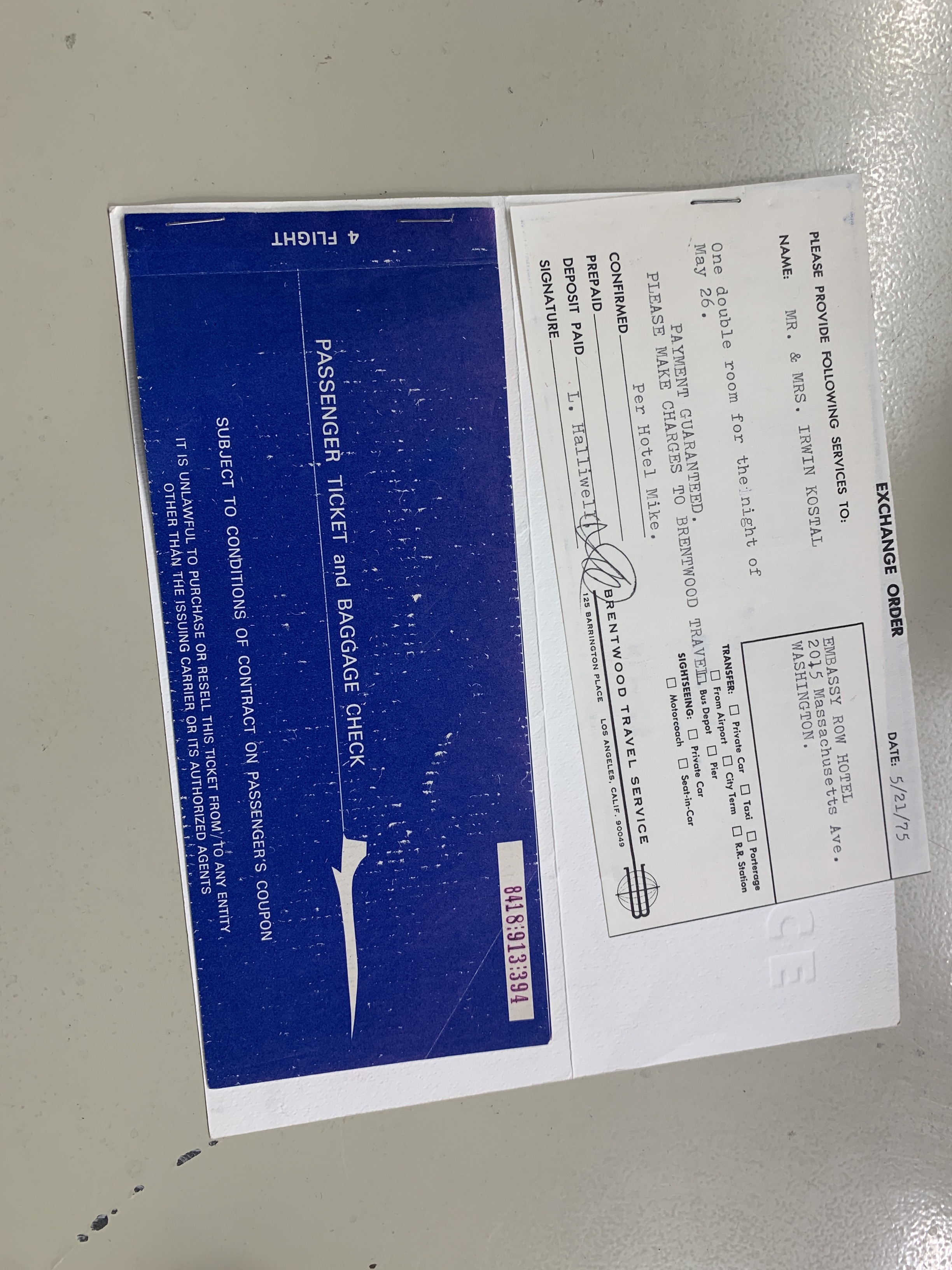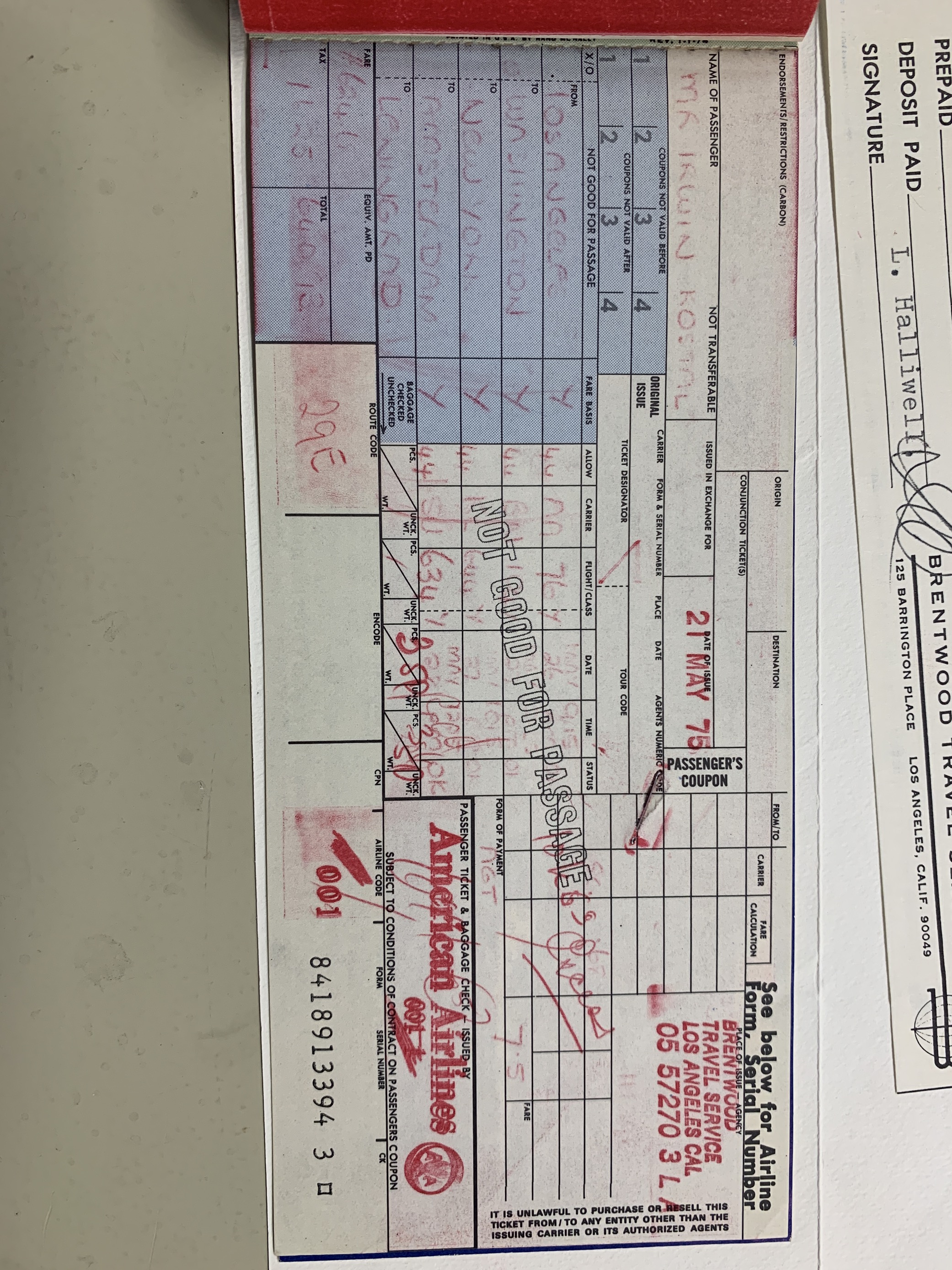 The couple stayed overnight in Washington at the Embassy Row Hotel, and they also required an excess baggage ticket (one of their suitcases was overweight by 10 pounds). To claim his baggage, Kostal had to pay a fee of $77.30 and sign for the bag once he landed in Leningrad.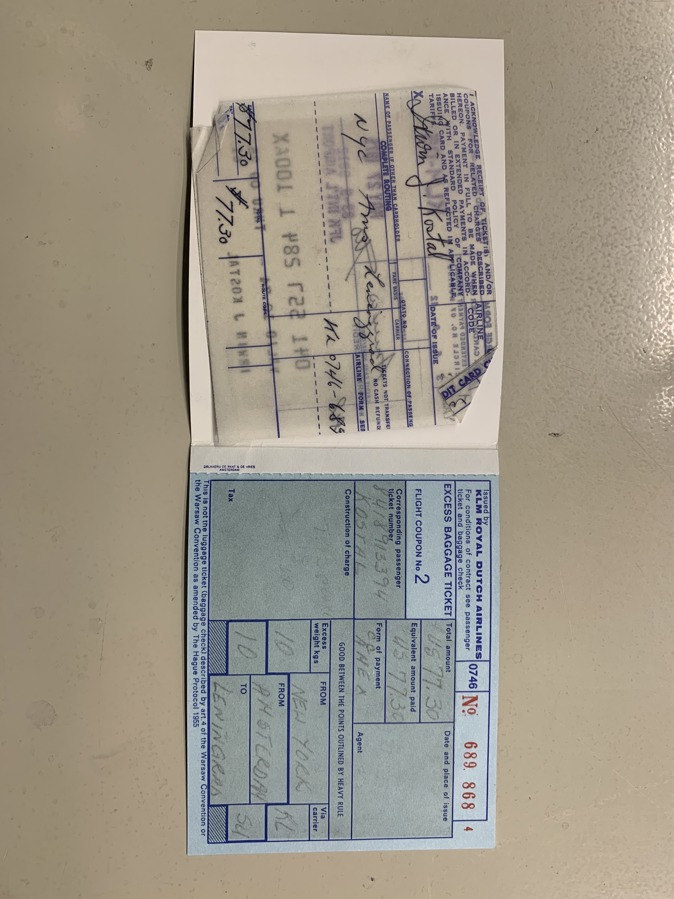 The Willson collection contains a honeymoon scrapbook for Meredith and his third wife, Rosemary. The two are shown boarding a United flight to Hawaii to celebrate their marriage in 1968. They traveled extensively – this album contains not only their honeymoon trips but also trips to London, Paris, and a variety of other locations.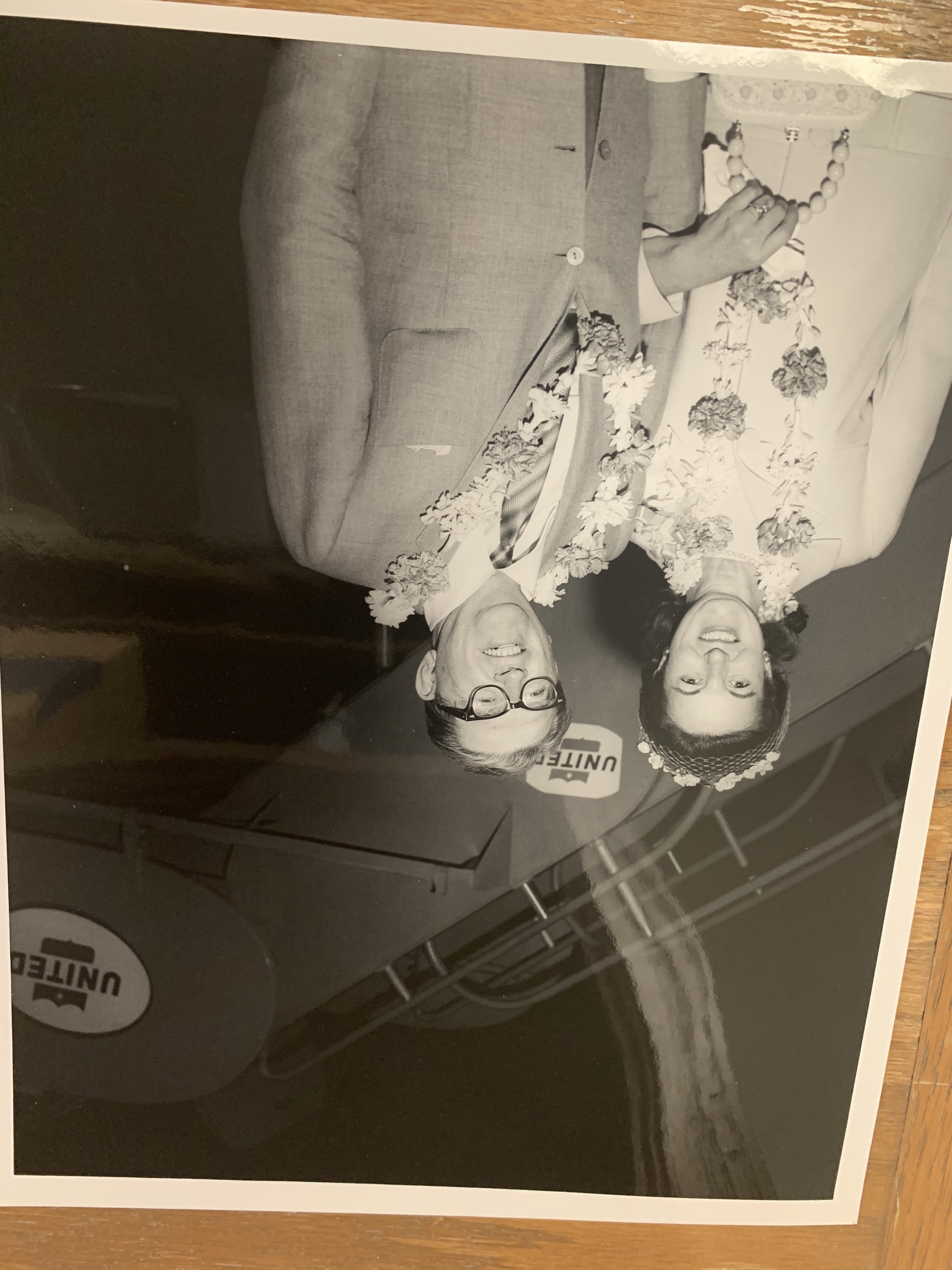 Fashion Advice
Attending a holiday party? Maybe just a small get-together? Look no further than the Songbook Library & Archives for some fashionable inspiration. Our collection contains two outfits worn by the wonderful Ella Fitzgerald. One option is a classic black satin dress with three-dimensional appliques covering it. It is floor length, full-sleeved, and in pristine condition. This dress was one that Fitzgerald wore while performing with Louis Armstrong.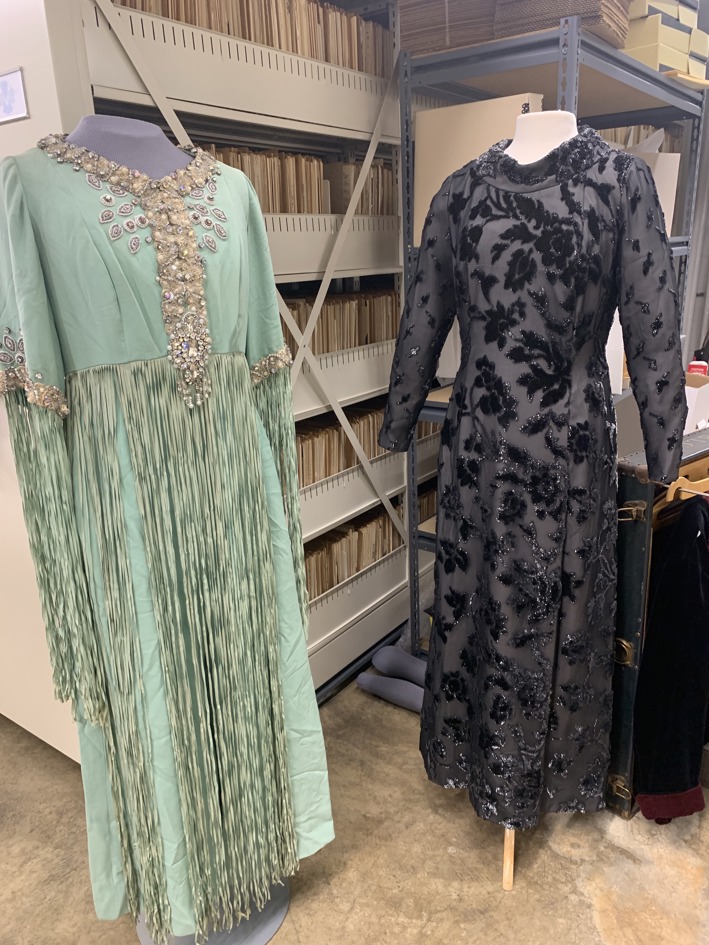 If you'd like something a bit flashier and more colorful, look no further than Fitzgerald's seafoam green jumpsuit. This piece contains hundreds of shiny jewels and outlines of lace. It also has floor-length fringe that starts at the waist and is also included on the arms. This is a piece for a more eccentric audience and it's one of the more eye-catching in our collection.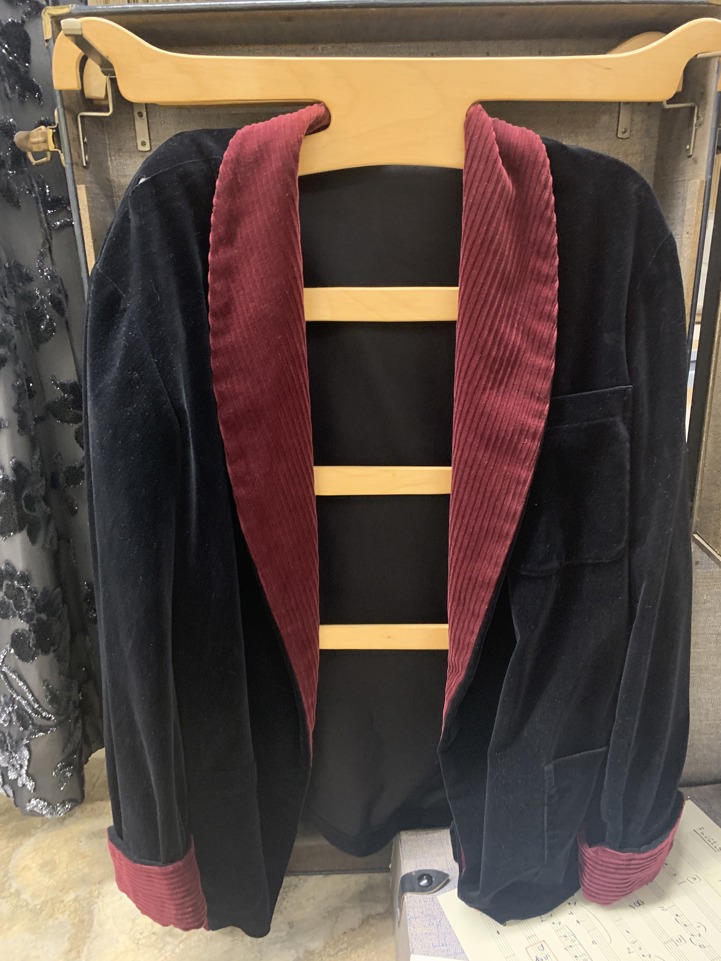 Looking for something a bit more understated? How about a smoking jacket like the one owned and worn by Harold Arlen? This jacket is black velvet, in excellent condition, and had a red velvet lapel and a jacket tie. This is a statement piece, but don't feel obligated to smoke that cigar.
All photos from various collections housed in the Songbook Library & Archives.