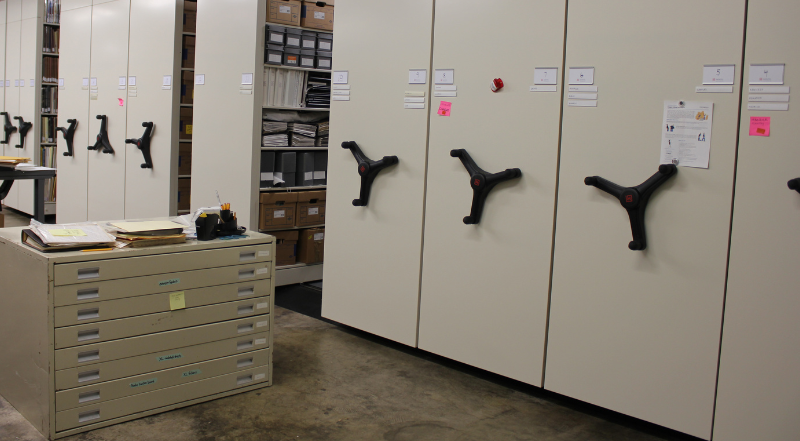 The Songbook Library & Archives 
The Great American Songbook Foundation's Library & Archives exist to preserve the cultural materials that have enduring value to the historical documentation of American popular music.
The Foundation's collections house more than 500,000 documents, images and historic artifacts with highlights including the papers of The Music Man creator Meredith Willson; the musical arrangements of Natalie Cole, Rosemary Clooney, Sammy Davis Jr. and Andy Williams; a growing library of books and audiovisual materials; and Hy Zaret's original lyrics for "Unchained Melody," one of the 20th century's most recorded songs.
In the Archives with Michael Feinstein
"I preserve things that are significant to me. Only time will determine what is important in the long term. But something can be rediscovered only if someone has collected and preserved it." - Michael Feinstein, Founder
Take a deep dive into the Songbook Library & Archives with our founder, Michael Feinstein, Archives professionals, and special guests including Donny Osmond and the Whiting family in our monthly In the Archives videos series! View the full collection.
Step inside the Library & Archives . . .
Go behind the scenes (or stacks) in the Songbook Archives by exploring collections highlights and hidden gems that we have made accessible virtually!
Research the collections:
Thousands of documents, images and recordings have been digitally preserved and made available online to serve teaching and research needs. Leading journalists, musicologists, arrangers, Broadway producers and documentarians from the BBC, PBS and elsewhere have called upon the Foundation's staff and its archival collection for source material and expertise.

If you are interested in researching in the Songbook Library and Archives, we invite you to learn more about visiting our facility, browsing our library, or accessing our collections online.
Support our preservation efforts:
Your gift, designated to preservation, will ensure the protection of vital Songbook collections and make them widely accessible to the public.