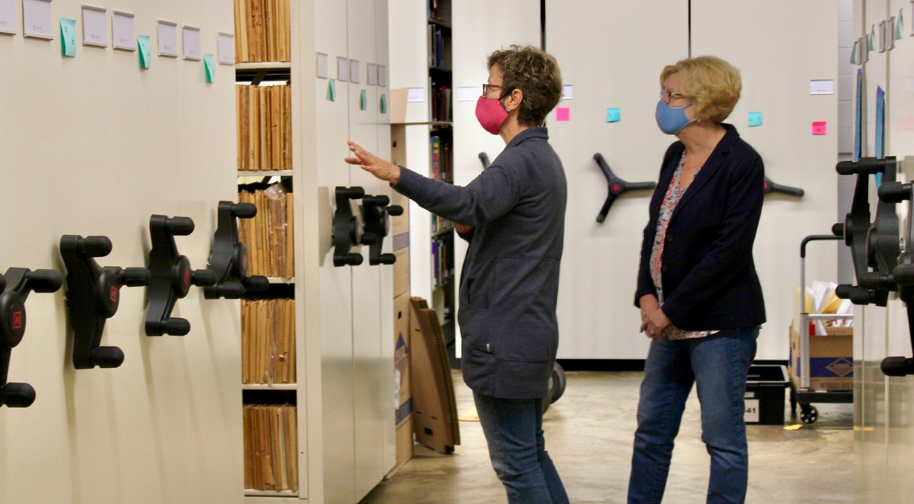 Explore the Songbook Library & Archives 
Go behind the scenes (or stacks) in the Songbook Archives from the comfort of your own living room. Stay up to date on our preservation efforts and explore the hidden gems that we have made accessible virtually! If you are interesting in researching in the Songbook Library and Archives, we invite you to Explore the Archives or Discover the Library.
In the Archives with Michael Feinstein
This monthly video series is ALL the rave for Songbook lovers around the world! Take a deep dive into the Songbook Library & Archives with our founder, Michael Feinstein, Archives professionals, and special guests including Donny Osmond and the Whiting family! View the full playlist.
Step into the Library & Archives . . .
The Songbook Library & Archives exists to preserve the physical artifacts of the Songbook so that current and future generations can experience them. It is the only facility dedicated to preserving the Great American Songbook.
Do you have an item or collection you'd like to donate to the Songbook Library & Archives? Visit our Archives Donation Page.