Songbook Academy Online Public Events
//
Monday, Jan 1, 12am ET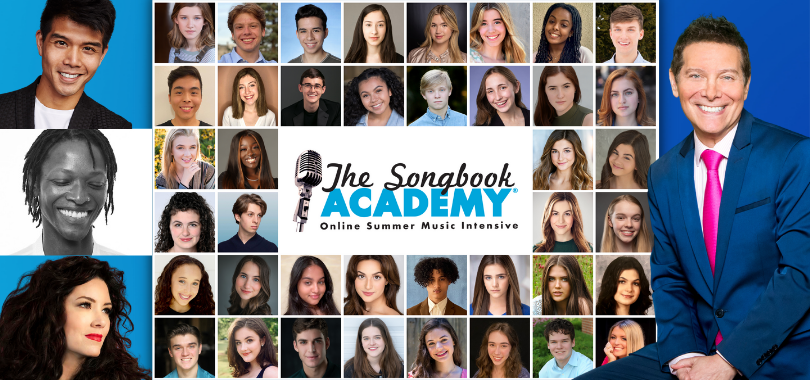 Tweet #share
IMPORTANT UPDATE: Please note that the link for Songbook 101 on Monday, July 19 has changed. Click here to view.
We invite viewers from around the world to access a selection of workshops, talkbacks, and masterclasses throughout Songbook Academy week. Listed below, you will find one activity a day that will be available for livestreaming on the Songbook Foundation's YouTube channel. A one-time registration (above) is required to receive viewing links for all events.
All events are free for the public to attend. Please consider supporting the Songbook Academy at TheSongbook.org/Donate.
BROWSE DAILY OFFERINGS:
Artist Spotlight: Vuyo Sotashe - Sunday, July 18, at 5:00 pm EDT: The new Songbook Academy 2021 Artist Spotlight series offers interactive talkback opportunities with professional artists from across the music industry who are currently reinterpreting the Songbook in new and exciting ways. Our first Artist Spotlight features Vuyo (Vuyolwethu) Sotashe, a New York-based vocalist, composer, and performer originally from South Africa. He has performed with celebrated jazz legends including Dee Dee Bridgewater, George Benson, Barry Harris, and Wynton Marsalis, to name a few.
Songbook 101 with Michael Feinstein and special guests - Monday, July 19 at 11:00 AM EDT: Back for the second year by popular demand, this hour-long livestreamed Songbook special will feature Michael Feinstein; family members and connections of legendary Songbook artists including Billy Strayhorn, Harry Warren, Shirley Jones, Jack Cassidy, Louis Armstrong, Jerry Vale and Sammy Nestico; and Songbook Foundation staff members in an exploration of the history and continued relevance of the Great American Songbook.
Public Masterclass: Michael Feinstein and Broadway's Telly Leung - Tuesday, July 20 at 8:00 PM EDT: Shifting to a new evening time, the ever-popular Songbook Academy Public Masterclass will be led by Founder Michael Feinstein and Broadway star Telly Leung (Aladdin, Allegiance, Rent, Godspell, Wicked and TV's Glee), who will be joining us all the way from Japan! Michael and Telly will hear five talented students sing live, offer their expert feedback, and host a Q&A for students and online viewers at the end of the session.
Guest Lecture: Women in Musicals from Guys and Dolls to Wicked with Stacy Wolf - Wednesday, July 21 at 12:00 PM EDT - From Adelaide in Guys and Dolls to Elphaba in Wicked, female characters in Broadway musicals have belted and crooned their way into the American psyche. Princeton's Stacy E. Wolf, one of America's foremost scholars on musical theater and author of the popular A Feminist History of the Broadway Musical, will deliver a 40-minute lecture illuminating the women of American musical theater – performers, creators, and characters – from the start of the Cold War to the present day. 
Artist Spotlight: Mandy Barnett - Thursday, July 22 at 5:00 PM EDT - In the second Artist Spotlight of the week, join students for an interactive talkback with Mandy Barnett – a renowned pop/country singer who has just made her debut into the Songbook genre! Mandy Barnett, a world-class vocalist and actress, has been called "a song's best friend" for her interpretive skill and her devotion to classic country, R&B, and Songbook standards. Barnett recently released her eighth studio album, Every Star Above, recorded with a 60-piece orchestra in celebration of Billie Holiday's Lady in Satin and arranged by legendary jazz maestro Sammy Nestico.
Guest Lecture: The Business of Being a Performer with Jonathan Flom - Friday, July 23, at 12:00 PM EDT - Join international theater educator and author of books including Act Like It's Your Business: Branding and Marketing Skills for Actors, Jonathan Flom, as he hosts an interactive session with students on how to start thinking about the business side of pursuing a career as a performing artist. The most recent past President of the Musical Theatre Educators' Alliance, Flom has directed, taught, and presented from the US to Norway to Taiwan, and his books are used as text resources for branding skills and audition technique all over the world.
Educator Access:
Are you a music educator or voice teacher interested in professional development opportunities? Register for our FREE Songbook Academy Educator Access to Songbook Academy week. 
Consider supporting the future of Songbook Academy
This year Songbook Academy will again be held in a virtual format for the safety of participants. However, students will experience an equally impactful program of world-class performance training with music industry professionals and vocal experts, award-winning artists, and peers from across the country who share their interest in the foundational genre of American popular music. As one finalist put it last year, "Not even a pandemic can stop the Songbook." – Sean Hodges (2-time alumnus) from Sterling Heights, MI.
Would you consider giving a gift, of any size, to support this unparalleled arts education experience? Securing 40 gifts during Songbook Academy will help offset the cost of offering a transformative online program. Give now at TheSongbook.org/Donate.
---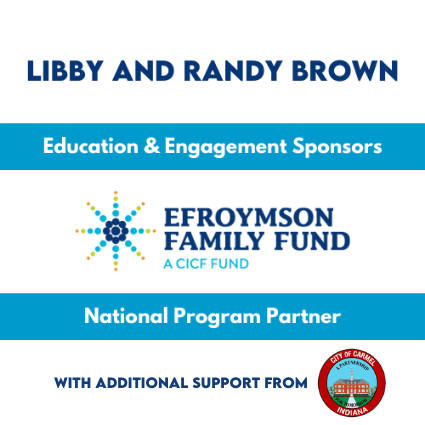 ---
---