She grew up hearing their stories
April 1, 2021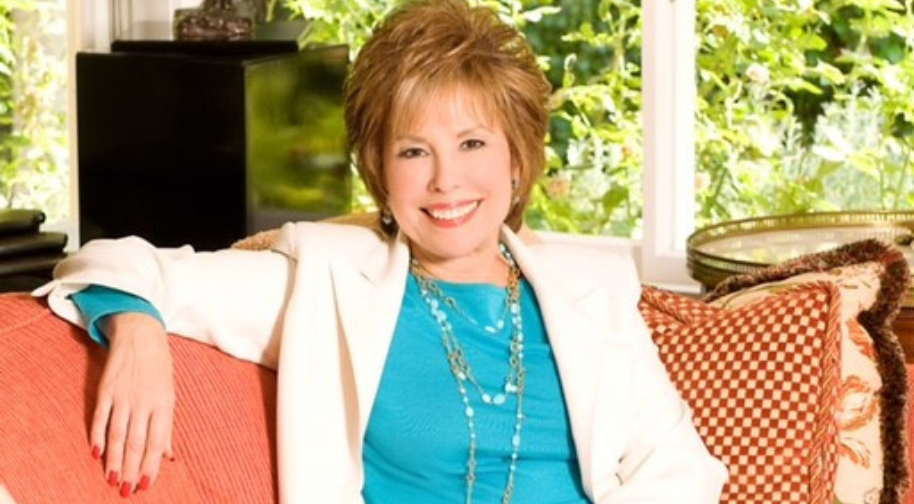 Kate Edelman Johnson
What's a thoughtful gift for a person who seems to have everything? Entertainment producer and philanthropist Kate Edelman Johnson found a creative solution to that dilemma a few years back when a good friend turned 60.
"You find things on eBay before they're even for sale," she wrote to the recipient. "This gift is not available on eBay. … I'm gifting all rights, titles and interest in all my father produced to the Great American Songbook Foundation."
The birthday boy was performer, preservationist and Songbook Foundation Founder Michael Feinstein, and the father was famed Hollywood producer and screenwriter Louis F. Edelman. Johnson began her career under his tutelage and now manages the rights to his work, including popular 1950s and '60s television series such as The Big Valley, Make Room for Daddy, The Joey Bishop Show, The Barbara Stanwyck Show and The Life and Legend of Wyatt Earp along with many others. Under Johnson's management, many of the shows have found new life on cable and streaming platforms.
Johnson – who went on to produce segments for ABC Sports and build her own portfolio in film, TV and theatrical production – developed a love of music through her parents. The family would have gatherings quite often with the composers who created the standards that became the Great American Songbook.
"I was lucky enough to grow up knowing these people and hearing their stories." she says.
Johnson and Feinstein met in 2000 when he performed for an Actors Fund benefit at her California home. As they became friends, she learned more about his work to preserve the history of America's timeless popular music through the Songbook Archives and share it with new generations of listeners and performers through the Songbook Foundation's education programs, such as the annual Songbook Academy® for high school performers.
"This music is so important to our culture and part of our history," Johnson says. The music of the Songbook "got us through wars, depressions, hard times and is now helping us get through a pandemic."
Now a Songbook Foundation board member, Johnson also takes a personal interest in the Foundation's Perfect Harmony program, which helps care partners to use music and related activities to engage older adults in shared experiences that promote social engagement and well-being. After Alzheimer's disease claimed her husband, entertainment attorney and Time-Warner president Deane F. Johnson, she established the Deane F. Johnson Alzheimer's Research Foundation and the Deane F. Johnson Center for Neurotherapeutics at UCLA, supporting research and clinical trials of potential Alzheimer's treatments.
When Johnson learned of research showing the impact of music on the brain and its relationship to memory, her passion for Perfect Harmony began.
Johnson's generous contribution to the Songbook Foundation is part of her estate planning. To learn how you can make a planned gift to the Great American Songbook Foundation, please contact Marissa Nielsen, Individual Giving Officer, at 317.844.9454 or mnielsen@thesongbook.org.