Great American Songbook Foundation
Peggy Lee Induction Week - Songbook Hall of Fame
Online
//
Sep 10 - Sep 12 ET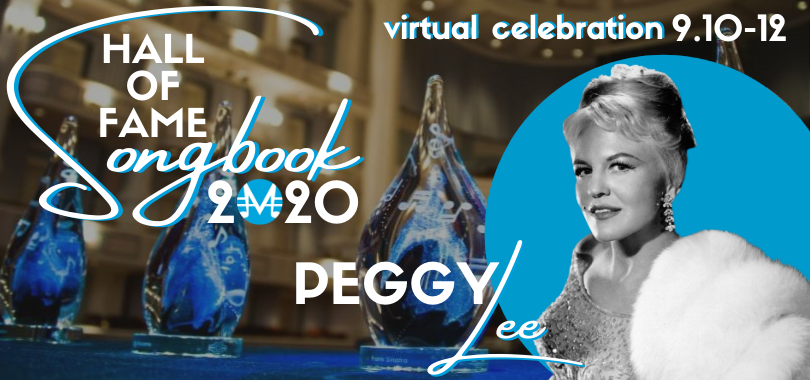 Event Details
Available via @SongbookFoundation on Facebook and YouTube!
2020 SONGBOOK HALL OF FAME INDUCTION WEEK Honoring:
Peggy Lee 
"Her wonderful talent should be studied by all vocalists; her regal presence is pure elegance and charm." – Frank Sinatra, 1994
The Great American Songbook Hall of Fame celebrates lyricists, composers, and performers who helped to create "the soundtrack of our lives" with their contribution to American Popular song. This year's celebration will take place in the virtual space culminating in two weeks honoring legendary contributors to the Great American Songbook, Peggy Lee and Meredith Willson.
First up: Peggy Lee Week! With virtual opportunities starting at 12 p.m. ET each day from September 10-12, this year's 2020 Songbook Hall of Fame virtual celebration will be accessible via the Songbook Foundation's Facebook page and YouTube channel. Help us spread the word by using the official Peggy Lee induction hashtags: #SongbookHOF2020 #PeggyLeeFever

About Peggy Lee:
Born Norma Deloris Egstrom, Peggy Lee (1920-2002) rose to fame singing with Benny Goodman's big band and went on to record decades of jazz and pop hits, including "Fever" and "Is That All There Is?" She also was an actress, composer and songwriter, combining those talents to co-write six songs and voice four characters in the 1955 Disney classic Lady and the Tramp.

Peggy Lee Induction Week Festivities:
September 10 at 12pm ET - Tour The Peggy Lee Archives with Holly Foster Wells (granddaughter of Peggy Lee)
September 11 at 12pm ET - Listen to a representative from The GRAMMY Museum's curatorial team discuss the creation of their The Peggy Lee 100th Birthday Celebration Digital Exhibit
September 12 at 12pm ET - Enjoy a tribute performance by Songbook Academy alum and Inspiration Award winner Natalie Leclair, accompanied by Songbook Academy music director Melanie Shore
September 12 at 7pm ET - Tune in for Peggy Lee's induction spotlight! Learn about the life and legacy of Peggy Lee in a tribute video featuring photos provided by The Peggy Lee Archives and comments by Michael Feinstein and Holly Foster Wells (granddaughter of Peggy Lee).
Stay tuned for additional virtual content including 
Peggy Lee playlists

Peggy Lee educational blogs and exhibits

Guest Speakers
Get Involved: The Peggy Lee Challenge
Submit a recording of yourself performing a notable Peggy Lee tune or post your favorite Peggy Lee album cover or song on your Facebook or Instagram page! Make sure to tag @songbookfoundation and use the hashtags #PeggyLeeFever and #SongbookHOF2020. Our staff will spotlight our favorite submissions on the Songbook Foundation's social media channels during our Peggy Lee induction week!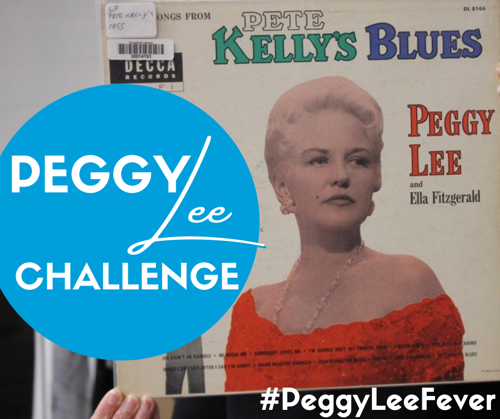 ---