Great American Songbook Foundation
Songbook Academy Public Masterclass 2022
The Palladium
//
Monday, Jan 1, 12am ET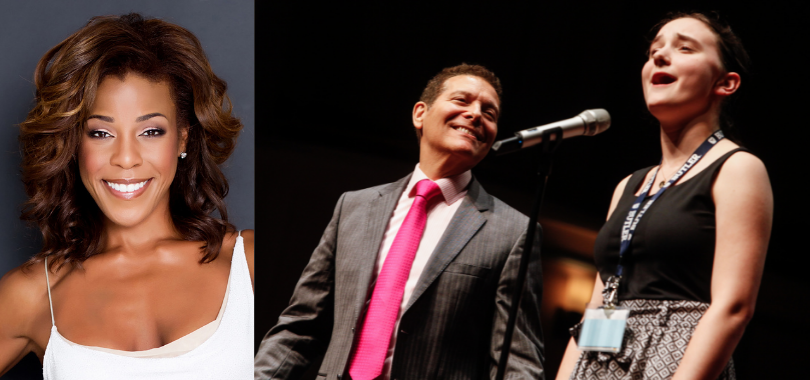 The annual Songbook Academy® summer intensive is the nation's leading youth music program focused on the timeless standards of jazz, pop, Broadway and Hollywood. Now in its 13th year, the Songbook Academy is the flagship education initiative of the Great American Songbook Foundation. Each year 40 top high school vocalists are selected from hundreds of applicants to experience a life-changing week of classes, workshops and performances under the guidance of arts and entertainment professionals and leading university educators.
In this free masterclass open to the public, Founder Michael Feinstein will be joined by international award-winning vocalist Nicole Henry as they critique the performances of ten randomly selected finalists of the 2022 Academy. This year's masterclass will take place before a live audience and also will be streamed for national audiences.
Tickets:
General seating on-site tickets and livestream registration are pay-what-you-can with no minimum price.
Contributions will be doubled, thanks to a generous match by Bob and Rose Popovich. Please consider a gift to support Songbook Academy for future generations to experience.
Beginning June 3, tickets for this event can be reserved online or by calling (317) 843-3800. Tickets may also be obtained in person at the Fifth Third Bank Box Office, 1 Carter Green, Carmel.  
About the Mentors:
 
Michael Feinstein: The five-time Grammy Award nominee and music preservationist is the founder of the Great American Songbook Foundation, known for his piano and vocal work, his signature cabaret clubs across the nation and his projects for public broadcasting. His latest album is Gershwin Country, featuring duets with Dolly Parton, Brad Paisley and other country stars.
 
Nicole Henry: Referred to by the Miami Herald as "the vocal love child of Whitney Houston and Sarah Vaughan," Henry is acclaimed for her dynamic vocal abilities and peerless interpretations of the American Songbook, classic and contemporary jazz, popular standards, blues and originals. She has sent four albums to the U.S. Billboard, JazzWeek and HMV Japan Top 10, and recently has performed in the new musical A Wonderful World, based on the life of Louis Armstrong

.
Sponsors:
The Songbook Academy is sponsored nationally by the Efroymson Family Fund and also supported by the City of Carmel. The Ella Fitzgerald Charitable Foundation Mentor Champions support the involvement of a national faculty of music directors and professional vocal coaches.
---