Ella Sings the Songbook
January 19, 2023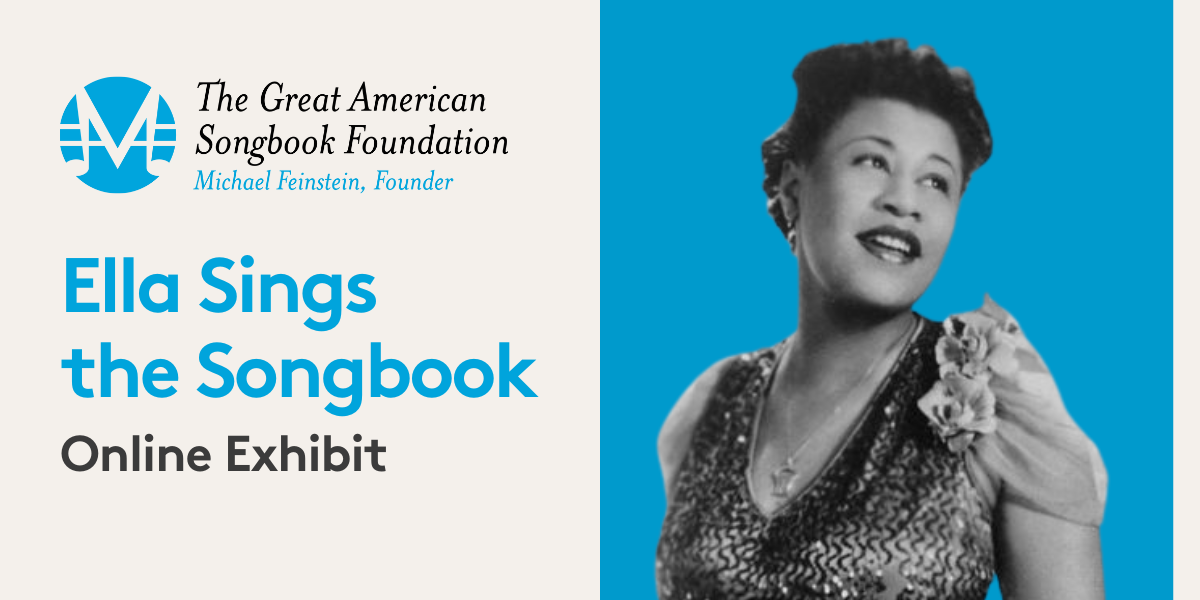 "Just don't give up trying to do what you really want to do. Where there is love and inspiration, I don't think you can go wrong." - Ella Fitzgerald
Ella Sings the Songbook focuses on a celebrated series of eight albums recorded for Verve Records in the 1950s and '60s, when the respected jazz singer took a new and highly successful direction interpreting works by the most beloved composers of Tin Pan Alley, Broadway, and Hollywood: Cole Porter, Rodgers & Hart, Duke Ellington, Irving Berlin, George and Ira Gershwin, Harold Arlen, Jerome Kern, and Johnny Mercer.

Ella Fitzgerald (1917-1996) was an artist of legendary skill, power, and talent. A full century after her birth, "The First Lady of Song" is still widely regarded as one of the finest jazz singers ever known.
Despite Ella's undeniable gifts, for many years she was a struggling singer of novelty and bop tunes. But a set of LPs ­­she made for Verve Records in the late 50s and early 60s – the Ella Fitzgerald Song Book records –changed her career and American jazz music forever.
Featuring definitive versions of classic songs including "I Got Rhythm", "Something's Gotta Give," and "The Lady is a Tramp," the Ella Fitzgerald Song Book records are a timeless masterpiece. Join the Great American Songbook Foundation, as we celebrate Ella with a look at the history and legacy of this iconic contribution to America's cultural history.

Ella Jane Fitzgerald was born on April 25, 1917, in Newport News, Virginia. Her mother moved her family to Yonkers, New York, in the early 1920s. Ella and her family attended the Bethany AME Church; she probably got her first singing experience in the choir there. After her mother died in 1932, Ella lived with relatives and spent time in state orphanages. She may have been homeless when she was discovered at one of the Apollo Theater's famed amateur nights in 1934.
In 1935, Ella met drummer and bandleader William "Chick" Webb; despite her lack of training, he quickly asked her to join his band as a featured singer. A string of hits for the Decca label, most famously 1938's "A-Tisket, A-Tasket," followed. Webb died the following year, and by 1942 Ella had become a solo artist. As swing gave way to bebop in the postwar years, Ella perfected her famous "scat singing," using nonsense syllables in imitation of jazz instruments.
Audiences and critics alike accused Decca of wasting Ella's obvious talents on mere novelty and pop songs. Things changed in 1954, when Norman Granz became her manager. The following year he founded Verve Records to feature her amazing voice; the records Ella made for Verve and Pablo Records established her as one of the greatest singers ever. But she also loved performing live, and toured almost constantly into the 1980s.
Ella Fitzgerald's health was never good, but she suffered a rapid decline in the late 1980s. Heart problems, diabetes, and the strain of constant touring forced her to first slow down, then stop performing entirely by 1992. She died at her Beverly Hills home on June 15, 1996. Among the numerous awards she received are fourteen Grammys, eight honorary doctorates, the National Medal of Art, and the Presidential Freedom Award.

Thanks to the different arrangers, each Song Book has its own sound - but they do follow some general patterns:
The sound is grounded in big band swing. But elements like lush strings, woodwinds and small-combo work vary the feel;
Almost all of the songs are from Broadway shows and musical films. So most of them are about love – both good and bad;
The Song Books weren't recorded with the intent of releasing single from the albums. Free of radio's 3-minute limit for a song, they often include the slower introductory "verses" that were usually omitted at the time;
And because the Song Books were each devoted to a single songwriter, they typically feature both well-known hits and less familiar songs.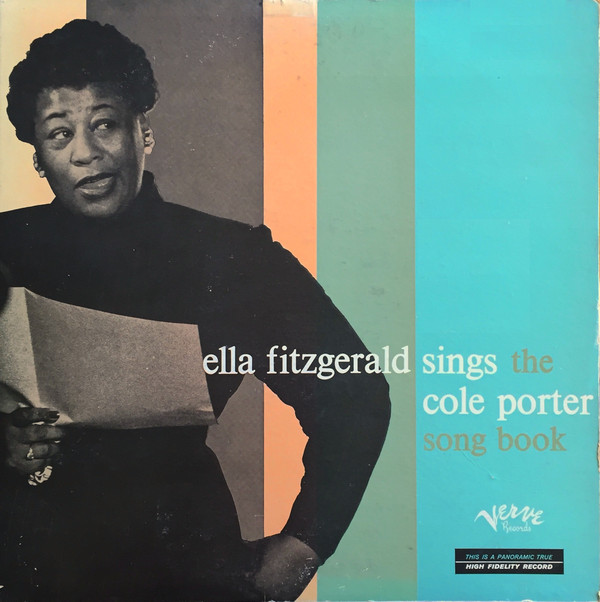 Cole Porter Song Book
The first entry in the Song Book series (and Verve Records' opening album) celebrates the songs of Indiana's own Cole Porter. Recorded in the spring of 1956, The Cole Porter Song Book features a whopping 32 songs including "Too Darn Hot," "I Get a Kick out of You," and "Don't Fence Me In." Its double-album format and extensive liner notes, though common for classical music, were unheard-of for jazz records at the time. Listen to Ella's Cole Porter Song Book on Spotify.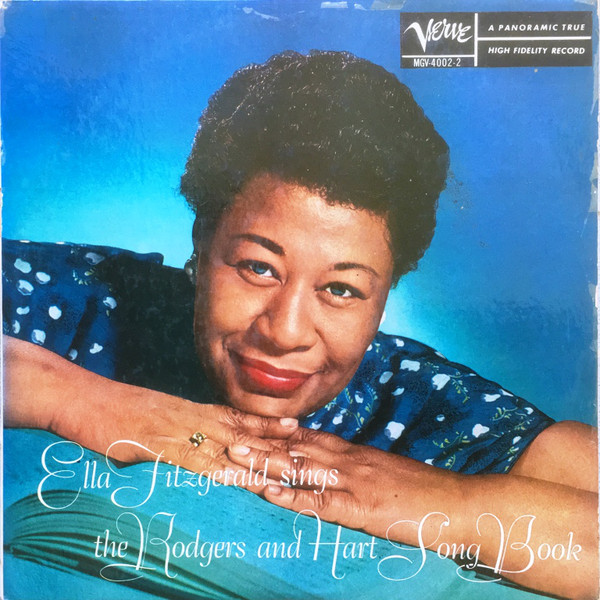 Rodgers & Hart Song Book
After the smash success of Cole Porter, Verve quickly continued the project with The Rodgers and Hart Song Book. Its name makes clear that it features only the songs that Richard Rodgers wrote with Lorenz Hart, rather than his later works with Oscar Hammerstein II. Among its many classics, "The Lady is a Tramp" in particular would become one of Ella's signature songs. Listen to Ella's Rodgers & Hart Song Book on Spotify. 
Meet Buddy Bregman
Buddy Bregman (1930-2017) was born in Chicago and studied at UCLA. After a chance meeting with Norman Granz, he joined Verve Records when he was only 25 years old. Buddy's swing-driven arrangements for the Cole Porter and Rodgers & Hart Song Books established this epic record series. After decades in television music and production, he retired in 2006.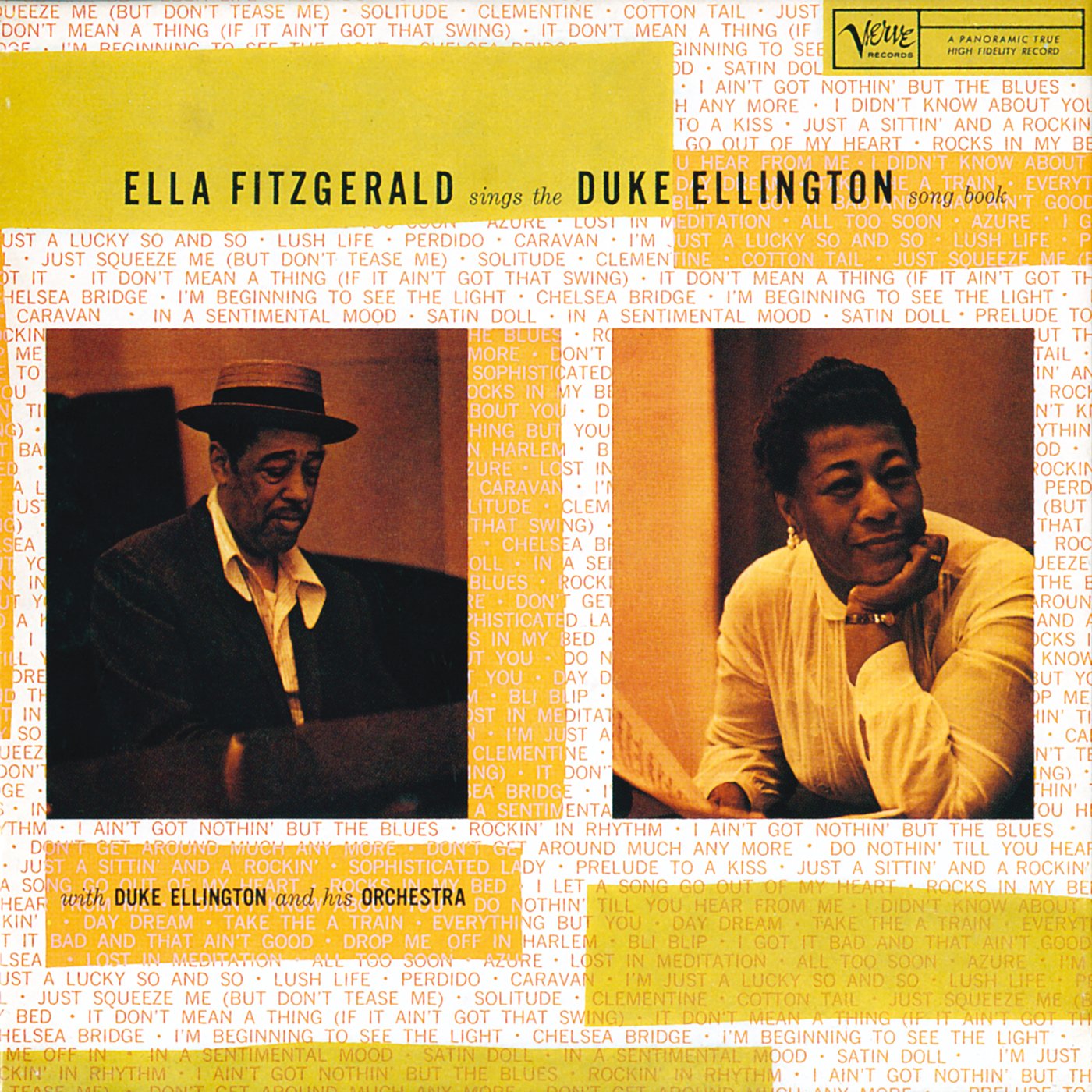 Duke Ellington Song Book
Released as an astounding 4-record set, Ella Fitzgerald Sings the Duke Ellington Song Book was the first recording these two titans of jazz made together. This is also the only Song Book album on which the featured songwriter also performs. Grounded in Ellington's big band sound, it features more of Ella's masterful scat singing than other Song Books and finishes with an extended instrumental, "Portrait of Ella Fitzgerald." Listen to Ella's Duke Ellington Song Book on Spotify.
Meet Billy Strayhorn
Billy Strayhorn (1915-1967) was largely self-taught as a pianist, composer, and arranger. He met Duke Ellington in 1938 and was a vital, if unheralded, piece of Ellington's sound for thirty years. The Duke Ellington Song Book features several Strayhorn and Ellington collaborations, including timeless hits such as "Take the A-Train," "Satin Doll," and "Lush Life."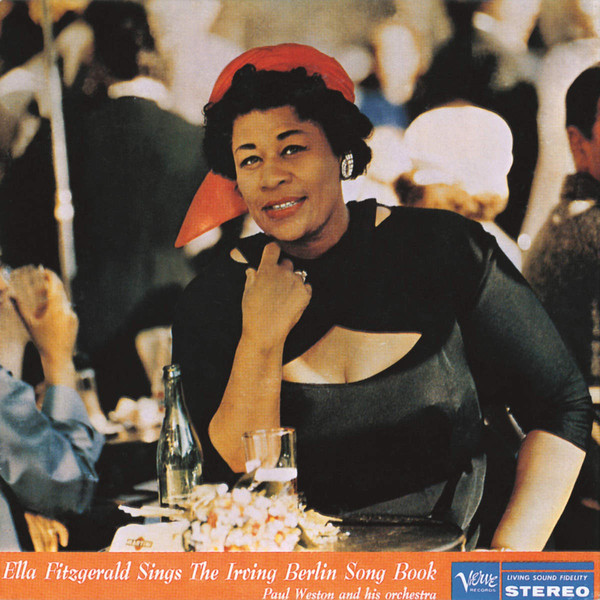 Irving Berlin Song Book
Recorded (possibly at the songwriter's request) in March 1958, the Irving Berlin Song Book features such masterpieces as "Puttin' on the Ritz," "Heat Wave," and "Cheek to Cheek." The Tin Pan Alley classic "Alexander's Ragtime Band," written in 1911, is Berlin's first hit and by far the oldest tune found in the Song Books. Listen to Ella's Irving Berlin Song Book on Spotify.
Meet Paul Weston
Paul Weston (1912-1996) started his career playing piano and arranging music for a variety of stage and Hollywood stars. After the war, he helped launch the Lounge Music craze. Critics praised Weston's intelligent and subtle arrangements for the Irving Berlin Song Book. After a career in film and television music, he retired in the early 1970s.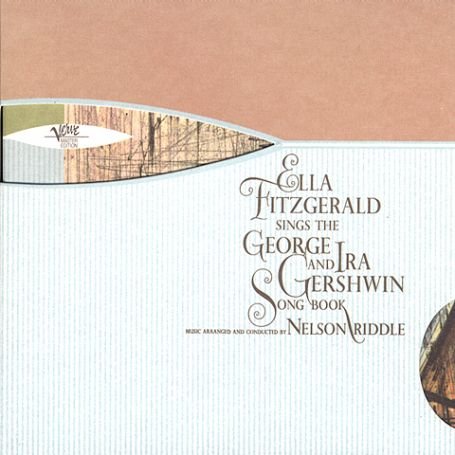 Gershwin Brothers Song Book
Ella Fitzgerald Sings the George and Ira Gershwin Song Book is generally seen as the pinnacle of the series. Originally released as 59 songs on five LPs, it is by far the largest of the Song Books, with a list of tunes including "Oh, Lady Be Good," "S'Wonderful," "Shall We Dance?," and "They Can't Take That Away From Me." This is also the first in a long series of collaborations between Ella and arranger Nelson Riddle. Listen to Ella's George and Ira Gershwin Song Book on Spotify.
Meet Nelson Riddle
Nelson Riddle (1921-1985) was first a trombone player, but became an arranger for Capitol Records after the war. He worked for stars like Nat King Cole, Judy Garland, and Frank Sinatra. Riddle's work on three Song Book albums was the start of a long and fruitful partnership with Ella Fitzgerald. Near the end of his career, he won two Grammy awards arranging for Linda Ronstadt.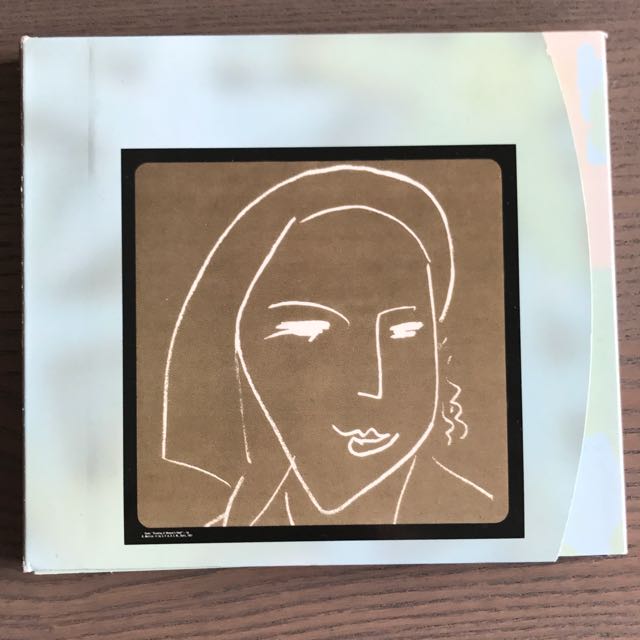 Harold Arlen Song Book
The sixth Song Book, highlighting the work of composer Harold Arlen, was the last to be released in a multi-LP format. It was recorded in late 1960 and early 1961 and, in recognition of Arlen's blues influences, features arrangements by Billy May. Songs including "Stormy Weather," "Hooray for Love," "It's Only a Paper Moon," and "Over the Rainbow" stand out among this Song Book's many gems. Listen to Ella's Harold Arlen Song Book on Spotify.
Meet Edward "Billy" May
Edward "Billy" May (1916-2004) started out his career as a big band trumpeter. But he soon started arranging and composing for Glenn Miller, NBC Radio, and Capitol Records. His energetic and brassy arrangements for the Harold Arlen Song Book are beloved to this day. After a long and diverse career writing music for television, May retired in the 1990s.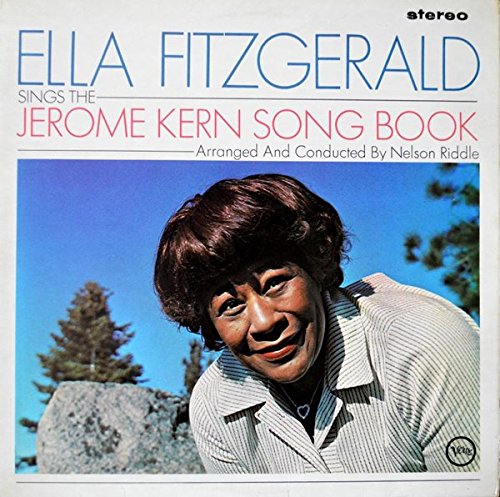 Jerome Kern Song Book
When Verve released Ella Fitzgerald Sings the Jerome Kern Song Book in 1963, jazz fans and critics alike understood that the landmark series was winding down. Although it comprises only 12 songs on a single LP, it returns to Nelson Riddle's masterful arrangements on hits like "The Way You Look Tonight," "I'm Old-Fashioned," and "All the Things You Are." Listen to Ella's Jerome Kern Song Book on Spotify.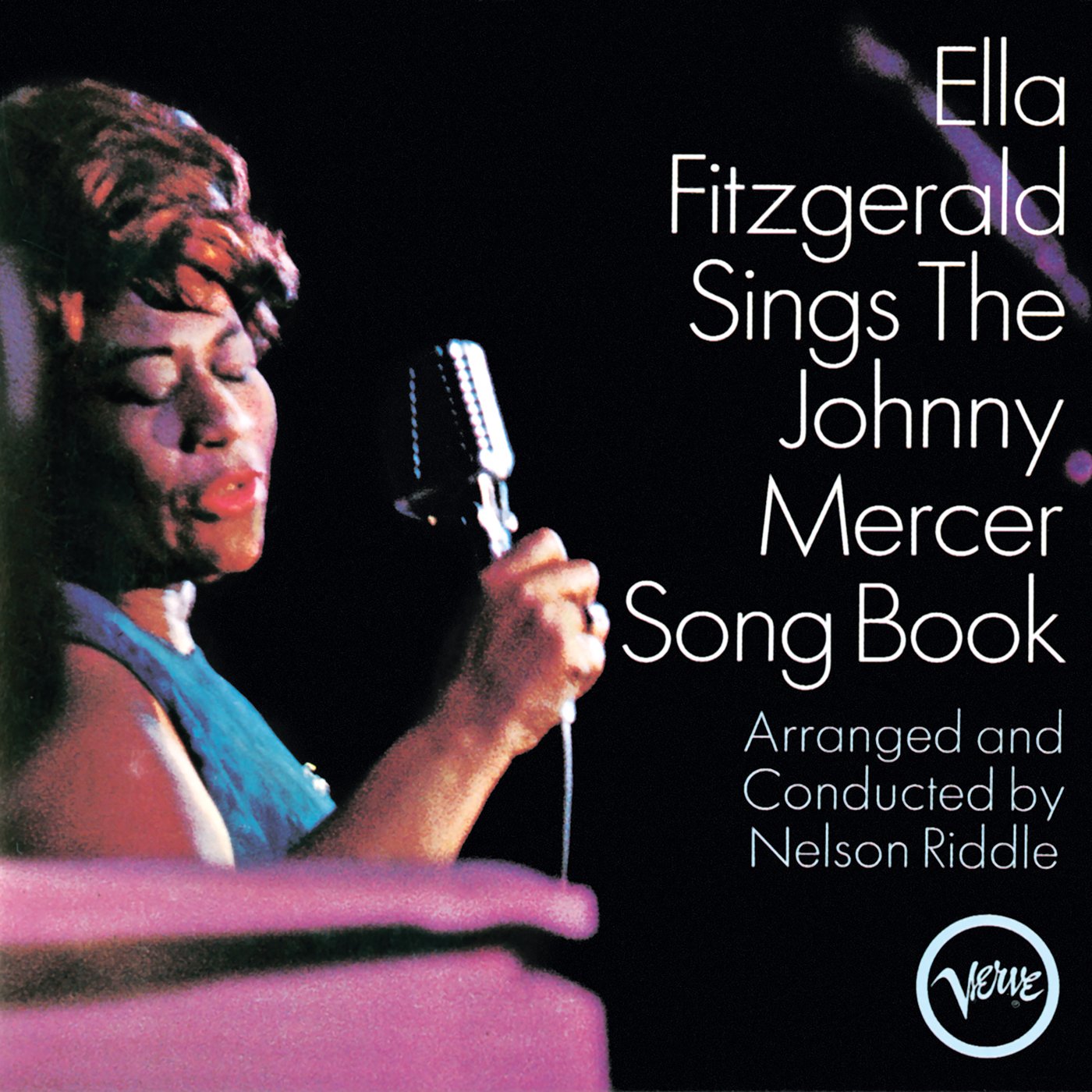 Johnny Mercer Song Book
The last of the Song Books is unusual for featuring the work of a man who mostly wrote words, rather than melodies. Recorded in 1964, The Johnny Mercer Song Book showcases the lyricist's remarkable versatility. Its thirteen songs feature melodies by twelve different composers, including Hoagy Carmichael's timeless "Skylark." Listen to Ella's Johnny Mercer Song Book on Spotify.

As groundbreaking as the Ella Fitzgerald Song Books were, they were not the first records built around a cohesive theme. In the 40s, jazz singer Lee Wiley released a series of multi-record albums. These were dedicated to many of the same songwriters featured in the Song Books. The LP format, introduced in 1948, allowed singers like Frank Sinatra and Bing Crosby to create more extended emotional arcs across the 20-minute side of a vinyl record.
But before the Song Books, nobody had combined these ideas to explore the Great American Songbook as a profound and expressive artistic masterpiece.

Jazz impresario Norman Granz (1918-2001) was a tremendously important force in the history of American jazz music. His name is not widely known today outside of jazz circles. But he promoted the careers of such jazz luminaries as "Count" Basie, Billie Holiday, Louis Armstrong, Thelonious Monk, Oscar Peterson, and – of course – Ella Fitzgerald.
Granz was firmly inclusive in a segregated nation. He was notorious for demanding equal treatment for his artists and audiences, regardless of their race. He founded the Jazz at the Philharmonic concert series in 1944. The JATP tours and records popularized jazz around the world and launched countless careers well into the 1980s. In 1946 Granz founded the first in a string of his own record companies; the best known of these are Pablo and Verve, which is still in business today.
"When I recorded Ella, I always wanted her to be way out front."
 Read more about Norman Granz and Ella Fitzgerald: Breaking down racial barriers with her voice.

Even six decades after their first release, critics and fans alike still prize the Ella Fitzgerald Song Books. They are the crowning achievement in Ella's remarkable career and a turning point in the history of recorded jazz:
"In the songbook series . . . she performed a cultural transaction as extraordinary as Elvis's contemporaneous integration of white and African-American soul. Here was a black woman popularizing urban songs often written by immigrant Jews to a national audience of white Christians." – Frank Rich, The New York Times, 19 June 1996
Without the Song Books, Ella Fitzgerald would still be a treasured star today. But she might not be remembered as a legend.

The Ella Fitzgerald Song Books have, as a whole, won an impressive list of accolades. The series has been nominated for eight Grammy Awards and won six. The first two Song Book albums which were recorded before the Grammys were established, have also been entered into the Grammy Hall of Fame. And in 2003, Ella Fitzgerald Sings the Cole Porter Song Book was added to the National Recording Registry at the Library of Congress.

In the Archives: Textile Conservation & Ella Fitzgerald
Michael Feinstein's Ella Fitzgerald Story
Preservation partners
With the support of our Preservation Partners, artifacts like Ella Fitzgerald's costumes and virtual exhibits like Ella Sings the Songbook are becoming more accessible to diverse audiences including scholars, educators and performers.
Preservation Partners help support a growing national preservation effort including 300-plus collections representing over 500,000 items. A special thanks to our Preservation Partners, Diane and John Abrams, Maureen Charles, Michael Charles, Karen E. Kennedy and Dr. Larry Weeda Jr. for their support. Contact Jo Garcia at Jgarcia@TheSongbook.org for more information on how to become a Preservation Partner today.
Special Thanks to Our Exhibition Team:
Lisa Lobdell, The Great American Songbook Foundation
Exhibit development by Eleven:Eleven, LLC
Graphic design and layout by Hill Design Service
Graphic production and installation by Blue Ash
Interactive exhibit additions by Luke Smith
If you enjoyed this exhibit, borrow a traveling 4-panel version for your school, library, community center or cultural institution.
Please visit our Traveling Exhibit Page to learn more.