Sister Suffragette: Women's Rights and Movie Musicals
March 23, 2020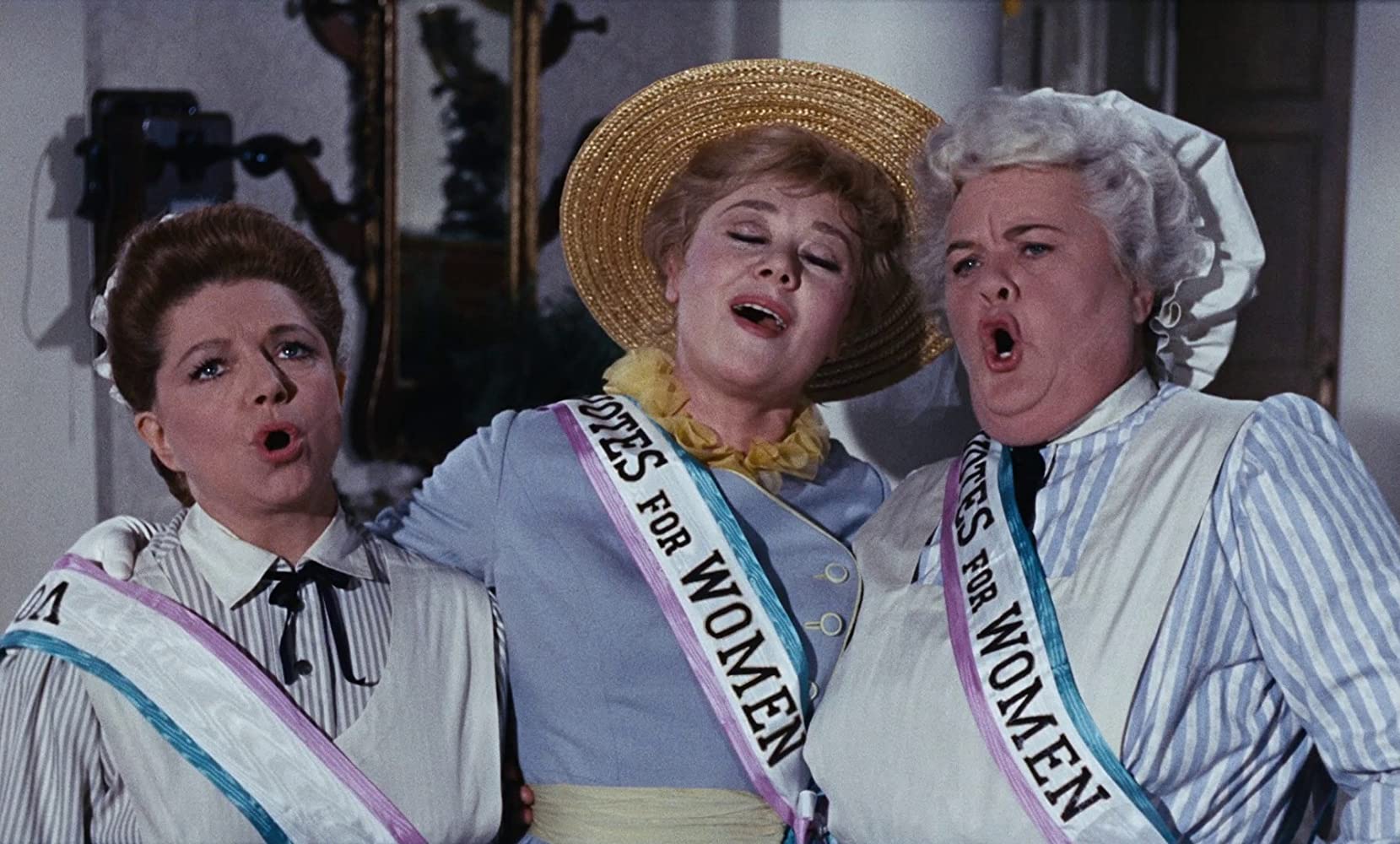 "Well done Sister Suffragette!" Can you name that musical film?
Did you know that it is the centennial anniversary of the 19th Amendment of women's right to vote? In honor of #NationalWomensHistoryMonth and our current exhibit topic Of Thee I Sing: Politics on Stage, we thought we'd spotlight a few musicals that delve into women's rights and are available to stream on Amazon Prime Video from the comfort of your own home.
Bloomer Girl
A lesser known, but groundbreaking 1944 musical by E.Y. Harburg and Harold Arlen, Bloomer Girl was an early musical to center around the topic of women's rights. Set during the civil war, Bloomer Girl tells the story of Evelina Applegate, an independent woman who rejects hoopskirts in favor of the far more comfortable "bloomers". And who stars in the 1956 live telecast available on Amazon? The legendary, Barbara Cook, of course!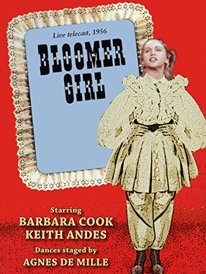 Mary Poppins
A popular musical for the young ones in your life, Mary Poppins is probably one of the most well-known movie musicals to dive into women's rights, specifically the right to vote! The opening scene featuring Mrs. Winifred Banks singing the rousing "Sister Suffragette" was widely considered "the most significant big-screen depiction [of suffrage] for 51 years until Sarah Gavron's Suffragette in 2015" and introduced generations of children to the hard-fought campaign. Both the original 1964 American musical film and its 2018-sequel are available for streaming via Amazon Prime video. 
Stream the original Mary Poppins here. Stream Mary Poppins Returns here.
Extension Opportunity:
Has your family ever talked about women's suffrage and women's rights? If you're looking for an entertaining, educational opportunity while you are cooped up indoors, both of these musicals are available for streaming here. Pop some popcorn, snuggle in for a movie night, and make sure to "sing in grateful chorus… Well done, Sister Suffragette!"
Pro tip: Mary Poppins and its 2018 sequel, Mary Poppins Returns, are a bit more kid-friendly. However, if you are up for a groundbreaking musical with one of the most legendary leading ladies of all time, Barbara Cook, we recommend giving the lesser-known Bloomer Girl a try!
Want to test your lyrical knowledge of the famous Mary Poppins tune? Click here to take a short quiz before you watch the movie.
Tweet #share