Archives Artifacts: Shirley Booth on "The Andy Williams Show"
August 27, 2021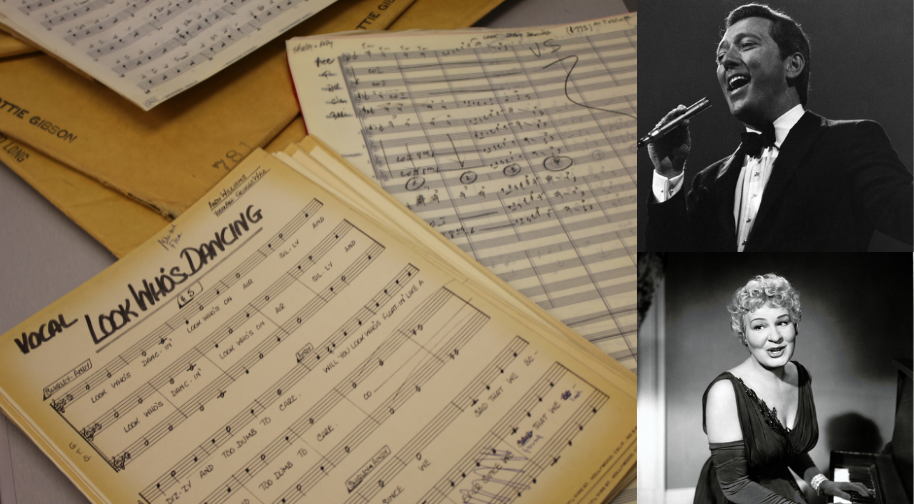 Recently, a video clip surfaced online of a 1964 episode of The Andy Williams Show featuring Broadway and television actress Shirley Booth singing selections from Dorothy Fields' A Tree Grows in Brooklyn and By the Beautiful Sea. Did you know that The Songbook Archives & Library houses 251 boxes of Andy Williams arrangements, including music from his concerts and television shows? We combed through the collection and found the arrangements used in this episode. Enjoy watching the clip and getting a peek at the music that Shirley, Andy, the Good Time Singers and the band used to put together this fabulous performance!
Shirley Booth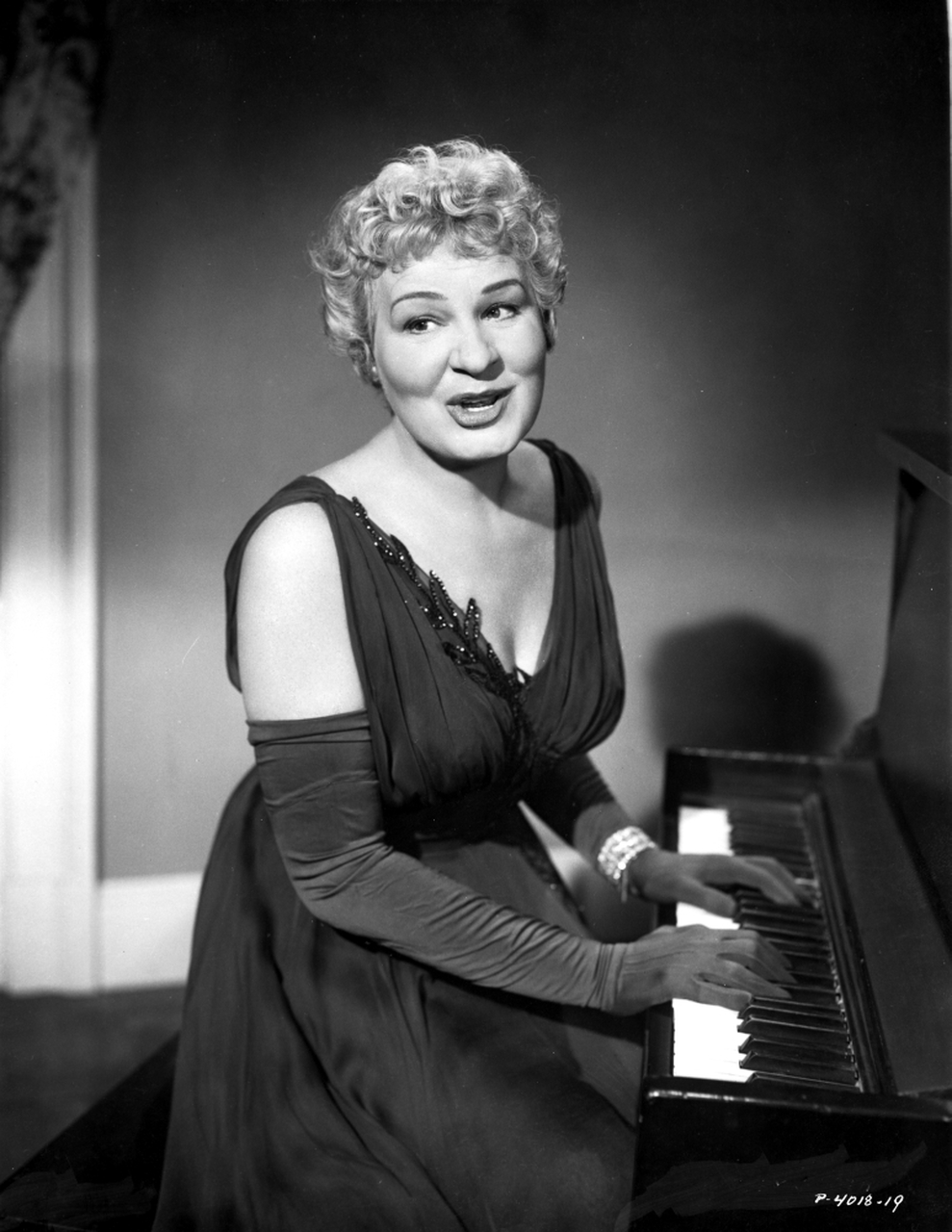 "The stage begins to glow the moment she steps on it, no one else in the theater has made native decency so human, so triumphant and so captivating." – Brooks Atkinson, New York Times
"The renowned American stage, screen, and television actress Shirley Booth (b. New York, NY, 30 August 1898; d. North Chatham, MA, 16 October 1992) was said never to have given a bad performance. Primarily a theatre actress, with a total of 32 Broadway plays (some hits, some flops) to her credit, she also starred in five Hollywood films and headed the cast of the five-year television series Hazel (1961–1966). Her greatest and best-remembered role was the drab but talkative housewife in William Inge's Come Back, Little Sheba (Broadway 1950, film version 1952), for which she won both the Tony® and the Academy Award® for Best Actress – the first actress ever to win both awards for the same role." Read Shirley Booth's full bio by Lucy E. Cross of Broadway Masterworks.
The Andy Williams Show
The Andy Williams Show was a TV variety series hosted by Andy Williams which ran from 1959 to 1971 (alternating during the summer of 1970 with the series Andy Williams Presents Ray Stevens). From 1959-1962 the program served as a summer replacement, but was picked up by NBC in 1962 as a recurring series through 1967. It was brought back again from 1969-1971, re-branded with a hipper, rock and roll format relative to its earlier classic crooner style. Williams is also credited with discovering the Osmond Brothers, who made a very successful debut performance on his show. – Television Academy Foundation
The Arrangements
A Tree Grows in Brooklyn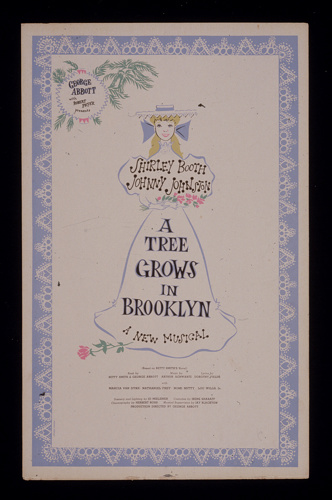 1951 poster for A Tree Grows in Brooklyn starring Shirley Booth. (Library of Congress)
"While many critics thought the score of A Tree Grows In Brooklyn, set at the turn of the 20th century, was splendid, it was Shirley Booth's portrayal as a Brooklynite with man problems that won everyone's heart. The actress, a favorite of early television shows, was seemingly perfect in a role ideally suited to her talents." Read more and listen to music from A Tree Grows In Brooklyn at Masterworks Broadway.
"Love is the Reason" (2:30)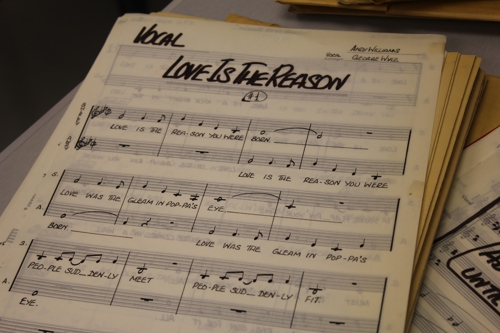 Vocal arrangement of "Love is the Reason" used on the Andy Williams Show in 1964. Songbook Foundation Archives & Library.
"Look Who's Dancing" (11:28)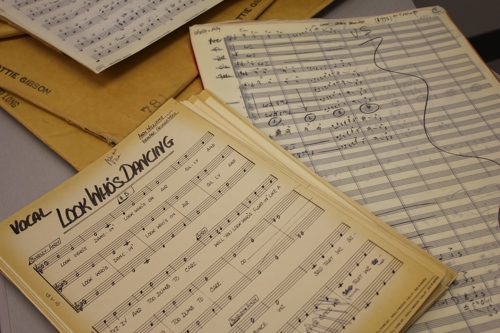 Arrangements of "Look Who's Dancing" used on the Andy Williams Show in 1964. Songbook Foundation Archives & Library.
By the Beautiful Sea
"Miss Booth is, as always, an enchanting actress. When she is singing Dorothy Fields' wry lyrics of 'I'd Rather Wake Up by Myself,' or doing a Baby Snooks routine as a little girl who wants to remain an only child, she is a perfect entertainer." – Chapman, New York News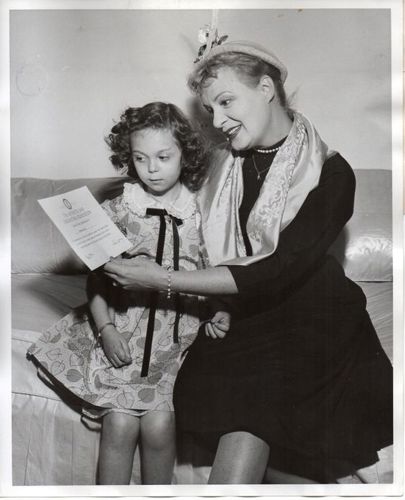 Shirley Booth Broadway promo photo for By the Beautiful Sea (1954)
"Holding court among some of the highest regarded works, By the Beautiful Sea is an absolute jewel of musical theatre's Golden Age. Featuring a winning book and score by Herbert and Dorothy Fields and Arthur Schwartz, this breezy and delightful charmer is set by the seashore in the 'good old summertime' of yore." Read more about By the Beautiful Sea by the Musical Theatre International.
"Lottie Gibson" (9:16)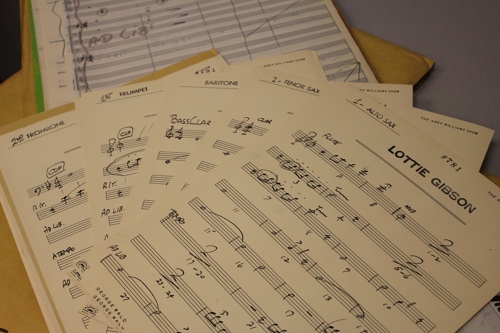 Arrangements of "Lottie Gibson" used on the Andy Williams Show in 1964. Songbook Foundation Archives & Library.
Learn More
In the Archives with Michael Feinstein: The Andy Williams Collection
If you were a fan of "The Andy Williams Show," you might remember that Andy welcomed guests ranging from Bobby Darin to Eddie Fisher to Shirley Booth to Judy Garland to you name it! It was a who's who of show business.
He also introduced a certain adorable five-year-old who, alongside his talented brothers, became a staple of the show and went on to a lifelong career in entertainment. Yes, we're talking about singer, actor, and entertainer Donny Osmond, who credits Andy Williams as, "his teacher, his mentor ... and a class act all the way!"
In this special edition of In the Archives Michael Feinstein explores a collection of arrangements and orchestrations all created for the legendary Andy Williams! But first, a special introduction from Donny Osmond about his personal experience growing up on The Andy Williams Show and the lifelong lessons he learned from the great Andy Williams himself. 
Tweet #share