Advice from an Alum: The Big Audition Day
March 9, 2020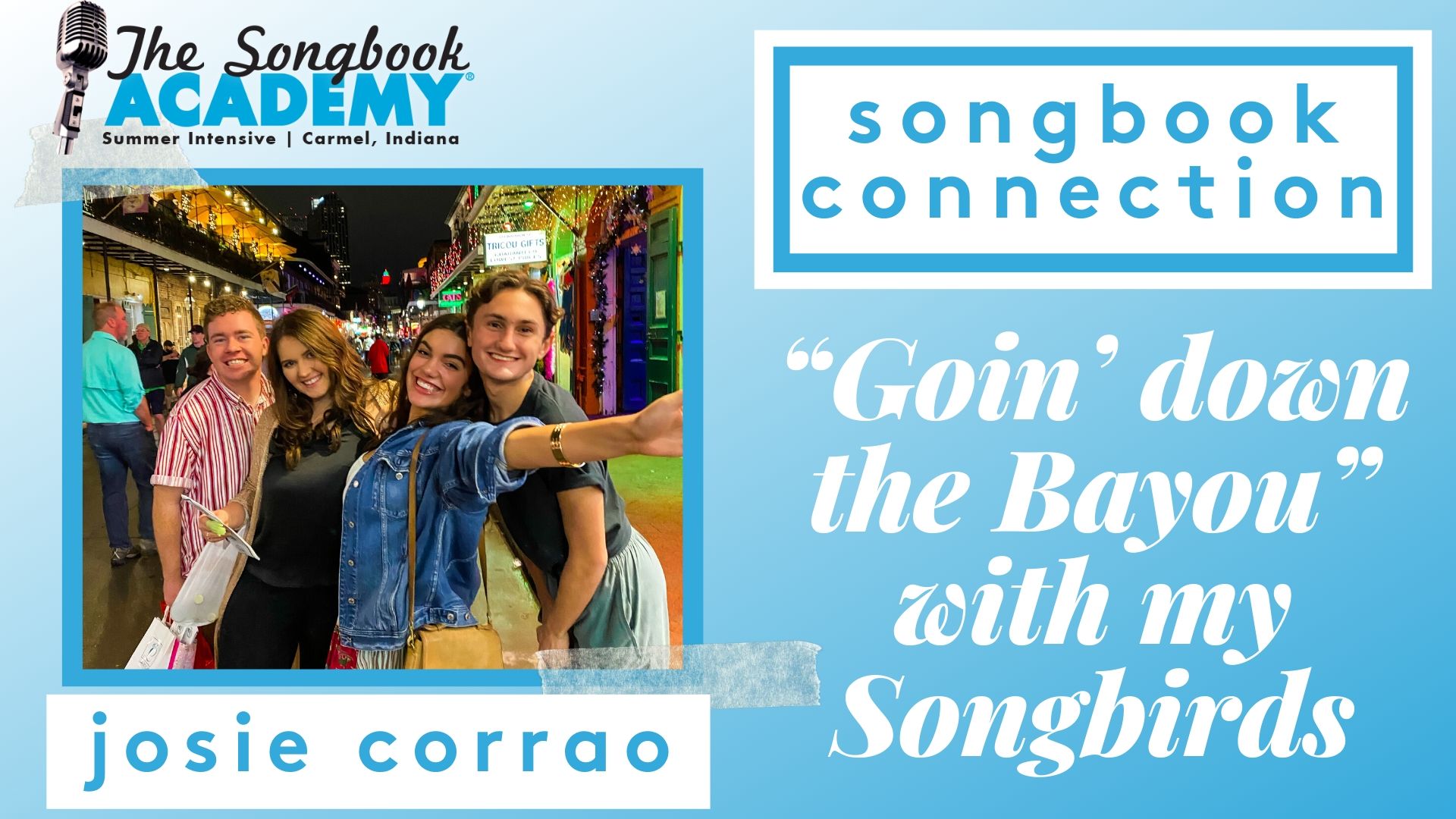 Written by Songbook Academy 2017-'18 alum, Lucy Breedlove.  Lucy hails from Vienna, Virginia and recently graduated from James Madison High School.  Lucy will be attending Otterbein University this fall to pursue a BFA in Musical Theatre.
Step 7: The Big Audition Day!
By this point, you've prepared, you've practiced, and you've put in all of the work that you could! Usually, this is what the audition day was like:
First, the school would send a schedule ahead of time or they distributed them upon arrival. Almost everywhere had a welcome and info session that began the day, and auditions followed with the dance call, then individual appointment times for songs/monologues, and then we were free to go when we finished! Everywhere had a slightly different procedure, and sometimes the order was completely different, but I found that often it was somewhat the same routine. Sometimes I had hours between dance and the individual audition, and other times there was barely time to change. Come with food and your audition outfit just in case, but be prepared for a lull.
Bring a notebook to take notes with during the info session. It helps to form questions to ask at both your audition for that program and auditions for other schools, as well as create pro/con lists when you look back later on each program. Also, make friends! You'll definitely start to see the same people, and even if you don't end up at school together you'll probably work together at some point. Audition days are a great place to begin networking, and it's a useful skill to practice since that's so much of what this business is. Keep in contact with them because it's fun to see where everyone ends up, and it's nice to have other people to confide in who are going through the same process.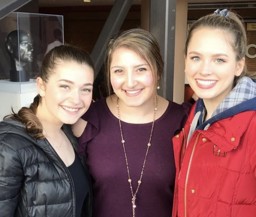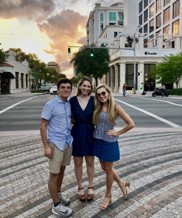 You may even see a few familiar Songbook Academy faces along the way!
Left (Cynthia Kauffman, Cinderella Ksebati and Lucy Breedlove)
Right (Gabe Schonman, Lucy Breedlove and Anja Reese)
Dance Call
For dance, wear something that makes you feel good and helps set you apart from everyone else. It's easier to remember "the girl in the red skirt" than "black leotard #73". It doesn't really matter, but sometimes it's nice to feel like you aren't blending in. Start stretching as soon as you enter the room, and bring every type of dance shoe possible. A few schools specified ahead of time if they had a preference, but most either didn't care and wanted us to wear whatever we felt we danced best in, or we needed a few different shoes over the course of the call. Most importantly, have personality and don't be afraid to stand in the front!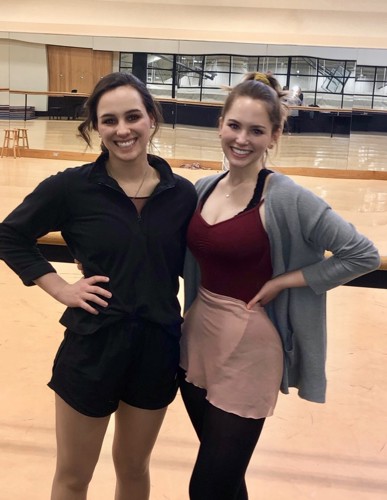 Lucy at one of her many dance calls during audition season!
Individual Audition/ Interview
BE YOURSELF! There's not much else to stress here. If they give adjustments on a song or monologue then incorporate them the best you can to show that you can take direction - and if you're asked any questions, then answer them as thoroughly, yet concisely as you can. The most common question I received was "Why do you want to go to [insert college]?", so DO SOME RESEARCH! A specific response versus a vague one makes a world of a difference, and your effort will show. The best interviews are when the interviewee turns into the interviewer, so ask questions to them, too. It's a two way street, and you get to audition the school just as much as they audition you. Otherwise, do what you do best and trust that it's good enough.
Thank You's
Make sure to send thank you notes to everyone from the school who you interacted with that day. Ask the students who help out for the names of each professor, or look them up on the website if you get home and have nothing to reference. They should have pictures or at least the title of everyone's position next to their name and email address. I started out sending physical letters via snail mail then found that they weren't as practical because they took too long to arrive when the craziness of the winter auditions kicked in. By the time a letter got to campus, was sorted through mailrooms, and made it to individual offices, the school was onto their next set of perspectives and the letter no longer served its purpose. Email is instant, and as long as the message is short but personal (include something about what you talked about, what you sang, anything to make it genuine) it works perfectly well.
Final Step? Let it go.
After the audition let it go. No offense, but the auditors aren't going to replay every miniscule moment the same way that we do because they have too many other people and too little time. Although it's hard to avoid overthinking, they truly want you to do well and won't care about the small details and mistakes the same way you do. Pick up a new hobby, get a job, spend time with all the friends that you had to raincheck during audition season, start a new tv show, do anything to help take your mind off of waiting for results! Most of all, be kind to yourself and recognize how much effort has gone into pursuing a profession that you're passionate about. Whether it carries through to post-secondary education or not, remind yourself that you're good enough to do what you love for the rest of your life and that although the road to get there may be unexpected, it will all work out in the end.
I wish you the best of luck, and I urge you to trust the process!
Want to read "Step 1: Choosing Schools" first?  Click here.  
What about "Step 2: Academic Applications"?  Click here.
What about "Step 3: College Pre-Screens"?  Click here.
What about "Step 4: Scheduling your College Auditions"?  Click here.
What about "Step 5: Unifieds"? Click here.
What about "Step 6: Book & Repertoire"? Click here.
Questions? Feel free to email songbookacademy@thesongbook.org.
Tweet #share