Today's Song: "Your Song"
June 21, 2019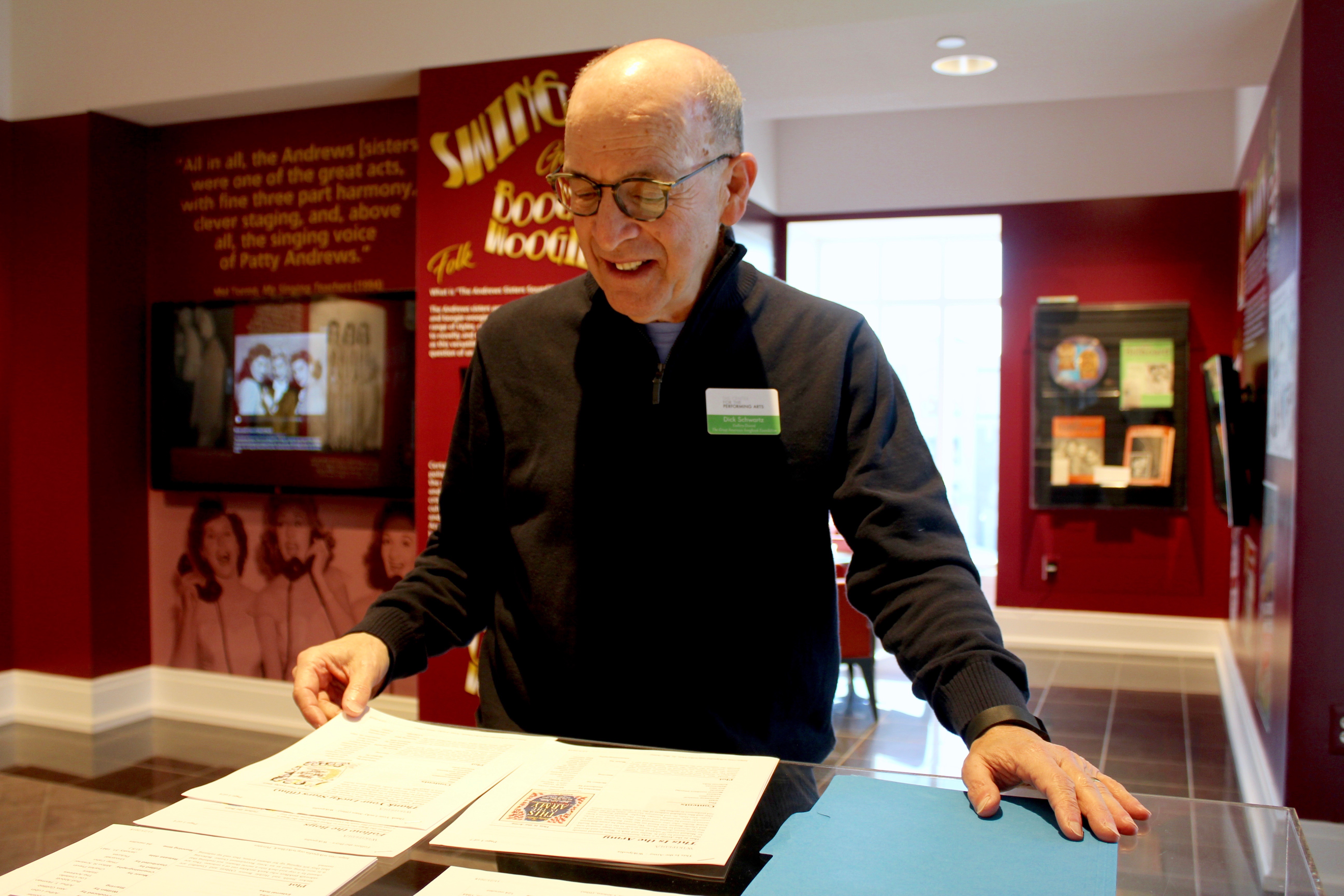 My All-Time Greatest Songs
By Songbook Volunteer: Dick Schwartz
Author's Note: This blog has its origin in my interest – maybe, obsession – with songs. It seems there is usually some song in my head at nearly any time.  When I hear certain songs, I'll sometimes think or say "Ooh! That's one of my all-time favorites!" The range of my favorites is broad and diverse. These songs might be popular or obscure, from Broadway or the back roads, simple or complex, ballads or rockers. 
I hope that you will enjoy my blogging exploration of contenders for my all-time-favorite songs and that you'll be moved to consider and share your own favorites that have held a timeless presence in the soundtrack of your life, or rather, your own personal Songbook. Enjoy!
My selection this week for "My All-Time Greatest Songs" list is Elton John and Bernie Taupin's "Your Song." The heartfelt lyrics express a youthful, innocent view of love – no flourishes attached. The music is simple and straightforward without exaggeration or embellishment.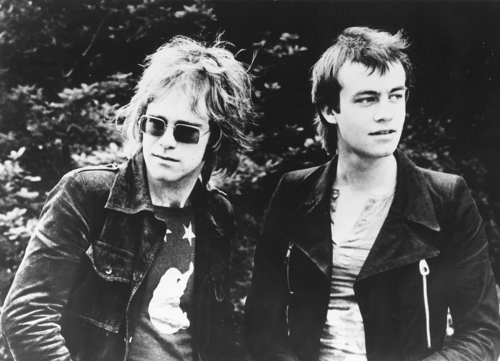 Elton John and Bernie Taupin became songwriting collaborators in 1967, and "Your Song" was one of their earliest efforts, when Bernie was 17 years old and Elton was 20. While they were both living with Elton's mother, Bernie dashed off the lyrics on some note paper at breakfast, and Elton added the music in about 20 minutes. There is an accurate portrayal of their interaction on "Your Song" in the recently released "Rocketman" movie. The original lyrics sheet, complete with coffee stains, is still around.
The success of "Your Song" and other John/Taupin compositions changed the shape of popular music in the 1970s. Singer-songwriters and simple instrumentation became a wave with notable artists like Carole King, James Taylor, Neil Young, and Bruce Springsteen.
Elton John is nearly incomparable with a more than 50-year history of producing hit songs and memorable performances. He sold more than 300 million records, has more than 50 Top 40 hits, 27 Top 10 hits, and seven consecutive number-one albums. His Princess Diana tribute, "Candle in the Wind 1997," sold over 33 million copies and is the best-selling single in history.
He has received five Grammy Awards, a Tony Award, a Disney Legends award, the Kennedy Center Honor, is in the Rock and Roll Hall of Fame and the Songwriters Hall of Fame. He is ranked by Billboard as the most successful male solo artist on the Hot 100 Top All-time Artists, making him third overall behind the Beatles and Madonna.
"Your Song" continues to be extremely popular. It has been covered by a large number of artists in a diversity of styles. Combining universal, emotional words of love with beautiful, elegant music, it a sure qualifier for "My All-Time Greatest Songs."
"Your Song" notable releases and cover versions:
Three Dog Night (1970) – released on their album "It Ain't Easy" before Elton John's version was released
Beach Boys (1971) – "Fillmore East" live album (Bruce Johnston vocal)
Billy Paul (1972) – flip side of "Me and Mrs. Jones"
Al Jarreau (1976) – "Glow" album
Rod Stewart (1991) – from Elton John tribute album "Two Rooms"
cartoon Elton John on "Simpsons" (1999)
Ewan McGregor (2001) – from "Moulin Rouge" movie
Elton with Alessandro Safina (2002) – video
Ellie Goulding (2010) – "Bright Lights" album
Lady Gaga (2018) – from Elton John tribute album "Revamp"
Check back next week for my next All-Time Greatest Song! In the meantime, listen to the following renditions of "Your Song" sung by Elton John, Heather Headley and Lady Gaga!
 Elton John – original 1970 black & white video 
 Heather Headley at 2004 Kennedy Center Honors
 Lady Gaga – live at 2001 "I'm Still Standing" Elton John Grammy Salute