Teaching Notes - Bloomer Girl
April 15, 2020
Welcome to Teaching Notes - a blog series written by a teacher to help other teachers #TeachtheSongbook. 
 

By GASF Volunteer: Sue Ackley

 
 
This Month's Teaching Notes:
As the Civil War looms, a young, progressive woman causes a scandal as she challenges the hoopskirt norm of society in favor of comfortable "bloomers".
A petticoat made like a cage—oh, what a ridiculous fashion!
'Tis formed of hoops and bars of steel, or tubes of air which lighter feel,
It makes the dresses stretch far out, a dozen yards or so about…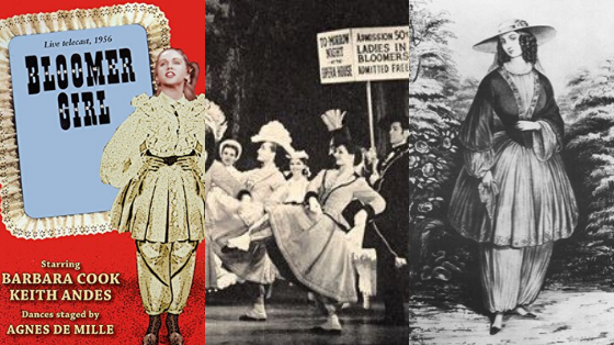 Images inspired by Songbook Foundation's current exhibit installation titled, Of Thee I Sing: Politics on Stage. Learn more about our current exhibit here. 
What's it all about?
Bloomer Girl is a lighthearted depiction of a southern star-crossed romance between a rebellious suffrage and Confederate Army soldier. Bloomers and women's rights tangle with fashion tradition and repression amidst the Civil War. Read full summary here.
What's going on in U.S. politics?
Bloomer Girl – 1944
"The only thing we have to fear is fear itself." Franklin D. Roosevelt was elected as the 32nd President in 1933 as the country was in the depths of the Great Depression. He served the country through four terms with WWII being among his greatest challenges. He established the FDIC, US Social Security System, and had a major role in creating the United Nations. Read more here.
What topics are covered in the musical?
Abolitionist

Social equality

Suffragettes

Bloomers

Emancipation

Gender boundaries

Allegiance to country
Start a discussion:
Why did bloomers become a symbol for women's rights?

In what way does the use of stereotypes affect the success of a musical?

What important roles both at home and on the battlefield did women play during the Civil War?

How is comedy utilized in musicals to convey a serious message?
What's been said about the musical?
Useful Lesson Plans and Ideas
Where can I find out more?
Barbara Cook sings selections from "Bloomer Girl" Live
Civil War Ballet (music: Harold Arlen)
Keith Andes sings "The Eagle and Me" (1955)
Bing Crosby sings "Evelina" (1944)
Sylvia McNair sings "Right as Rain"
Up next month: Hair "the American Tribal Love-Rock Musical" of the 60's.  
Hair rocked the theater world to its core and shocked audiences with its open themes of drug use, the sexual revolution, a multiracial cast and onstage nudity.
Happy Teaching! Please share your success in the classroom with us by posting about your lesson plan using the hashtag #TeachtheSongbook and tagging us @songbookfoundation.
  --------------------------------------
A Note from the Author: I can't imagine life without music. When tunes float by, memories flood in. My foot starts tapping, fingers start snapping, and I get caught up in the emotion of the song.  For 28 years, music was always a key component in my classroom. It never failed to grab the attention of my students and made past cultures come alive with connections to daily life.
I'm excited to open up a discussion about the new Songbook exhibit, Of Thee I sing Politics on Stage. It's a storytelling device where cultural values are seen in the context of music. Including musical theater in your classroom has never been easier. Join me in this forum where you can share your lesson plans and get ideas from others. It's your point of access for creative ways to engage your students through music. Tell me what works and what's missing. Let's start a conversation and get those toes tapping.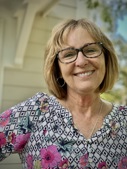 Sue Ackley
Contact me at: info@thesongbook.org
Keep an eye out for our other installments coming soon...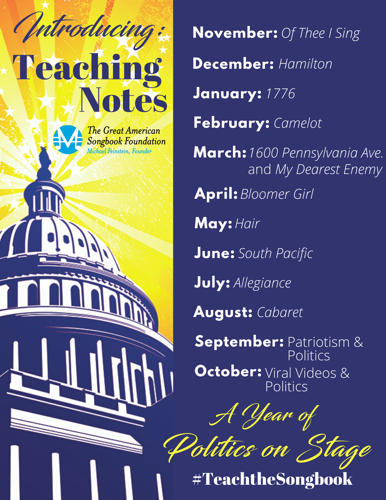 Tweet #share