S'wonderful! 'S Marvelous! ― George Gershwin
September 26, 2023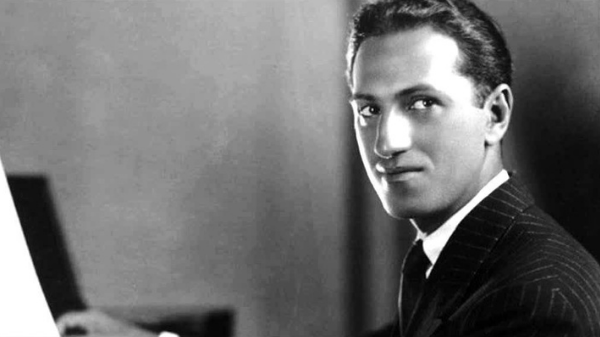 A Fine Romance: Jewish Songwriters, American Songs, 1910-1965
Featuring text from "A Fine Romance" traveling exhibit curated by David Lehman, and
developed by Nextbook Inc. and the American Library Association Public Programs Office
"Gershwin's music was as influenced by his own Jewish heritage and his well-documented humble beginnings. His career highlights the evolution of a very personal songwriting style."

 (JazzIZ)

   

Meet George Gershwin

 

George Gershwin (1898-1937), the boy wonder of American music, could do it all.  He wrote Al Jolson's mega-hit "Swanee," and then turned around and composed jazz inflected orchestral pieces that bridged the gap between classical and popular music; he could write for the musical stage but also for the opera house.  And he could play with percussive intensity: when the clarinet glissando kicked off "Rhapsody in Blue" for the first time in 1924, it was with Gershwin himself at the piano.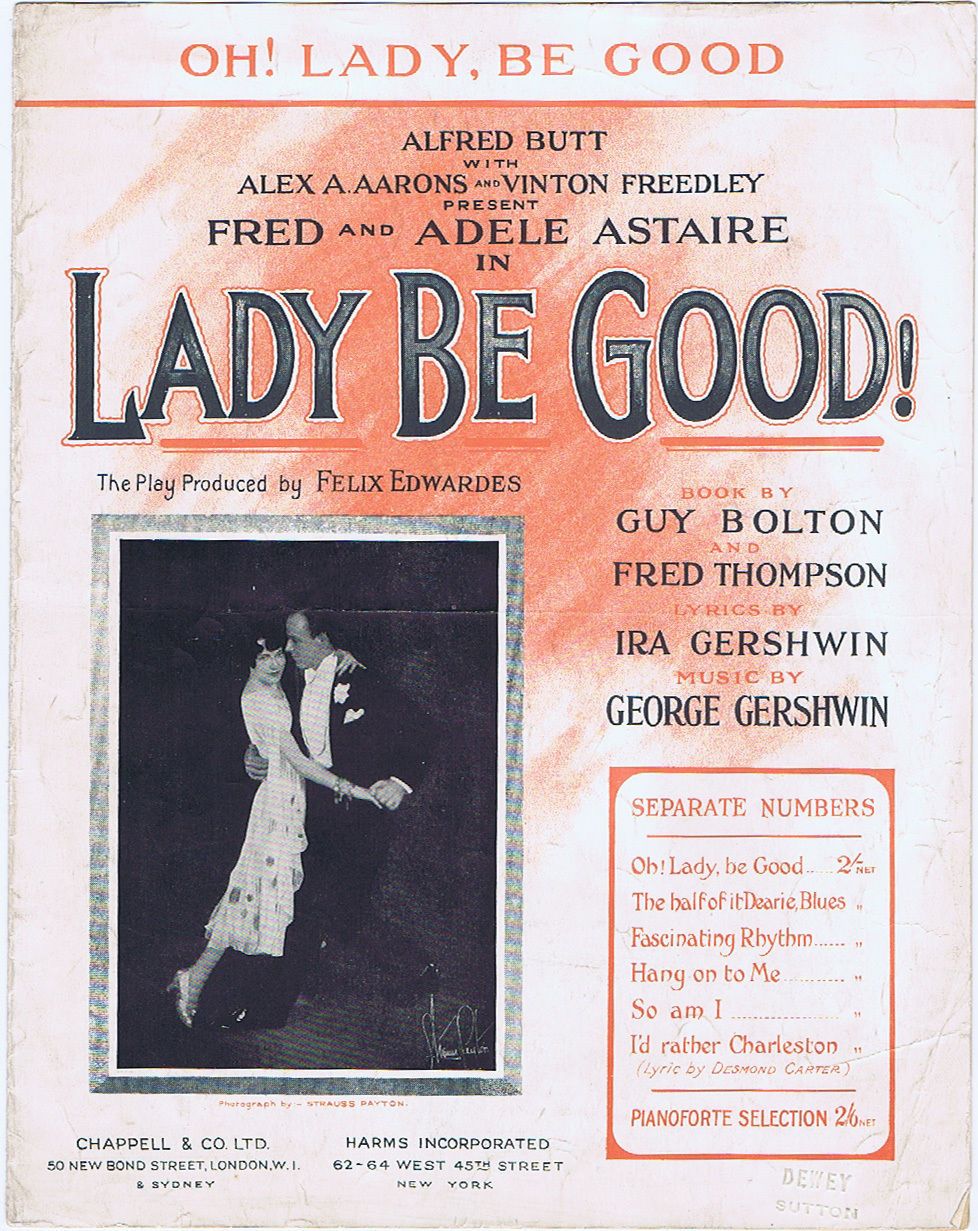 That same year he found his ideal lyricist when he and his brother Ira wrote their first Broadway score, "Lady, Be Good!" To Ira went the daunting task of fitting words "mosaically," as he put it, to such complex songs as "Fascinating Rhythm," "Embraceable You," and "They Can't Take That Away from Me." An American in Paris, the orchestral piece George wrote in 1928, may be heard in concert, or seen in the form of the eighteen minute ballet danced by Gene Kelly and Leslie Caron in the MGM movie in 1951.
George was famous for his boundless self-confidence, lofty ambition, and zest for life.  In the 1930s it wasn't an A-list Hollywood party if it didn't have George at the piano.  His death of a brain tumor at the age of thirty-eight came as a shock.  The novelist John O'Hara spoke for many on that July day in 1937: "George died, but I don't have to believe it if I don't want to."  It took Ira years to recover, though he did, writing superb lyrics for the likes of Vernon Duke, Jerome Kern, and Harold Arlen.
 The affinities between Jewish songwriters and African American musicians have often been noted: Miles Davis playing George Gershwin's Porgy and Bess on the trumpet is one celebrated example.  To African-American musical idioms—ragtime, blues, jazz, spirituals—Jewish composers owed a profound debt.   In the wail of a brass instrument, they heard the wail of the high priest or cantor translated into the city of the living present.
Porgy and Bess may be the most enduring of all of George Gershwin's ambitions efforts to wed the conventions of popular song with the structures and idioms of "serious" music.  Leonard Bernstein maintained that with his opera "the real destiny of Gershwin begins to be clear….With Porgy you suddenly realize that Gershwin was a great, great theater composer."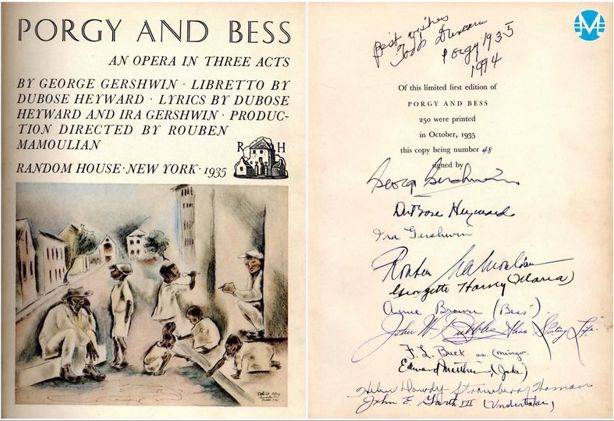 This is a reproduction of a rare signed first edition copy of the PORGY AND BESS score from Michael Feinstein's collection. Click to enlarge.
From the start Gershwin insisted on black performers exclusively in Porgy and Bess, and over the years productions have featured major operatic talents.  The representation of African Americans—poor uneducated folk who fight, drink, pimp, make love, and get high—has not escaped criticism.  But the depiction of the denizens of Catfish Row in Charleston, South Carolina, goes beyond racial stereotypes.  The characters are superior to their roles because they express themselves in magnificent music and because their conflicts and aspirations are universal.
The opera tapped into the Zeitgeist in an uncanny way.  The hero is a crippled black man in a goat-cart.  In 1935, when the opera was produced, the president of the United States was a crippled white man in a wheel chair but as redoubtable a statesman as any on the world stage then or since.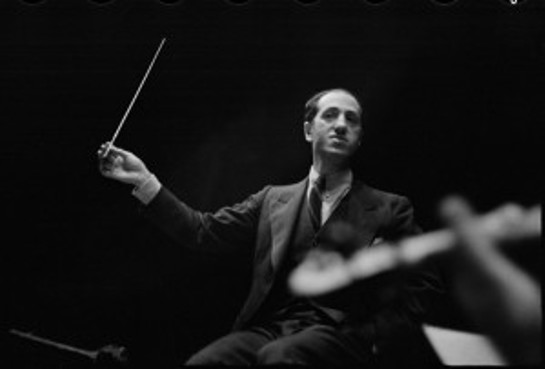 Gershwin's greatest gift was the ease with which his melodies seemed to flow — "they seem organic, they seem easy to remember, they achieve an emotional impact." 

Musical Ambassador for the Houston Symphony, Carlos Andrés Botero
Learn more about George Gershwin
Live with Carnegie Hall: Michael Feinstein - 'S Wonderful:
Celebrating the Music of George Gershwin
Gershwin Enterprises: http://gershwin.com/
Songwriter's Hall of Fame: https://www.songhall.org/profile/George_Gershwin
Jewish Virtual Library: https://www.jewishvirtuallibrary.org/george-gershwin 
"The Genius of George Gershwin: Retracing His Legacy in 6 Songs" by JazzIZ Magazine:
https://www.jazziz.com/the-genius-of-george-gershwin-retracing-his-legacy-in-six-songs/
"George Gershwin - Composing the Melting Pot" - finalist for The Norman E. Alexander Award for Excellence in Jewish Student Writing Contest: 
https://jewishweek.timesofisrael.com/george-gershwin-composing-the-melting-pot/
Excerpt from "George Gershwin - Composing the Melting Pot" by Kyle Newman (rising senior at Milken Community High School):
"As an avid jazz saxophone player myself, Gershwin serves as an inspiration not only to sharpen my improvisational technique but also to participate in the 21st century's progressive zeitgeist. When I hear the dramatic intro to "Rhapsody in Blue" in the opening of Woody Allen's "Manhattan," I feel empowered to drive world progress by boldly breaking the shackles of tradition as Gershwin did with his compositions. His music is symbolic of the diverse city of New York in which he was raised, that with its ethnic and multilingual neighborhoods beckons the arrival of future unity. I aspire to play a larger role in our country's continuing struggle to achieve social integration in the same way Gershwin was able to string together different musical genres to create his masterpieces."
About A Fine Romance
Recognizing that music and the arts have a unique power to build bridges and heal the human spirit, there is no better time to celebrate the contributions that immigrants from so many lands and cultures have made to American life. The Great American Songbook Foundation is proud to present this exhibition, A Fine Romance: Jewish Songwriters, American Songs, 1910-1965, curated by David Lehman and developed by Nextbook Inc. and the American Library Association Public Programs Office.