Songbook Spotlight: Diane Abrams
March 18, 2022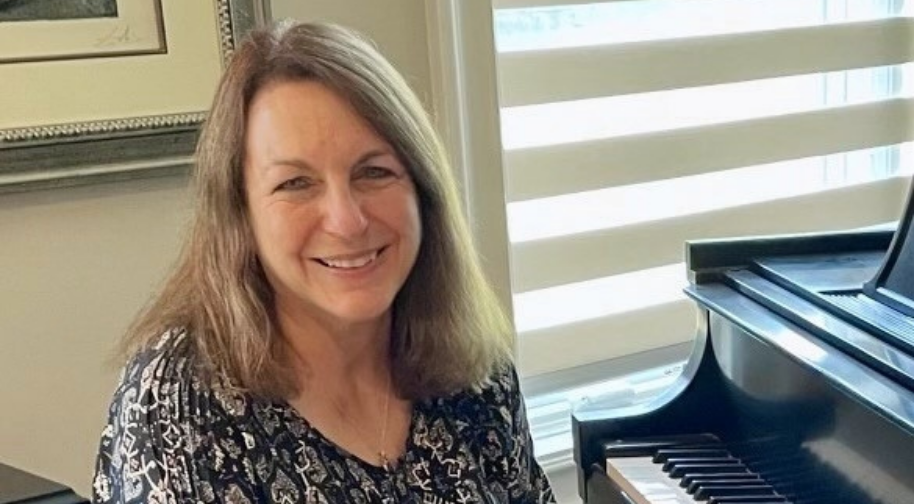 Diane Abrams is a Songbook Foundation docent, pianist for the Perfect Harmony program and serves as a Mentor Champion for the Songbook Academy program for high school students. Get to know our volunteer champion, Diane!
Say hello to Diane, one of the Songbook Foundation's longest-tenured volunteers and supporters. Diane fell in love with the music of the Songbook through listening to her mom sing around their home growing up. She has since taught herself and her students to play these beloved classics on the piano, and is passionate about educating through music.
"I love the music (my mother always sang so many of these songs around the house when I was growing up), I love playing them on the piano and I've taught many of these songs to my students, I love the mission to preserve this music, and the chance to educate through music which is very important to me. I enjoy The Songbook Academy and what that offers some wonderfully talented kids." 
As a Docent for many years, Diane has welcomed guests to the Gallery and has given countless tours of the exhibits. She is particularly passionate about the collections she has helped process, especially the old sheet music. Diane is a piano teacher of 25 years, and began her Songbook Foundation journey through the magic of Google! In searching the internet for music to share with her students, she noticed an online request for Gallery volunteers. After meeting with the Songbook Foundation staff, she found herself cataloging and alphabetizing old sheet music, playbills, CDs, manuscripts, and more!
"I played a song for one of the sessions - I wasn't the original regular pianist. But the experience was such an emotional eye-opener! Watching the Perfect Harmony participants come in so negative, blank-faced and depressed, and to see them leaving with smiles on their faces was so rewarding. I loved being a part of that. And I look forward to when we can safely return to doing it in person again."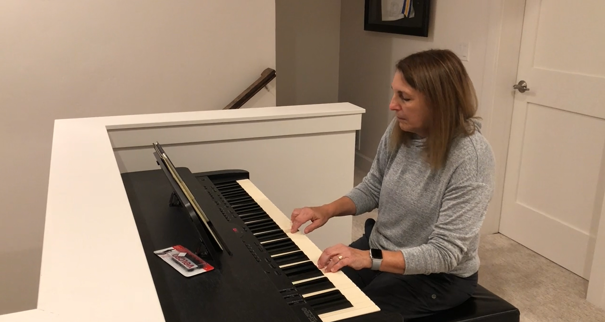 Diane playing piano for a Perfect Harmony music resource.
When asked about her Songbook Story, Diane said, "I've always been happy to be a part of the ever-changing work the Songbook Foundation is doing. So much has changed and there has been so much growth since I first started. The archives have grown.  Perfect Harmony was developed.  So many new educational opportunities are available. I'm excited to see what comes next and I look forward to staying involved."
Please join us in thanking Diane for her long-time support for the Songbook Foundation and for sharing her Songbook story!
Thank you for your commitment to being a
volunteer and donor of
the Great American Songbook Foundation, Diane!