Learn Something New! ( virtual resources )
April 13, 2020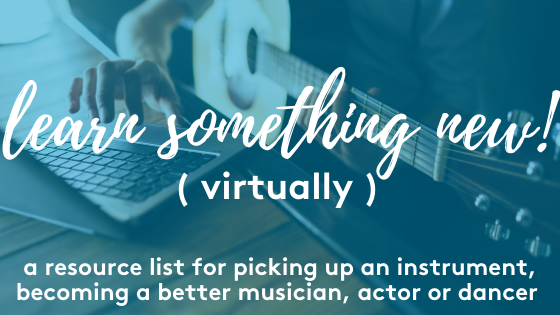 While you're stuck in quarantine, hone your acting, dancing, musicianship skills or learn an instrument!
There are many resources available to you right at your fingertips. Here is an awesome example of how you can get started learning an instrument from JoyTunes. This blog walks you through sight-reading, ear training, choosing an instrument, and provides links to free online courses.
We've done some research and found resources for you to get started.

Piano Nanny: After their acquisition of 'Piano on the Net' Piano Nanny provide the most in depth series of free lessons for beginners, intermediates and advanced pianists alike.
Zebra Keys: Zebra Keys offers access to 50 free piano lessons that vary in difficulty.
YouTube (list created by takelessons.com)

How to Choose a Guitar for You
Guitar Noise: Learn to play acoustic or electric guitar with loads of resources available here. They also cater for bass players, 12 string guitars, banjo pickers, ukulele lovers and all of you beautiful misunderstood lefties.
JustinGuitar.com: Guitarist Justin offers 945 guitar lessons for free!
Chordbook: Intuitively learn guitar chords, scales and tunings online at your own pace.
Guitar Tricks: Guitar Tricks offer free guitar lessons, learning tools, reviews, and forums that are very helpful as you learn.
Guitar Lesson World: Patrick MacFarlane offers free lessons, exercises and a wealth of other information.
Guitar list created by Acadeco

22 Websites to Learn Ukulele Lesson Online (Free and Paid Ukulele Courses)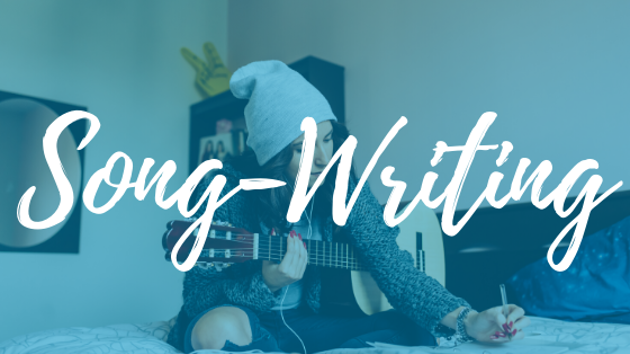 8 Steps to Become a Successful Singer-Songwriter
4 10-Minute Songwriting Exercises to Boost Your Creativity
10 Mini Songwriting Challenges to Sharpen your Writing Skills
12 Songwriter Secrets From the Woman Behind Rihanna's Hits

Best Apps and Games for Learning to Sight-Read Music
Online Piano Coach Sight-Reading Tips
Open Hymnal: One of the best ways to practice sight-reading is to crack open a hymnal and sing the melody to a hymn you don't know, or if you know the hymn sing a different voice part

Coursera: Fundamentals of Music Theory Course
Ear Master: Understanding Basic Music Theory
Open.edu: An Introduction to Music Theory
Udemy: Free Music Theory Tutorial

The Broadway Collective Study Hall 3 weeks of free online masterclasses in dance, voice and acting
10 Websites to Learn Acting "Acting is such an interesting career. If you have a dream to become a world-renowned actor, you can achieve your goals faster by learning from the best teachers. There are some excellent acting courses online."
Acting Guide: Online Acting Classes for Free
Knoji: 10 Best Free (or Cheap) Acting Classes Online
Broadway Dreams Foundation: The Broadway Dreams Foundation has been offering free Zoom courses and talks about being a Broadway professional by industry professionals. Check out their Facebook page for new content.

Gibney Dance COVID-19 Resource List
Pointe Magazine: Take Virtual Class From Your Kitchen Counter with the Pros
Tweet #share