GASF Docent Spotlight: Sue Ackley
April 13, 2020
The Great American Songbook Foundation has a dedicated team of docents, collections processors and Perfect Harmony volunteers who devote their time and talents to preserving and educating the Great American Songbook.
Each week we will be putting a spotlight on the people behind the scenes.
This week's highlight: Sue Ackley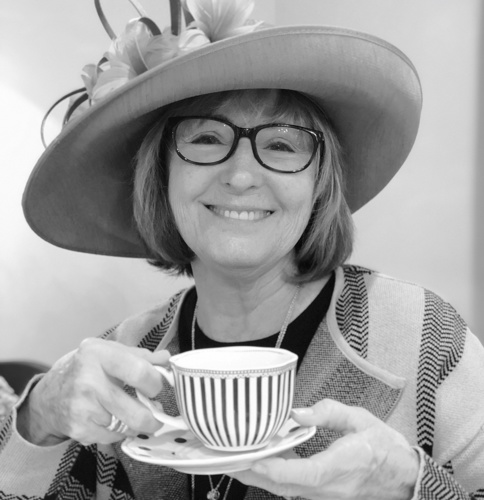 What brought you to the Songbook Foundation?
I'm a huge fan of Michael Feinstein and the work he does through the Foundation.
As I was already an usher at the Center for Performing Arts, becoming a docent at the Songbook Foundation seemed to be another way to surround myself with amazing people and wonderful music.
When did you start volunteering for GASF?
I've been a volunteer for a little over a year.
What do you enjoy most about volunteering for GASF?
I really enjoy writing the "Teaching Notes" blog because I learn something new with each post, I can be creative in my approach, and I play a part in helping teachers use the exhibit content in their classrooms.
Who are your favorite musical artists or composers?
I have a host of favorites but Diana Krall, the Beatles, and Barbara Streisand stand out. I've always loved Gershwin and John Williams, but I have to say that my son is a favorite composer of mine as well. He writes for artists, movies, TV, and commercials.
What are you watching, listening to or doing to keep yourself occupied in this time of social isolation?
During this crazy time of ours, I'm taking care of my 3-yr.-old granddaughter in Boston. My son is working from home and my daughter-in-law is a DVM and part of the emergency personnel working at a veterinary hospital.
What is your favorite program that GASF offers?
I think the GASF exhibits provide an important service to the community by sharing the rich music history of the Great American Songbook.
What is your favorite musical?
It's difficult to choose one, but Wicked comes out on top.
Where would you spend all of your time if you could?
Beam me up, Scotty! I would spend all of my time in Paris and Boston with my family.

What makes you happy?
My family is number one, but I also find joy in creative projects, baking, walking in the woods, gardening, reading books, delving more deeply into family genealogy, and listening to music.
What is the luckiest thing to happen to you?
The luckiest time in my life was when I met my husband. He's made my life so rich and beautiful for 47 years.
Thank you for all you do, Sue!
Tweet #share