GASF Docent Spotlight: Margie Draper
April 6, 2020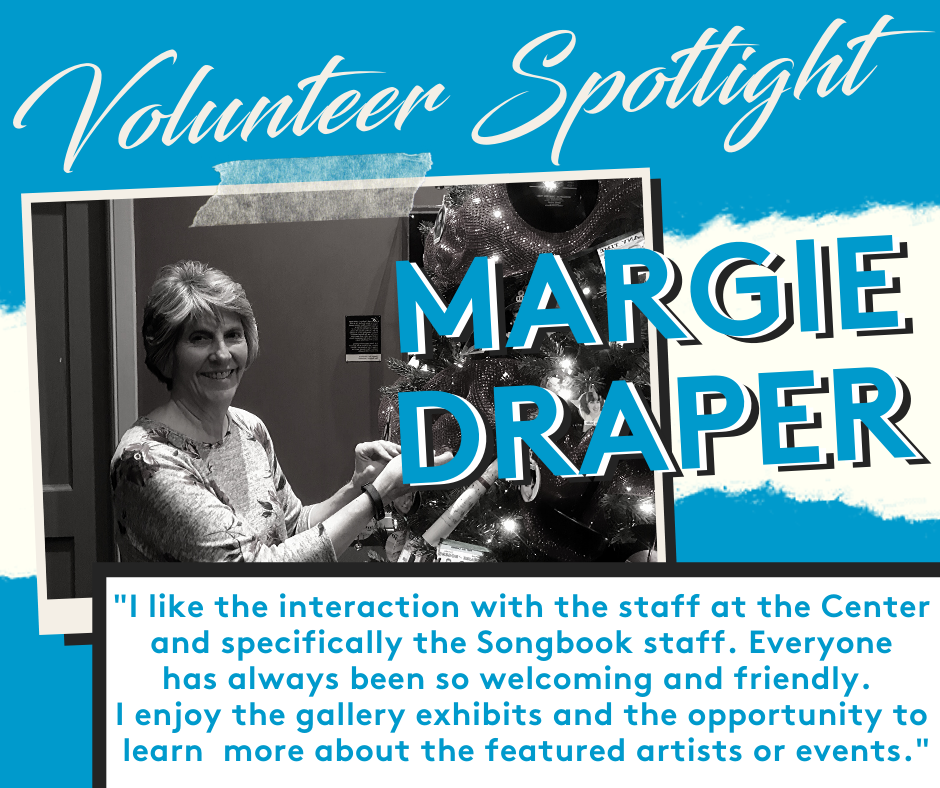 The Great American Songbook Foundation has a dedicated team of docents, collections processors and Perfect Harmony volunteers who devote their time and talents to preserving and educating the Great American Songbook.
Each week we will be putting a spotlight on the people behind the scenes.
This week's highlight: Margie Draper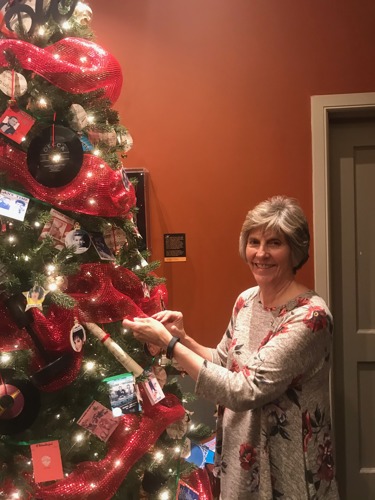 What brought you to the Songbook Foundation?
I have always loved the music of the Songbook and I saw that they were looking for volunteers.
When did you start volunteering for GASF?
I started February 2017.
What do you enjoy most about volunteering for GASF?
I like the interaction with the staff at the Center and specifically the Songbook staff.  Everyone has always been so welcoming and friendly. I enjoy the gallery exhibits and the opportunity to learn more about the featured artists or events.
Who are your favorite musical artists or composers?
Frank Sinatra, Barry Manilow, Ella Fitzgerald
What are you watching, listening to or doing to keep yourself occupied in this time of social isolation?
I've been watching old television crime shows and old movies on TCM.  It was fun to watchThe Music Man last week [for Songbook Movie Saturdays].
I have a lot of memorabilia and photos from my life that I am scanning and including in a life history.
What is your favorite program that GASF offers?
I am excited every summer for the Songbook Academy.  A friend and I attend all the free events, and it's nice to be invited to mingle with the students when the volunteers join them for lunch.
What is your favorite musical?
The Music Man, Into the Woods
Where would you spend all of your time if you could?
I am happy in my home (so many projects), but I enjoy traveling to visit my children who live in other parts of the country.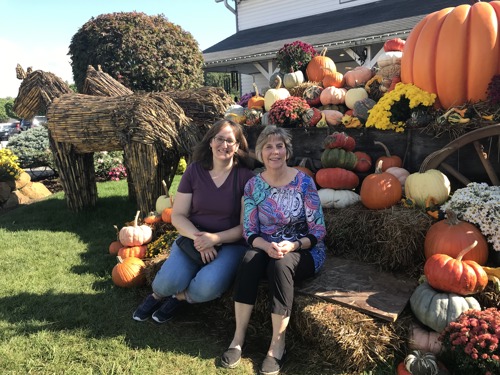 What makes you happy?
I have a husband, 5 children and 16 grandchildren.  I love hearing from them and keeping up our relationships.  The technology we have now is so great for this. We have had Zoom meetings with everyone in the family a couple of times in the last month.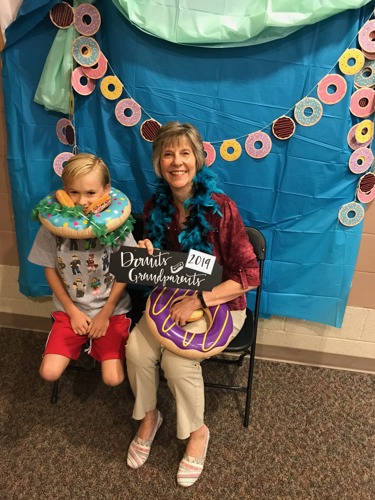 Thank you for all you do, Margie!
Tweet #share