Collections Highlight: White Christmas
December 1, 2022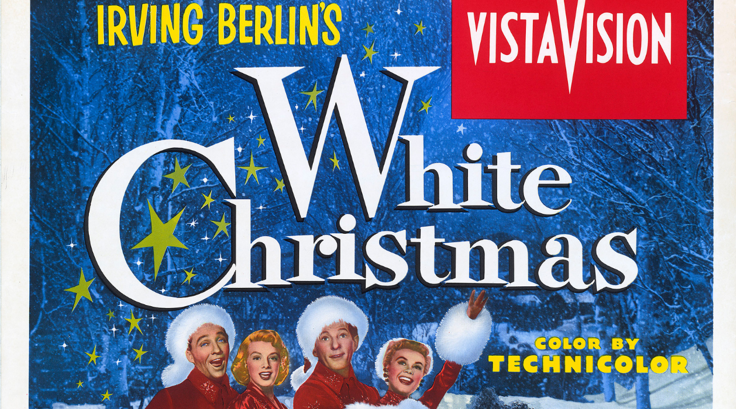 Irving Berlin's "White Christmas" is not only the most popular holiday song of all time, but holds the title of the best-selling single, with 50 million recordings sold. Berlin began writing "White Christmas" on January 8, 1942. That Monday morning he was in a hurry and shouted to his secretary, Helmy Kresa: "Grab your pen and take down this song. It's the best song I ever wrote. Hell, it's the best song anybody ever wrote."
According to an article in The Spectator by Mark Steyn, "White Christmas" owes much of its enduring popularity to World War II, specifically the attack on Pearl Harbor that led to US involvement, because the song took on a significance beyond the reaches of Hollywood: "Had America entered the war in Europe in 1939, 'White Christmas' might have been just a hit record from a so-so movie (Holiday Inn). Instead, 1942 was the American serviceman's first Christmas away, in the Pacific, under glorious sunny skies that only made home seem even more distant."
Audiences first heard Bing Crosby croon "White Christmas" on a 1941 episode of the Kraft Radio Music Hall radio program. The following year, it was featured in the film Holiday Inn, and the song became the centerpiece of the 1954 Paramount holiday classic White Christmas.
While Michael Feinstein was working for Ira Gershwin he met Gershwin's neighbor, Rosemary Clooney, who became a "surrogate mother" to him. Clooney (Betty Haynes in White Christmas) gifted two items to Michael Feinstein that he treasures.
At the end of the taping of White Christmas, Irving Berlin gave Rosemary a snowglobe with an inscription of the opening notes to "White Christmas."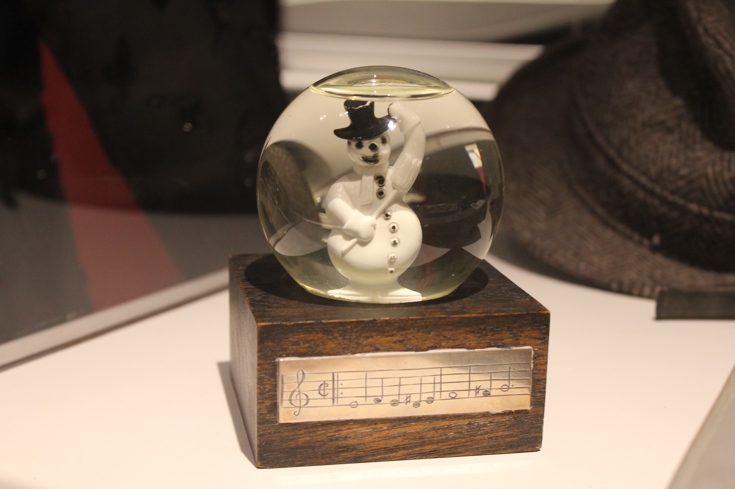 In 1993 Rosemary signed an original promotional poster for Michael. The message reads "For Michael - my love - on Christmas - 1993 - Rosemary."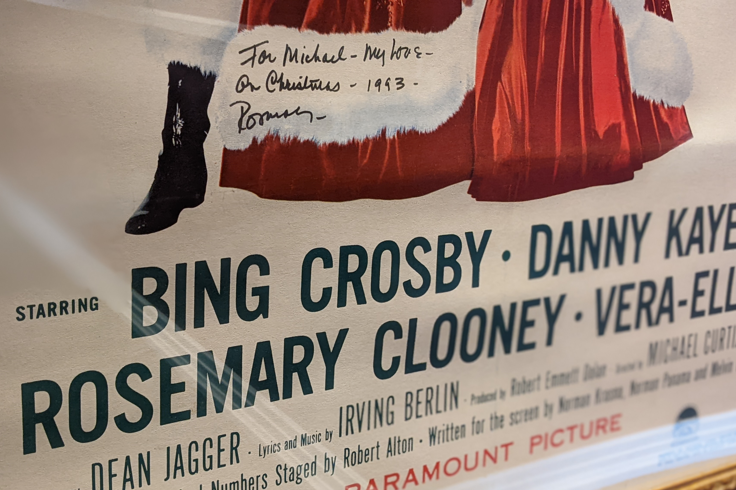 Songwriter Spotlight: Irving Berlin
Citations:
Arnold, Jeremy. "White Christmas." Turner Classic Movies, https://web.archive.org/web/20120203070157/http://www.tcm.com/this-month/article/148002%7C0/White-Christmas.html.
Staff, Billboard. "Why 'White Christmas' Struck a Chord in WWII: 'Hollywood Victory' Book Excerpt." Billboard, 1 Nov. 2021, https://www.billboard.com/music/music-news/hollywood-victory-book-white-christmas-9653278/.
Steyn, Mark. "How Bing Crosby Invented the Wonderful Genre of Christmas Pop." The Spectator, 23 Dec. 2017, https://www.spectator.co.uk/article/how-bing-crosby-invented-the-wonderful-genre-of-christmas-pop.