Collections Highlight: Steve Madrick
November 25, 2020
Executive Director, Chris Lewis, introducing the Songbook Foundation Collections Highlight series.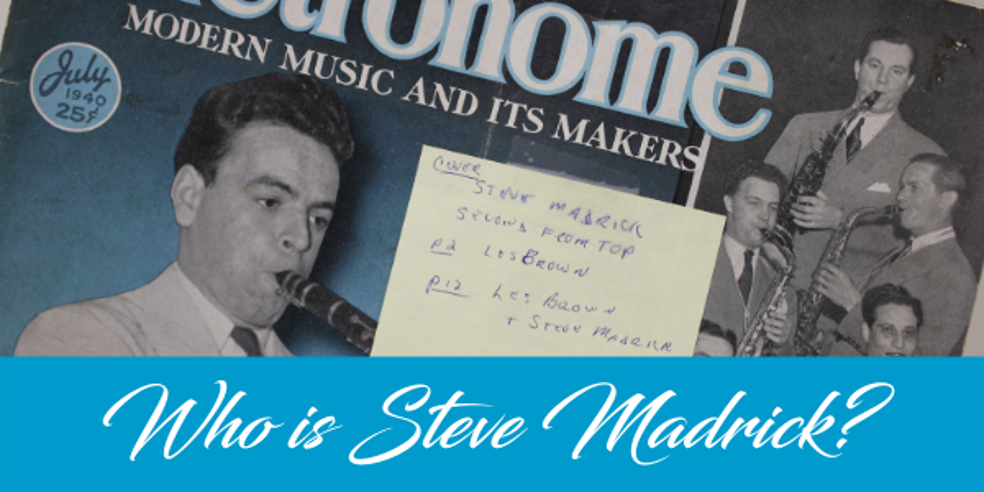 "A brilliant lead saxist."
―
George T. Simon (author of "The Big Bands")
Steve Madrick's name is a footnote to many giants of the Big Band era, yet his story is far from ordinary. When his daughter, Kimber, donated boxes filled with her father's most cherished possessions to the Great American Songbook Foundation in 2017, she was inspired to pen a letter to Doris Day telling her about discovering her father's 'treasures': 
"I knew my Dad to be a talented saxophone musician, and later audio engineer for the Today Show on TV, yet he was very humble and modest. I really didn't know how much of a fabulous career he shared with you, nor knew of the musical treasures he amassed during his early years of the Big Bands with you, Les Brown, Glenn Miller and others, until this year."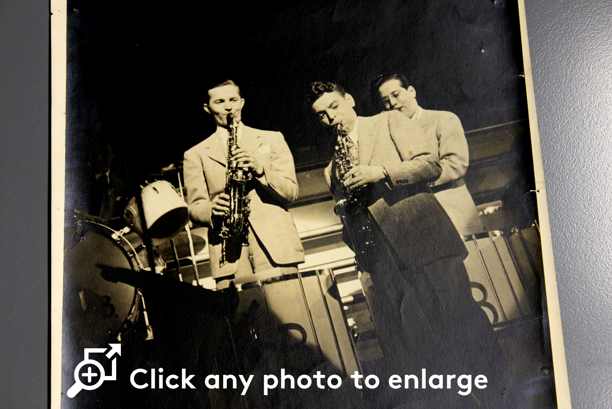 Steve Madrick (left) and Les Brown (right) play alto saxophones in the Les Brown Band
So, who was Steve Madrick? His obituary gives some clues to the 'humble' and 'modest' musician who contributed his talents to the height of Big Band music's popularity, and served his country when called to Glenn Miller's U.S. Army Air Corps Band. 
Steve Madrick was a saxophonist born on August 3, 1910 in Northampton, Massachusetts to Polish immigrants. He started his long musical career in the Boys' Club Band in New Britain, Connecticut. 
In 1937, he uprooted his life and moved to New York, where he played for Sonny Donham, Jack Benny, Isham Jones, Terry Brown, Skitch Henderson's Orchestra, and served as the lead alto sax player with Les Brown and His Band of Renown. In these musical groups, he accompanied popular vocalists like Frank Sinatra, Margaret Whiting, and Doris Day, whom he shared friendship and correspondence with throughout his life.
Madrick briefly left the Les Brown Band when he received his papers to join the United States Army Air Corps Band under the baton of Captain Glenn Miller. When he returned from his tour of duty, he took up his place in Les Brown's Band until the group disbanded in 1946.
In 1951, Steve adopted a new career as the chief audio engineer for NBC's Today Show with host Dave Garroway. Over his 21-year stint with the Today Show, Madrick worked with television personalities like Frank Blair, Hugh Downs and Barbara Walters.
Like all great adventures, there comes a point where the protagonist must rest from his travels. In 1973, Steve Madrick settled in Alfred, Maine with his wife, Zelda, and never stopped playing his beloved instrument, the saxophone.
"I decided to donate and send it all to the Great American Songbook Foundation...so that indeed it would not be forever lost."  ― Kimber Madrick Cross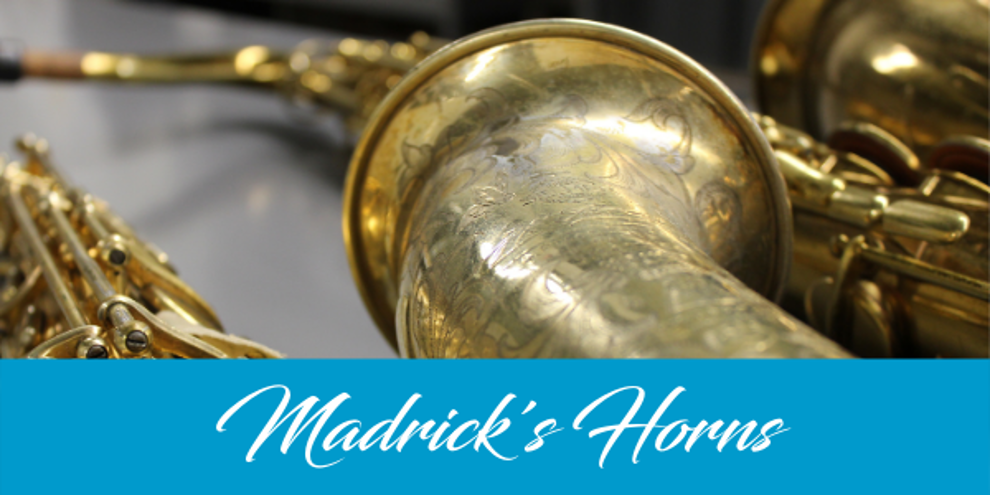 "Of course, there were also his beloved and timeworn horns ― the alto, soprano and bass saxophones, the clarinet and flute." ― Kimber Madrick Cross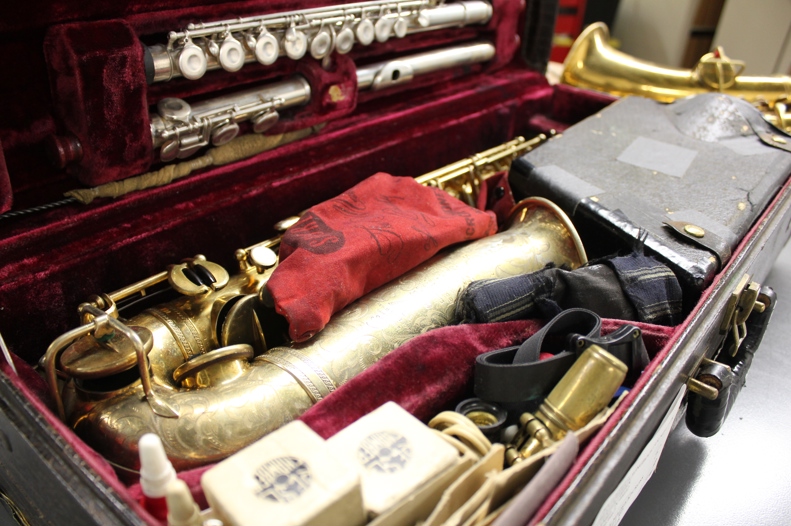 The photos here show two of the three Madrick saxophones in our collection. These beautiful instruments, manufactured by C.G. Conn and Henri Selmer, are housed in their cases. As we have no additional information about their model and year, we invite you to reach out to info@thesongbook.org if you have additional information.
alto saxophone, New Large Bore No. 17488, Manufactured between 1929-30
tenor saxophone, unknown model and year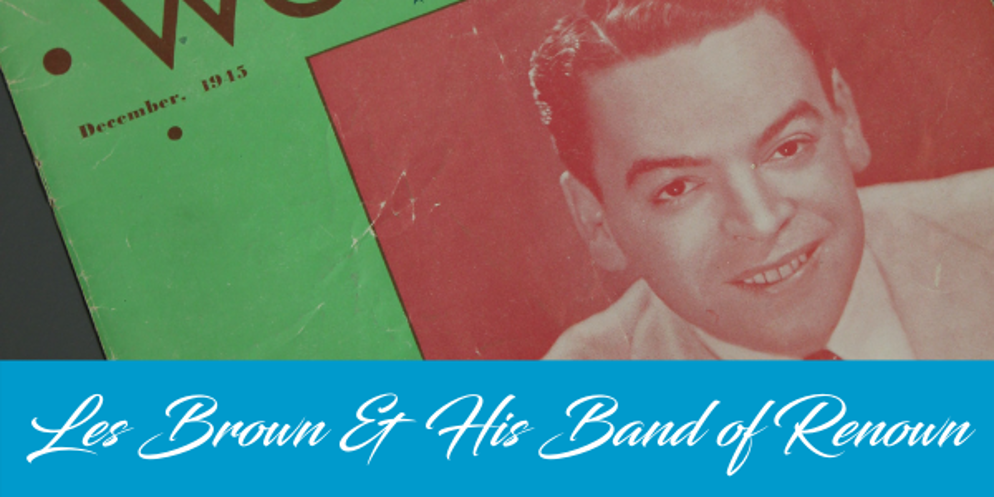 "It's difficult to find a better liked and more respected leader in the entire dance band business than Les Brown...Talk to some of the fellows in his band... 'This band's too fine and a guy couldn't be happier than when he's working with Les. He knows just what he wants, how to get it, and he treats you right.'" ― George T. Simon (Metronome, 1940)

Lester 'Les' Raymond Brown crossed paths with Steve Madrick in 1936 when they were both working as musicians in New York ― Madrick as a sax player and Brown as an arranger for Jimmy Dorsey and Isham Jones. In 1938, the two men formed a small band of twelve musicians for a gig for RCA Victor at the Hotel Madison in Manhattan. Needless to say, they were a hit and gained acclaim over the following years.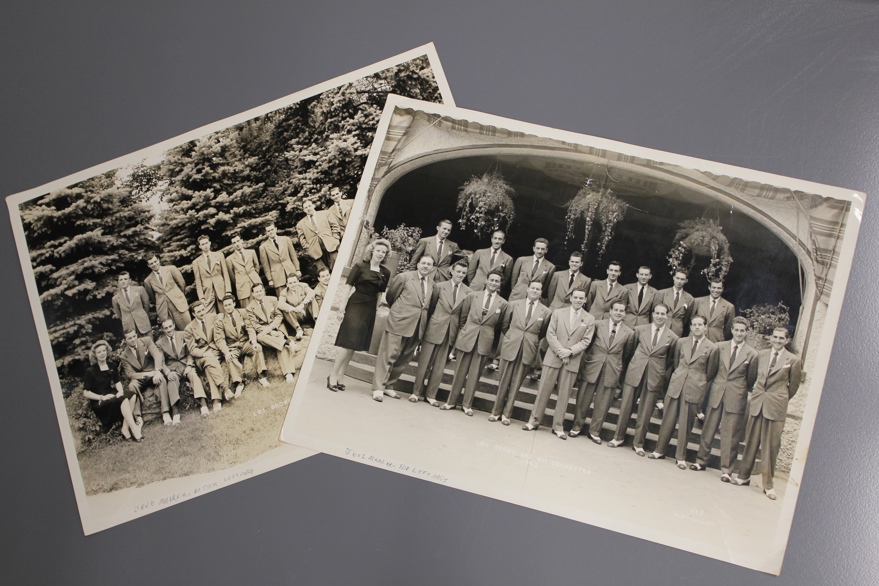 According to American jazz reviewer and historian Scott Yanow, Les Brown's early career and records:
...weren't the most ambitious in the world ― mostly covers of standards and other bands' hits, interspersed with an occasional Les Brown original ― but they sold well enough to keep the recording industry interested in them. In the late '30s, most of their sound was built on ensemble playing, and they displayed a rich, full tone that came off well, both in person and over the air as well as on record. 

Les Brown & His Band of Renown held their own in an era of popular big bands like Glenn Miller, Tommy Dorsey and Benny Goodman, and 'offered the public spirited renditions of the broad range of popular music from the American songbook.'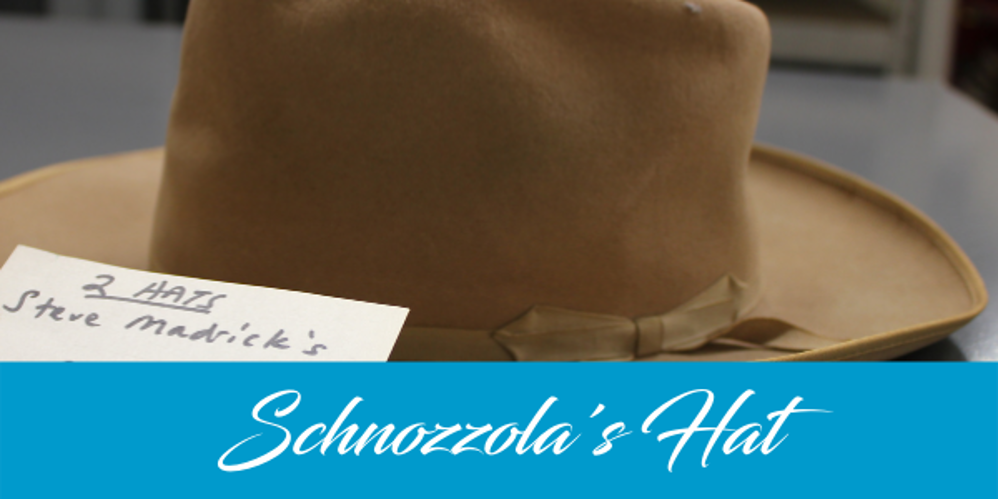 "There were trunk loads of memorabilia. I even found the iconic Durante hat that Jimmy Durante had given him." ― Kimber Madrick Cross
One of the more whimsical items in Steve Madrick's collection is a cocoa brown hat given to him by comedian Jimmy 'Schnozzola' Durante when Madrick performed with the Les Brown Band. Durante's six decade career included his popular television shows, "The Jimmy Durante Show, "The Four-Star Revue," and "The All-Star Revue"; a Broadway career; radio shows, "The Jimmy Durante Show" and "The Camel Comedy Caravan," which featured his closing line "Good night, Mrs. Calabash, wherever you are!" This line became as famous as 'his felt hat, cane, and his persistent malapropisms and mispronunciations.'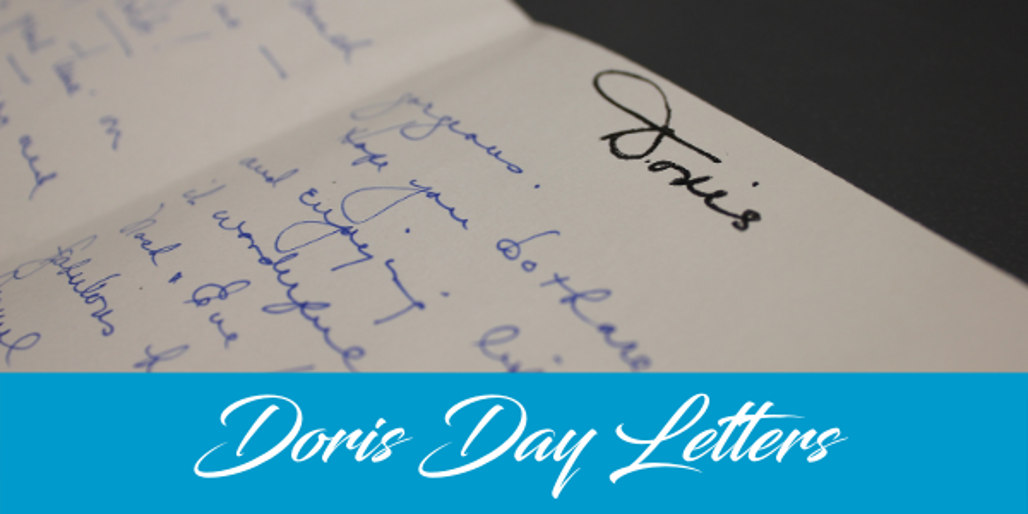 "He amassed a memory book, his red "Music Book" of newspaper clippings and professional photos of the bands he played in, with you singing and other famous singers....Dad spoke of how nice you are, and even shared some correspondence you so nicely wrote to him."
― Kimber Madrick Cross
In August of 1940, Les Brown & His Band altered their sound and image with the addition of vocal soloists to their line-ups. Brown's first vocalist was a young and attractive seventeen-year-old named Doris Day, whose talent and star power was apparent. Her debut with Les Brown lasted less than a year and she recorded a few singles with the band during this period. Les Brown recalls working with Day:
"I remember the first one was a thing called 'Beau Night in Hotchkiss Corner." What was she like? Very easy to work with - never a problem." 
By 1940, Doris Day had fallen in love, married, and moved on from Les Brown and His Band. Three years later Les Brown called Doris and asked her to work with him again. Ironically, because Steve Madrick was called to join the war effort in 1943 he was replaced by George Weidler, who became Doris Day's second husband. Madrick also missed recording one of Les Brown's greatest hits. In 1944, they recorded one of the most endearing and enduring hits of World War II, "Sentimental Journey," which became Brown and Day's signature tune. 
Steve Madrick and Doris Day remained friends, and sent birthday letters, Christmas cards and postcards throughout their lives.
"The happiest times in my life were the days when I was traveling with Les and his band. I loved Les very much." ― Doris Day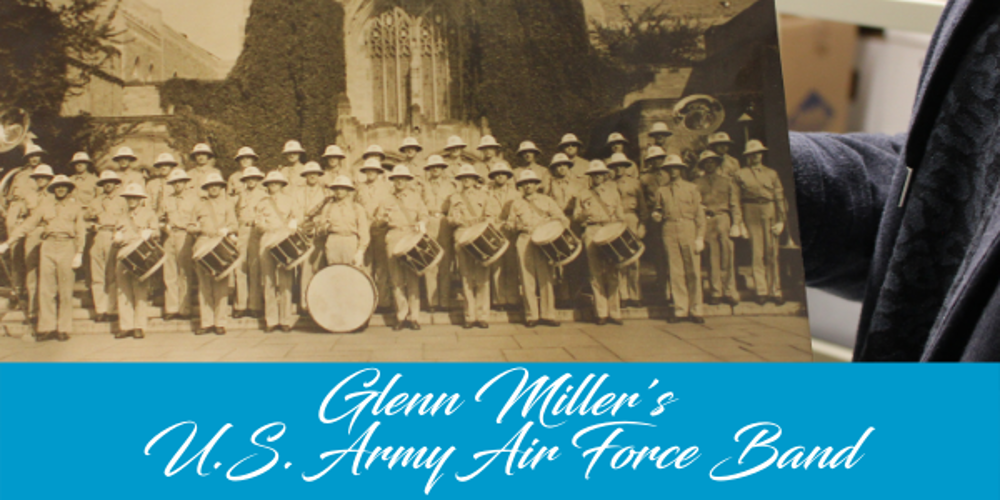 "I now have spent months going through his treasured collection of original 78 and 33RPM Capitol Records with the Les Brown Band and Glenn Miller Army Band, which he meticulously copied to Reel-to-Reel tapes, and then to cassettes, and then to CD's." ― Kimber Madrick Cross
When the United States entered World War II at the end 1941, Big Band music was at its height of popularity. The Glenn Miller Orchestra was one of the giants of this era, but Miller dismantled his beloved orchestra to join the war in 1942. Miller's music became synonymous with the sound of the era, with hits like "In the Mood" or "Moonlight Serenade" used as an aural backdrop in movies and museums.
In 1943, Steve Madrick briefly left the Les Brown Band when he was drafted into the armed forces, and was recruited by Cpt. Glenn Miller for his U.S. Army Air Corps Band.
By this time, Glenn Miller was stationed in New York City and was assigned to Yale University to set up a radio production unit and concert orchestra.They toured the US, and contributed to Office of War Information recordings with "Uncle Sam Presents," "Music from America," and "I Sustain Wings." According to the WWII Museum, the latter was, "a program of music and sketches detailing Army Air Forces units, job specialties, and more in hopes of obtaining recruits."
"He kept his sheet music...he even hand wrote and saved his band itinerary schedules for a few years." ― Kimber Madrick Cross
"The foundation will preserve and archive these items, and display some of them. Eventually Dad's treasured items may even be available on the Foundation's on-line archive for any user to research."
― Kimber Madrick Cross
_________________________________________________________________________
Help continue to preserve the treasured materials and collections housed in the Songbook Archives by making a gift at TheSongbook.org/donate or contacting Jo Garcia (Individual Giving Officer) at jgarcia@thesongbook.org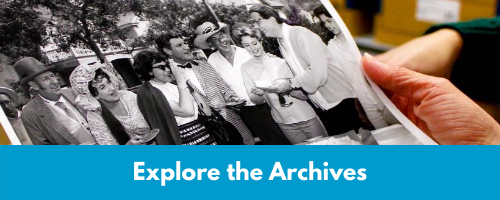 Sources:
Bret, David. Doris Day: a Reluctant Star. JR, 2009. 
"Jimmy Durante." Encyclopædia Britannica, Encyclopædia Britannica, Inc., www.britannica.com/biography/Jimmy-Durante. 
Madrick Cross, Kimber. "Letter to Doris Day." Received by Doris Day, 8 Oct. 2017. 
Martin, Kali. "Major Glenn Miller, US Army Air Forces: The National WWII Museum: New Orleans." The National WWII Museum | New Orleans, The National World War II Museum, 9 Dec. 2019, www.nationalww2museum.org/war/articles/major-glenn-miller-us-army-air-forces. 
Simon, George T. The Big Bands. United States: Schirmer Trade Books, 2012.
"Stephen A. Madrick." The Sanford News, 19 Dec. 1995, p. 10. 
Thurber, Jon. "From the Archives: Les Brown; With Band, He Defined an Era." Los Angeles Times, Los Angeles Times, 6 Jan. 2001, www.latimes.com/local/obituaries/archives/la-me-les-brown-20010106-story.html. 
Yanow, Scott. "Les Brown: Biography & History." AllMusic, www.allmusic.com/artist/les-brown-mn0000511773/biography.