Advice from an Alum: Book & Repertoire!
October 25, 2019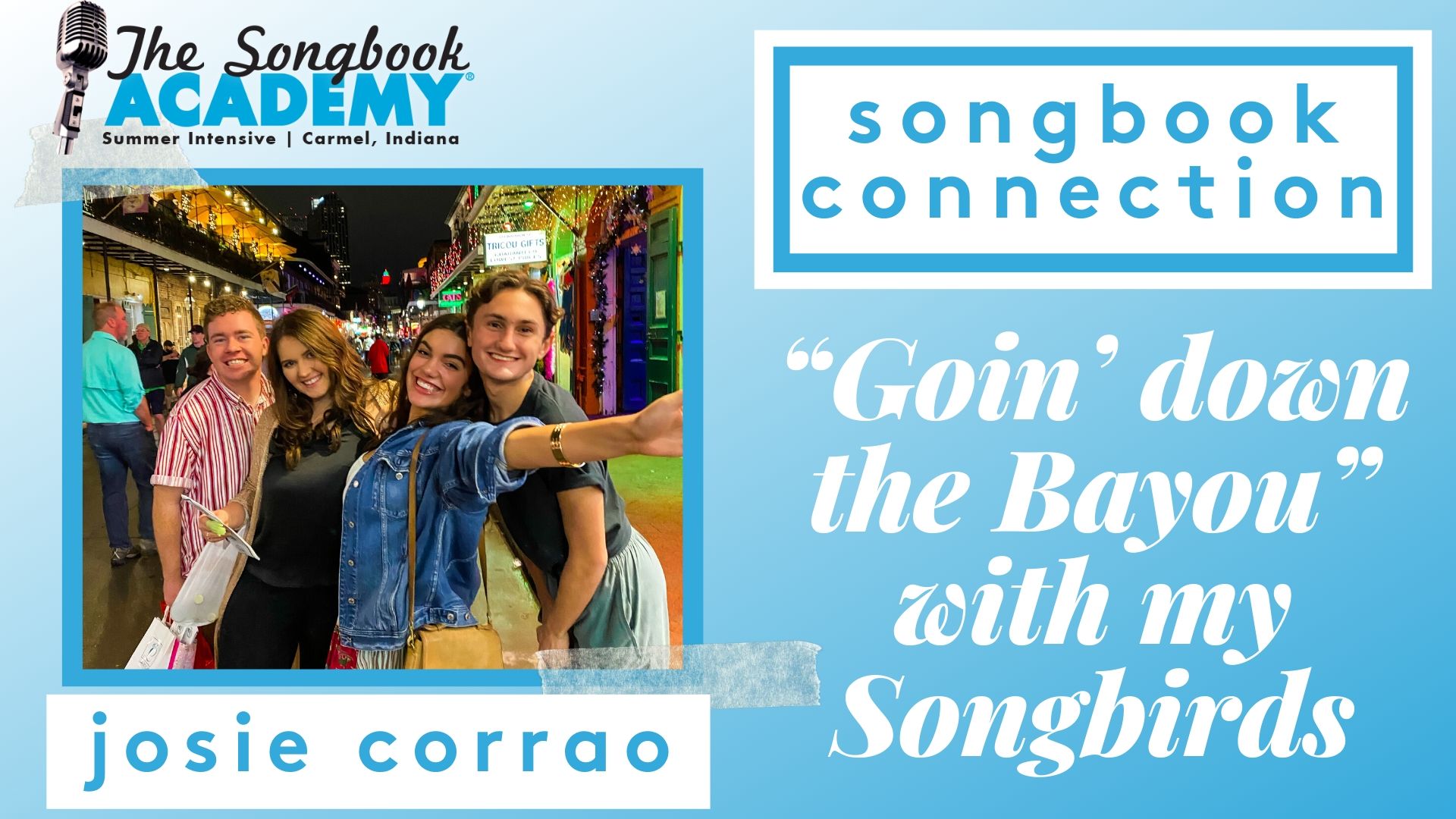 Written by Songbook Academy 2017-'18 alum, Lucy Breedlove.  Lucy hails from Vienna, Virginia and recently graduated from James Madison High School.  Lucy will be attending Otterbein University this fall to pursue a BFA in Musical Theatre.
Want to read "Step 1: Choosing Schools" first?  Click here.  
What about "Step 2: Academic Applications"?  Click here.
What about "Step 3: College Pre-Screens"?  Click here.
What about "Step 4: Scheduling your College Auditions"?  Click here.
What about "Step 5: Unifieds"? Click here.
Step 6: Book and Repertoire!
Always be prepared for more than you think. I had six songs and five monologues, and I ended up performing all of my songs and four of my monologues during the season. It's completely different for everyone, but better to be safe than sorry. Otherwise, same as selecting material for your pre-screens, choose pieces that you genuinely enjoy performing because they can tell when you don't.
Be sure to show them who you are as if you were presenting a business proposal of how you'll work in the real world, because that's essentially what a college audition is. There's so much of this process that lies outside of our control, so control what you can and present the most put together version of yourself.
Make a table of contents (!), cleanly mark your music with tempos and dynamics (and any other notes), and have multiple of each "category" of song (classical  ballad, classical uptempo, contemporary ballad, contemporary uptempo, pop/rock, jazz... anything else that you feel completes your package as a performer!).  With that said, only add songs to your book that are performance ready. They WILL flip through and ask you to sing whatever else they choose if they want to see something specific.  If you have it in your book, the auditor will expect that piece to be polished and memorized. Organization and preparation is KEY for your book, because even if the auditors don't see it, your accompanist will. It had a big effect on how I performed in the audition room, and I know many of my peers felt the same way. Spend lots of time making your book solid... you won't regret it.
Feeling a little lost as you look at the stack of sheet music, binder and hole-punch sitting in front of you?  Don't worry! We found a great article on Backstage.com about how to mark your music and set yourself up for success as you interact with an accompanist.  Click the button below to read.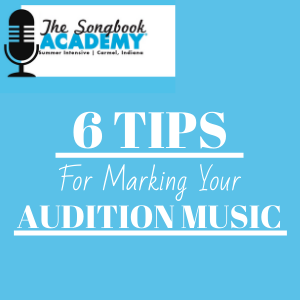 Check back next week for some helpful tips on The BIG Audition Day!