1952: Why Try to Change Sinatra Now
March 23, 2022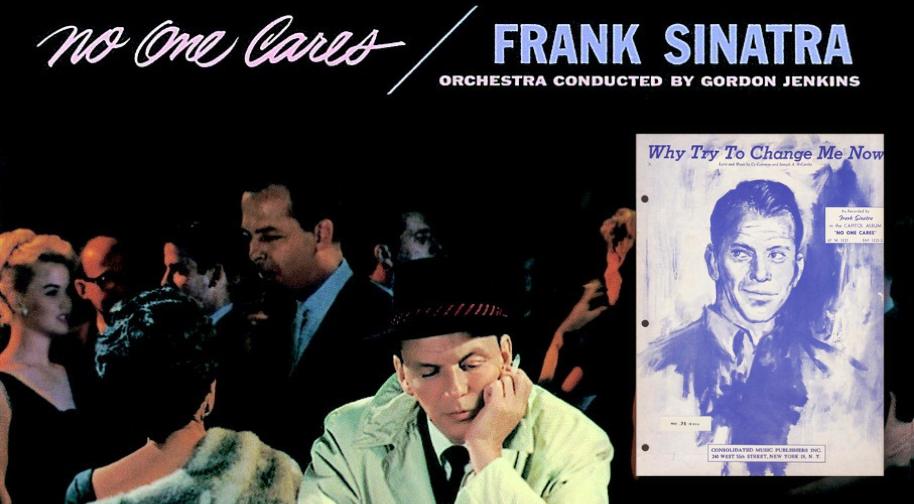 Writer Raj Tawney on his favorite song
Long before the concept of nonconformity became fashionable in American music and pop culture, songwriters Cy Coleman and Joseph Allan McCarthy wrote a ballad in 1952 that would become a standard in the Great American Songbook, as well as an examination of the human condition. "Why Try to Change Me Now" is not as well known today, or even yesterday, but since its initial recording by Frank Sinatra for Columbia Records seventy years ago, its lyrical imagery backed by a moody, angsty composition has gone on to capture the minds and imaginations of listeners and musicians alike. At its basic core, "a moving piece of self-analysis," music critic and author Will Friedwald once wrote. Perhaps even biographical for Sinatra at the time.
Cy Coleman performing "Why Try to Change Me Now" in the 1950s
In recent years, covers have been recorded in by the likes of Bob Dylan and Fiona Apple who each add their own soulful phrasing and inflections on melancholy lines such as "I'm sentimental so I walk in the rain / I've got some habits even I can't explain" and "Why can't I be more conventional / People talk and they stare, so I try" Given the highly analyzed yet elusive lives of both Dylan and Apple, it's no wonder this particular track was recorded by both artists who each share their personal somberness inside of a song written for bygone era –– a testament to the songwriters' art which is the ability to transcend generations.
During the 1950s, jazz, swing and other orchestral genres were slowly beginning to weaken due to the rise of rhythm and blues, rock 'n' roll and folk, respectively. Though not a hit by any means, "Why Try to Change Me Now" stood out on its own as a piece of psychoanalysis, a movement that was just beginning to take shape in the American landscape, where citizens were questioning their own idiocracies and peculiarities, including Sinatra himself.
Maybe that's why Coleman and McCarthy wrote the song specifically for Sinatra in '52, as the country's first pop music star was suffering emotionally through an all-time low in his career as an entertainment as well as his own life. Sinatra was nearing the end of his days at Columbia Records, due to low record sales and bad press, which included wildly outrageous headlines about his torrid love affair turned volatile marriage to Ava Gardner, as well as a smear campaign, led by muckraking journalist Lee Mortimer, accusing the singer of underworld connections. Frank Sinatra was about to sink even deeper as he'd go on to lose his picture contract with MGM, most of his money, Gardner to an affair with Spanish bullfighter Luis Miguel Dominguín, and most of his friends. Simply put, he was in a rut, and for the man who couldn't get his act together, his first rendition of "Why Try to Change Me Now"––which served as a B-Side to "Birth of the Blues''––had an authentic sadness that could only be achieved by a person who'd truly lived the words that were being sung. Ironically, it would be his final recording for Columbia.
Torch and downhearted songs would become an integral part of Sinatra's body of work and musical legacy, even after his career was resurrected in the mid-50s and he began producing hit records again––first for Capitol, then venturing out on his own Reprise label in the 1960s. Concept albums, including In the Wee Small Hours (1955), Only The Lonely (1958), Where Are You? (1957), No One Cares (1957), featuring a new recording of "Why Try to Change Me Now?", and Point of No Return (1962) felt more like private journal entries than they did commercial products but that was part of Sinatra's mystique, as with any artist who conveys candor through their work. 
Though I was only 11 years-old when Frank Sinatra died, his '52 and '57 versions, as well as a radio recording recently released, remain my favorite song of his. Whether I'm driving on a desolate, single-lane road in the late night hours or sitting alone in my apartment and sipping on a glass of neat bourbon, I listen to Frank as if he's singing directly to me and for my ears only. Through him, I can feel, relate, and carry on the torch that still burns in the souls of each of us.
_________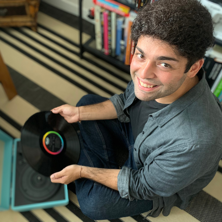 Raj Tawney writes about people, culture, history and life through his multiracial American perspective. He's just completed a book based on his own identity. Contributions include The Village Voice, Billboard, Smithsonian and many others. Find him at rajtawney.com.