Songbook Foundation partners with Story Cottage
1/11/2023 12AM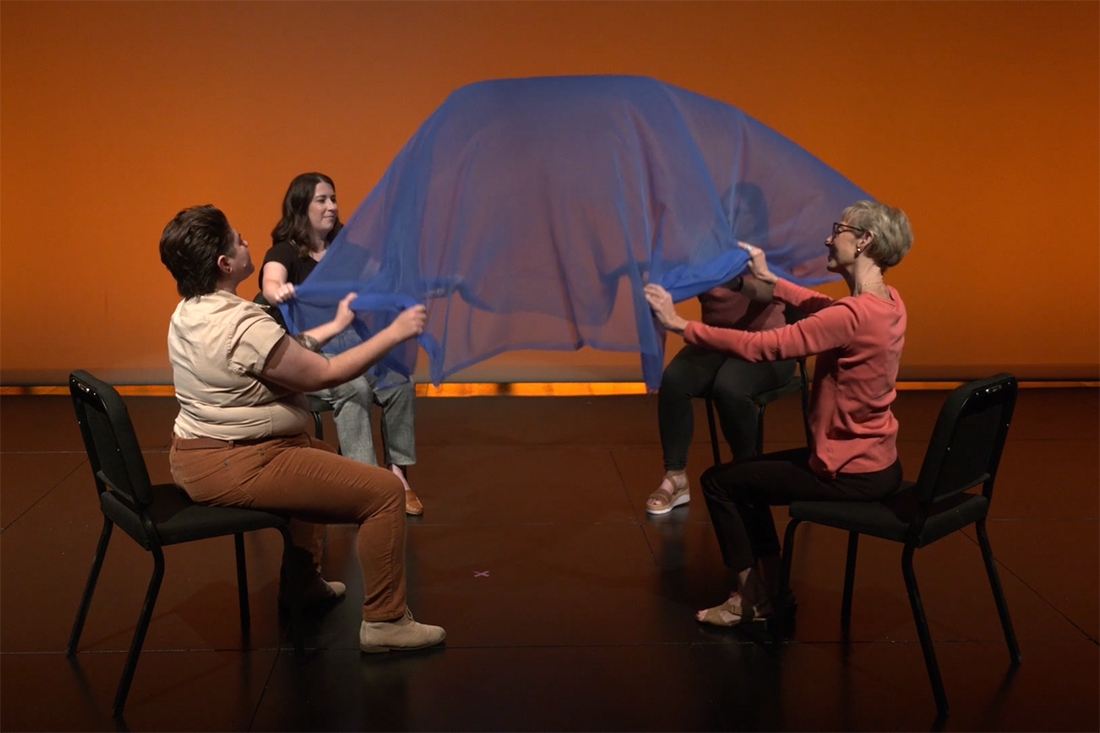 During a video shoot, Great American Songbook Foundation staff and volunteers demonstrate a Perfect Harmony relaxation activity using a canopy scarf to the tune of the standard "Autumn Leaves."
New agreement supports Perfect Harmony music program for seniors
CARMEL, Ind. – To advance one of its signature community outreach programs, the Great American Songbook Foundation has begun a partnership with Story Cottage, a new memory-care housing option from Senior Home Companions.
The partnership supports Perfect Harmony, a music resource for older adults developed by the Songbook Foundation in consultation with a board-certified music therapist. Recognizing the power of music to enhance quality of life for seniors – particularly those living with dementia – Perfect Harmony helps caregivers identify generationally appropriate music and activities to engage their clients or loved ones in shared musical experiences.
For many older adults today, the music of choice comes from the Great American Songbook, the popular songs, jazz standards, and Broadway and Hollywood favorites of the 20th century that have stood the test of time. Each month, the Perfect Harmony program provides a themed online package of video resources and music activities suitable for individual and group settings, in the tradition of families and friends gathering around a piano and experiencing music together.
"A growing number of family caregivers and eldercare professionals are drawing on these resources as they see the unique power of music to connect us with our memories and with the people around us," said Christopher Lewis, Executive Director of the Songbook Foundation. "We're grateful to Story Cottage and Senior Home Companions for recognizing the value of the Perfect Harmony program."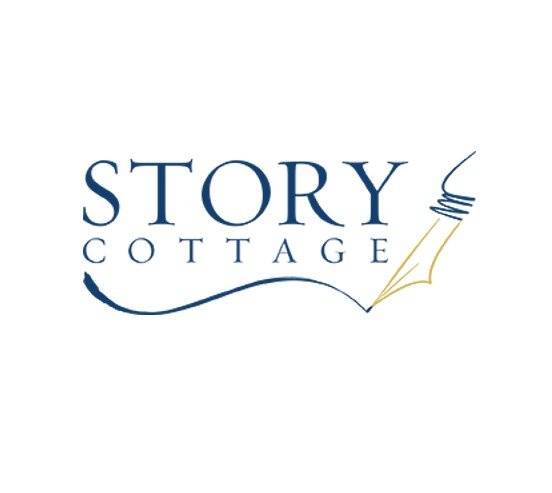 Story Cottage, an innovative concept launched in 2019, provides a private, small-group residential setting for older adults living with memory loss. Constructed much like custom homes, the cottages in Carmel and Indianapolis offer premium safety features and a low patient-to-caregiver ratio.
Diane Kohan, Executive Director of Story Cottage, has seen firsthand the positive impact that music can have in memory-care settings.
"The Songbook provides us with enriching, timeless music for our residents to enjoy," Kohan said. "Music can inspire dance and movement in an individual with Alzheimer's, providing exercise while soothing agitation. Even in late stages of dementia they may be able to still tap to the beat of their favorite childhood song."
Kirstin Comment, Marketing Coordinator for Senior Home Companions, said the Songbook Foundation's broader mission – which includes maintaining a vast Library & Archives dedicated to the music's creators and performers – added to the appeal of the relationship.
"We chose to partner with the Great American Songbook Foundation because we believe in the mission of preserving music and all of its history for generations to come," she said.
About the Great American Songbook Foundation
The mission of the Great American Songbook Foundation, founded in 2007 by five-time Grammy® Award nominee Michael Feinstein, is to inspire and educate by celebrating the timeless standards of pop, jazz, Broadway and Hollywood. Headquartered at the Center for the Performing Arts in Carmel, Indiana, the Foundation advances this rich legacy by curating physical artifacts of its creators, performers and publishers; operating a multimedia exhibit gallery; overseeing the Songbook Hall of Fame; offering programs for the public and research opportunities for scholars and artists; and providing educational opportunities for student musicians, including the annual Songbook Academy® summer intensive. The Foundation is a Cultural Affiliate of the Los Angeles-based Grammy Museum®. More information is available at TheSongbook.org.