Great American Songbook Foundation
Songbook Academy Showcase 2023
The Palladium
//
Thursday, Jul 20, 2pm ET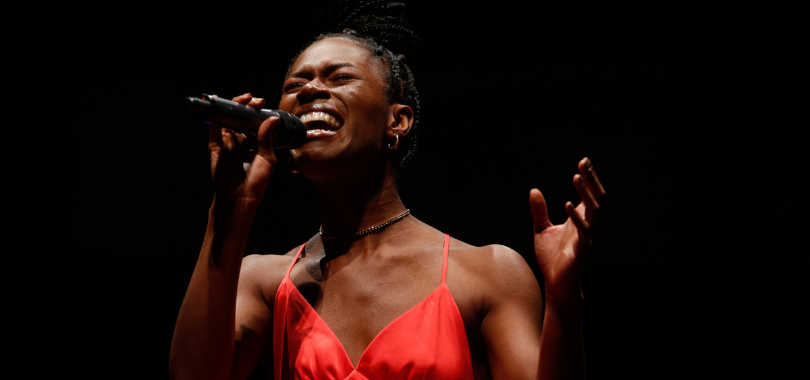 Event Details
Thu Jul 20 - 2pm ET
The annual Songbook Academy® summer intensive is the nation's leading youth music program focused on the timeless standards of jazz, pop, Broadway and Hollywood. Now in its 14th year, the Songbook Academy is the flagship education initiative of the Great American Songbook Foundation. Each year 40 top high school vocalists are selected from hundreds of applicants to experience a life-changing week of classes, workshops and performances under the guidance of arts and entertainment professionals and leading university educators.
In this free performance open to the public, all 40 of the 2023 finalists will perform one song on the Palladium stage. This year's showcase will take place before a live audience and also will be streamed for national audiences.
Tickets:
General seating on-site tickets and livestream registration are pay-what-you-can with no minimum price.
For this event, any amount you choose to contribute will help to sustain the Songbook Academy for generations to come. 
Beginning May 23, tickets for this event can be reserved online or by calling (317) 843-3800. Tickets may also be obtained in person at the Fifth Third Bank Box Office, 1 Carter Green, Carmel.  
This year's Songbook Academy finalists are:
Natalie Barker, Shreveport, Louisiana
Sophia Beers, Glendale, California
Maddie Begin, Wellington, Florida
Elizabeth Buening, Indianapolis, Indiana
Madeleine Burnett-Caballero*, Taylor, Alabama
Emily Chavez, Los Angeles, California
Elle Cohen, Exeter, New Hampshire
Stella Cushing*, Mill Valley, California
Jane Delahoussaye, Sugar Land, Texas
Eve Hodges, Zionsville, Indiana
Emma Hornbecker, Lebanon, Indiana
Emma Hudson, Ann Arbor, Michigan
Seth Jacobsen*, Carmel, Indiana
Ananya Kaushal*, Newtown Square, Pennsylvania
Edin Kebede*, New Albany, Ohio
Grace Kiamie*, Pelham Manor, New York
Alexander Kim*, Laguna Niguel, California
Elana Kirwan, Reston, Virginia
Ava Lee, Avon, Indiana
Jackson Manning, Doylestown, Pennsylvania
Dean Marino, Sugar Land, Texas
Alvina Mastakar, Terre Haute, Indiana
Clara Grace McGough, Bethel Park, Pennsylvania
Hawkins Meek*, Los Angeles, California
Sophia Parigi, Gretna, Louisiana
Ella Patras, Furlong, Pennsylvania
Jordan Pecar, Carmel, Indiana
Amanda Phifer, Lansdale, Pennsylvania
Luke Pirruccello, Los Angeles, California
Craig Reynolds, Lebanon, Indiana
Emerson Riley, Burbank, California
William Daniel Russell, Westwood, Massachusetts
Lily Schloss, North Liberty, Iowa
Trevor Schonman, River Forest, Illinois
Vivienne Smith, Indianapolis, Indiana
Tyler Steffen, Madisonville, Louisiana
J'lan Stewart, Kokomo, Indiana
Abigayle Kate Gatton Stokes, Lexington, Kentucky
Cooper Trigg*, Monrovia, Indiana
Sophia Yen*, Burr Ridge, Illinois
*designates alumni
Special thanks:
The Songbook Academy receives generous support from the City of Carmel and the Ella Fitzgerald Charitable Foundation Mentor Champions, who support the involvement of a national faculty of music directors and professional vocal coaches.
---