Great American Songbook Foundation
Evening Exhibit Gallery Hours
Other
//
Mar 17 - Jul 22 ET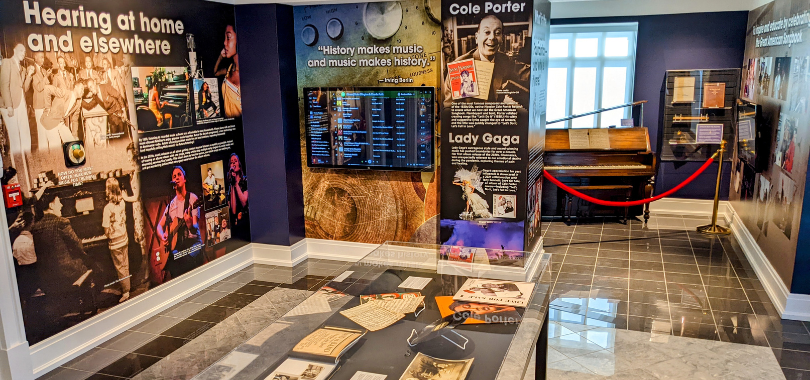 Event Details
Hours vary based on event
Tweet #share
Unable to visit the Songbook Exhibit Gallery during our regular weekday schedule? Join us for evening hours prior to select Center Presents events.
Currently on display:

Please note: For evening hours only, visitors must have tickets to the appropriate Center Presents event to enter The Palladium. Alternatively, our weekday hours offer free attendance.
Plan your visit:
The Songbook Exhibit Gallery (located on the Gallery (G) level of the Palladium on the west side of the building) will be open one hour prior to the start time of the following Center Presents events*:
March 17, 2023 - The Oak Ridge Boys: Front Porch Singin' Tour
March 26, 2023 - Jonathan Butler
April 14, 2023 - Chelsea Handler: Little Big B*tch
April 21, 2023 - The Four Phantoms in Concert
April 23, 2023 - Graham Nash: Sixty Years of Songs and Stories
April 26, 2023 - The Wallflowers
April 29, 2023 - Get Happy: Michael Feinstein celebrates the Judy Garland Centennial
May 11, 2023 - Ruben Studdard and Clay Aiken: Twenty | The Tour
May 16, 2023 - An Evening with Natalie Merchant: Keep Your Courage Tour
July 22, 2023 - Songbook Academy in Concert (coming soon!)
*Always subject to change. When attending a Center Presents event, ushers and house managers will be able to confirm whether the Songbook Exhibit Gallery is open for the evening.
Visit our friends at The Center for the Performing Arts to explore the full Center Presents season and purchase tickets for select events.
---