Teaching Notes - Camelot
February 12, 2020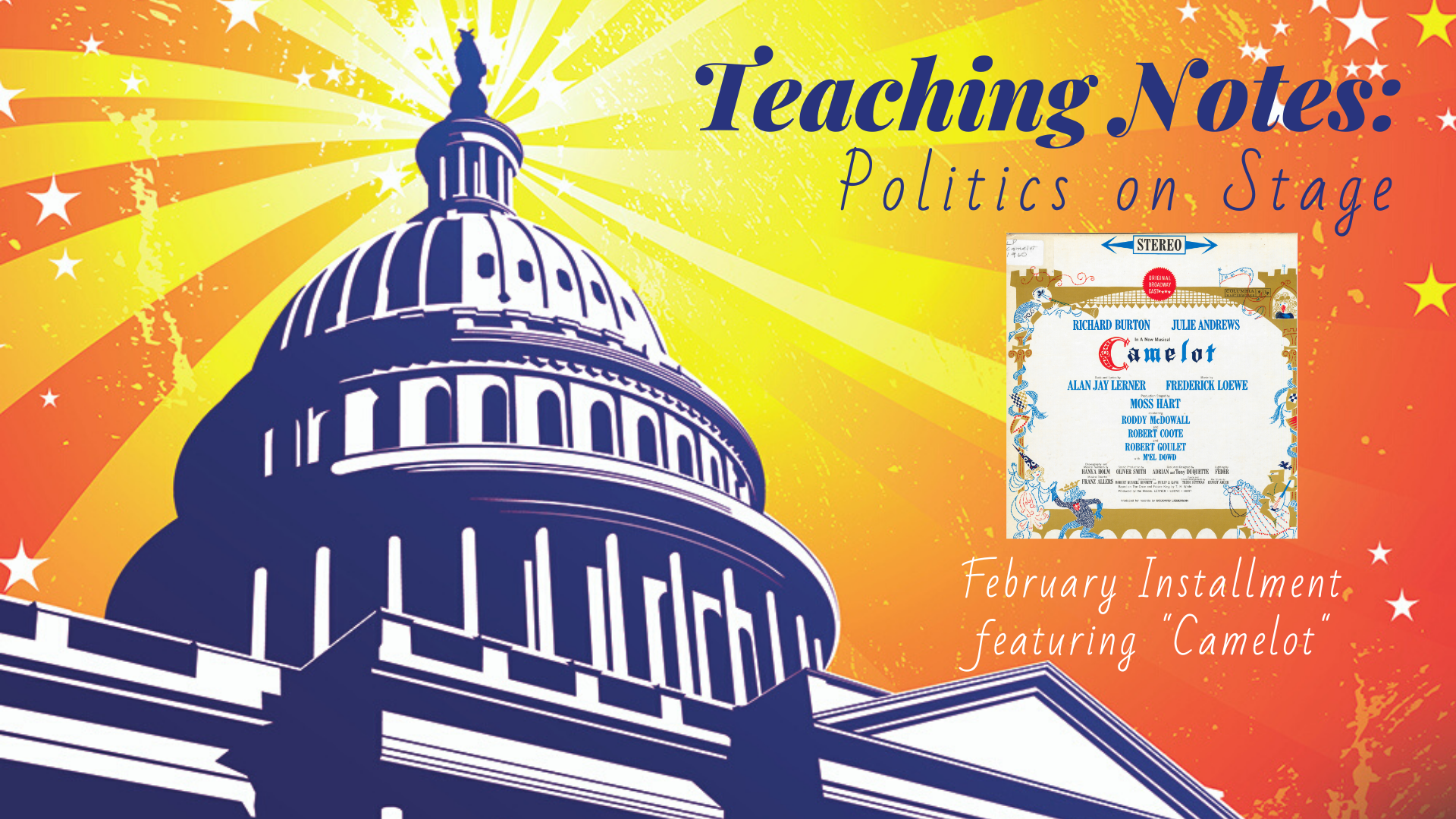 Welcome to Teaching Notes - a blog series written by a teacher to help other teachers #TeachtheSongbook.
 
 A Note from the Author: I can't imagine life without music. When tunes float by, memories flood in. My foot starts tapping, fingers start snapping, and I get caught up in the emotion of the song.  For 28 years, music was always a key component in my classroom. It never failed to grab the attention of my students and made past cultures come alive with connections to daily life.
I'm excited to open up a discussion about the new Songbook exhibit, Of Thee I sing Politics on Stage. It's a storytelling device where cultural values are seen in the context of music. Including musical theater in your classroom has never been easier. Join me in this forum where you can share your lesson plans and get ideas from others. It's your point of access for creative ways to engage your students through music. Tell me what works and what's missing. Let's start a conversation and get those toes tapping.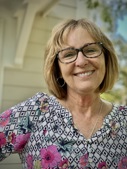 Sue Ackley
Contact me at: info@thesongbook.org
This Month's Teaching Notes:
"Don't let it be forgot, that once there was a spot, for one brief, shining moment that was known as Camelot."  Camelot and Kennedy. How did the adventures of a Medieval king become synonymous with an American president in the 60's? Find out the fascinating story behind the legend.

 Images from the Songbook Foundation's current exhibit installation titled, Of Thee I Sing: Politics on Stage.  Learn more here. 
What's it all about?
An idealistic young King Arthur hopes to create a kingdom built on honor and dignity, embodied by his Knights of The Round Table.  His Ideals, however, are tested when his lovely queen, Guenevere, falls in love with the young Knight, Lancelot, and the fate of the kingdom hangs in the balance. Read full summary here.
What was going on in U.S. politics in 1960?
Dwight D. Eisenhower was in the final year of his presidency in the midst of the Space Race, Cold War, and anti-nuclear protests. John Fitzgerald Kennedy became the newly elected president when the struggle for civil rights, Vietnam War, and the race to the moon were front and center. Kennedy's "New Frontier" was the hope for the future.
What topics are covered in the musical?
Code of Chivalry

Feudalism

Prowess

Courtesy

Honor

Glory

Loyalty

Courtly love
Start a discussion:
What does Camelot tell us about the position of women in 5th century Britain?

How does the Code of Chivalry of the Knights of the Round Table compare to modern day ethics?

What effect did the reference to Camelot have on the legacy of President Kennedy?

How is the romantic spirit in Camelot reflected in the presidency of John F. Kennedy?
What's been said about the musical?
Everyone has an opinion.  Here are a few of the responses I found that represent a wide range of perspectives considering the original production, contemporary revivals and everything in between.
Useful Lesson Plans and Ideas
Where can I find out more?
Richard Burton singing "Camelot" in 1978
 
Camelot 1982 Act II
  
Camelot 1982 Act III
Up next month: 1600 Pennsylvania Avenue
What does a musical disaster and a smash hit have in common when they're worlds apart?
Happy Teaching! Please share your success in the classroom with us by posting about your lesson plan using the hashtag #TeachtheSongbook and tagging us @songbookfoundation.
Keep an eye out for our other installments coming soon...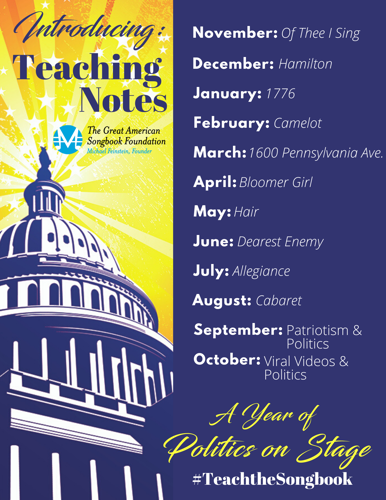 Tweet #share