Teaching Notes - 1600 Pennsylvania Avenue and My Dearest Enemy
March 25, 2020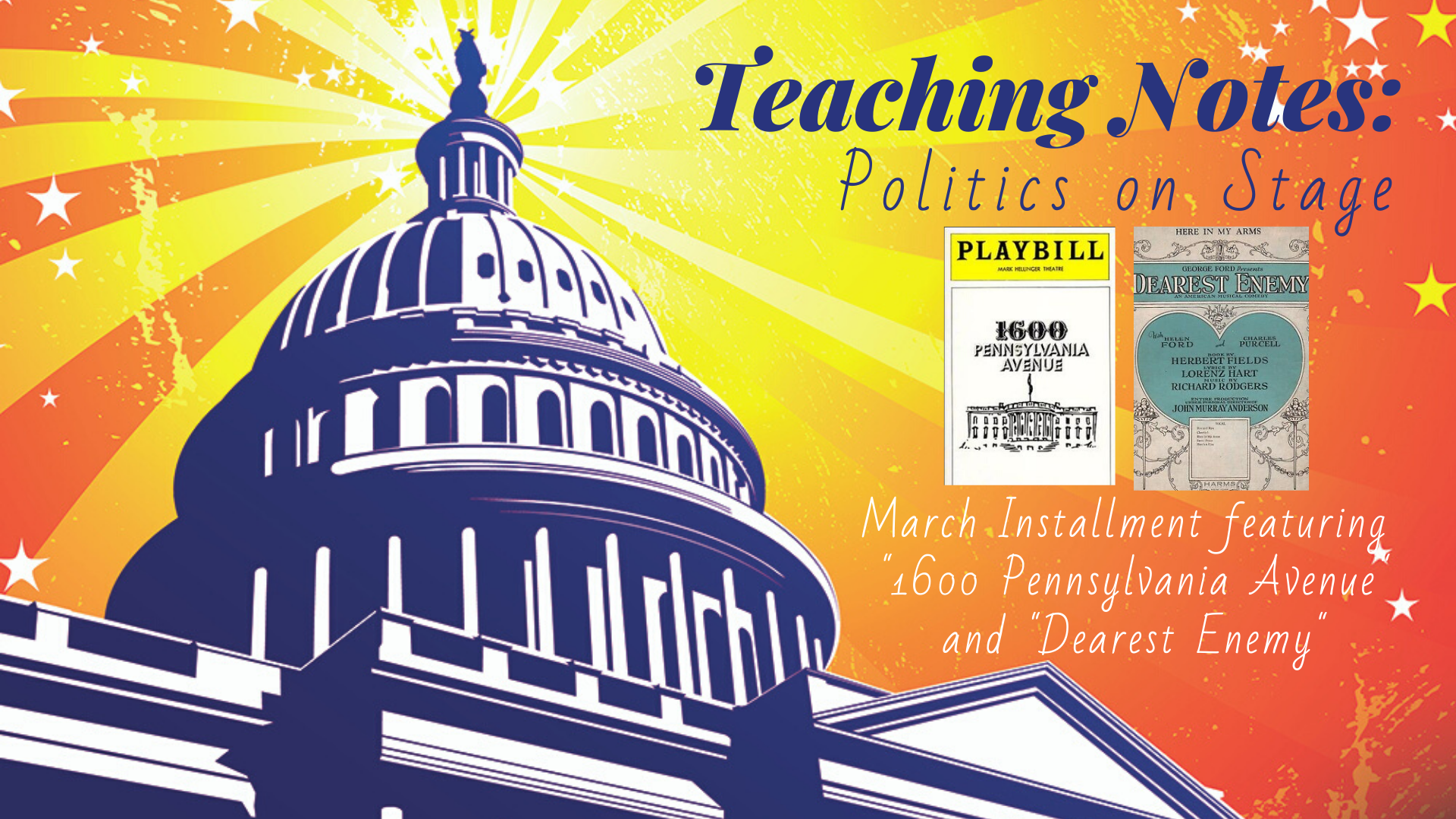 Welcome to Teaching Notes - a blog series written by a teacher to help other teachers #TeachtheSongbook.
 
 A Note from the Author: I can't imagine life without music. When tunes float by, memories flood in. My foot starts tapping, fingers start snapping, and I get caught up in the emotion of the song.  For 28 years, music was always a key component in my classroom. It never failed to grab the attention of my students and made past cultures come alive with connections to daily life.
I'm excited to open up a discussion about the new Songbook exhibit, Of Thee I sing Politics on Stage. It's a storytelling device where cultural values are seen in the context of music. Including musical theater in your classroom has never been easier. Join me in this forum where you can share your lesson plans and get ideas from others. It's your point of access for creative ways to engage your students through music. Tell me what works and what's missing. Let's start a conversation and get those toes tapping.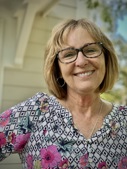 Sue Ackley
Contact me at: info@thesongbook.org
This Month's Teaching Notes:
Bernstein and Lerner…Rogers and Hart…One show's a flop. The other is not. Two powerhouse teams create music for 1600 Pennsylvania Avenue and My Dearest Enemy. Is it the script or the music that makes a show successful?
 Images from the Songbook Foundation's current exhibit installation titled, Of Thee I Sing: Politics on Stage.  Learn more here. 
What's it all about?
1600 Pennsylvania Avenue proposed to retell the history of the first hundred years of White House residents: Presidents and their wives upstairs and successive generations of a family of servants (at first slaves) downstairs. Read full summary here.
It ended up as one of the greatest flops in Broadway history, closing after only seven performances and causing such grief to Bernstein and Lerner that they decreed there would be no cast recording. Read full summary here.
My Dearest Enemy takes place in 1776, during the American Revolutionary War, when Mary Lindley Murray detained British troops long enough in Manhattan to give George Washington time to move his vulnerable troops. Read the full summary here.
"Dearest Enemy… wasn't a failure. It was what we'd call a moderate success." Read full summary here.
What's going on in U.S. politics?
1600 Pennsylvania Avenue – 1976
Gerald Ford was president as America celebrated its bicentennial. Inflation was high, Apple was formed, the Concorde began their commercial flights, Viking I landed on Mars, and the "Cod Wars" ended.
My Dearest Enemy – 1925
In the midst of the Roaring 20's and prohibition, Calvin Coolidge was president. It was an era of isolationism, fear of communism, and the growth of the Ku Klux Klan.
What topics are covered in the musical?
1600 Pennsylvania Avenue
Racial injustice

Political corruption

Cantata
My Dearest Enemy
Patriotism

Heroine

Quakerism
Start a discussion:
What themes from musicals resonate throughout the decades?

How can music serve as a political act and promote social agenda?

What role does music play in the success of musical theater?
What's been said about the musicals?
The critics and the commentators share their views, not just about the play, but the songwriters as well.
1600 Pennsylvania Avenue
My Dearest Enemy
Useful Lesson Plans and Ideas
Where can I find out more?
Patricia Routledge 1600 Pennsylvania Avenue
Duet for One Patricia Routledge
Julia Andrews singing "Take Care of This House"
My Dearest Enemy
My Dearest Enemy - "I'd Like to Hide It"
Up next month: Bloomer Girl
As the Civil War looms, a young, progressive woman causes a scandal as she challenges the hoopskirt norm of society in favor of comfortable "bloomers".
Happy Teaching! Please share your success in the classroom with us by posting about your lesson plan using the hashtag #TeachtheSongbook and tagging us @songbookfoundation.
Keep an eye out for our other installments coming soon...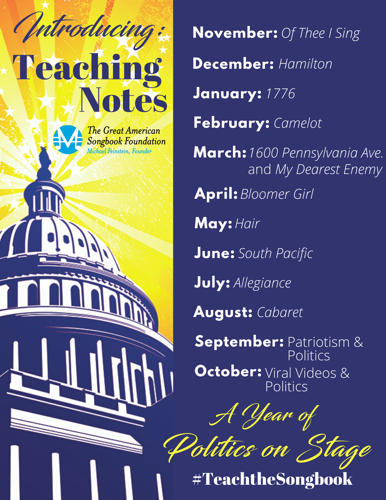 Tweet #share