Sarah Vaughan, "The Divine One"
February 8, 2021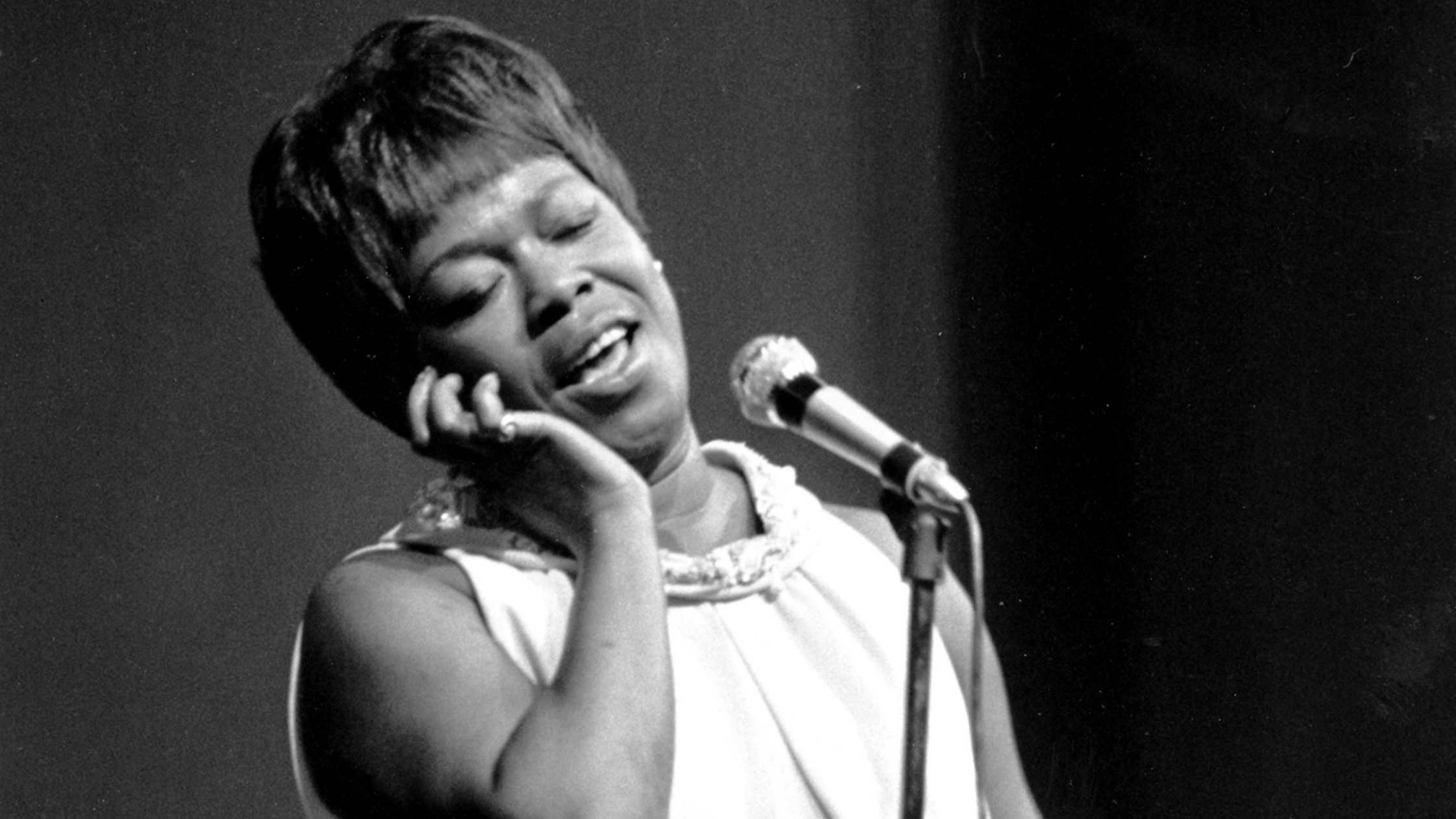 Sarah Vaughan Bio | National Endowment for the Arts
The power, range, and flexibility of her voice made Sarah Vaughan, known as "Sassy" or "The Divine One," one of the great singers in jazz. With her rich, controlled tone and vibrato, she could create astounding performances on jazz standards, often adding bop-oriented phrasing. Along with Billie Holiday and Ella Fitzgerald, Vaughan helped popularize the art of jazz singing, influencing generations of vocalists following her. Vaughan began singing at the Mt. Zion Baptist Church in her native Newark, and started extensive piano lessons at age seven. Winner of the amateur contest at the Apollo Theatre, Vaughan was hired by Earl Hines for his big band as a second pianist and singer on the recommendation of Billy Eckstine in 1943. She joined Eckstine's band in 1944, as well as making her first recording under her own name. Read more at National Endowment for the Arts
Songs
Misty
Send in the Clowns
Broken-Hearted Melody
Make Yourself Comfortable
It's Magic
Listen to Sarah Vaughan on Spotify
Legacy
Ella Fitzgerald called her the world's "greatest singing talent."

Mel Tormé said that Sassy: "...had the single best vocal instrument of any singer working in the popular field."

The New Jersey Performing Arts Center created the Sarah Vaughan International Jazz Vocal Competition to "find the world's next great jazz singer."

In 1989, Sarah Vaughan was honored with a Lifetime Achievement Award at the 32nd Annual Grammy Awards.

Sarah Vaughan was inducted into the Jazz Hall of Fame in 1990, the same year she died.
Learn More about Sarah Vaughan
Tweet #share