Gus Kahn: The Man Behind the Music
April 28, 2021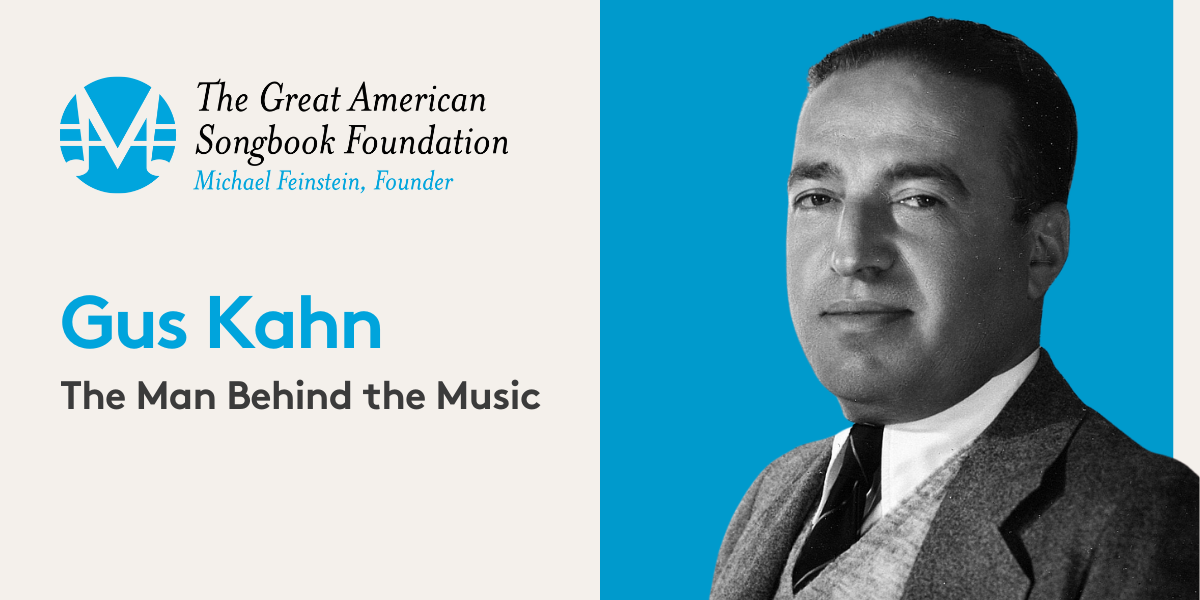 This exhibit is based on documents and artifacts from the Gus Kahn collection in the archive of the Great American Songbook Foundation. It tells the story of Gus Kahn – his life, work, his family, and his friends. Meet a man whose songs you already know, even if you don't know him: Gus Kahn, The Man Behind the Music.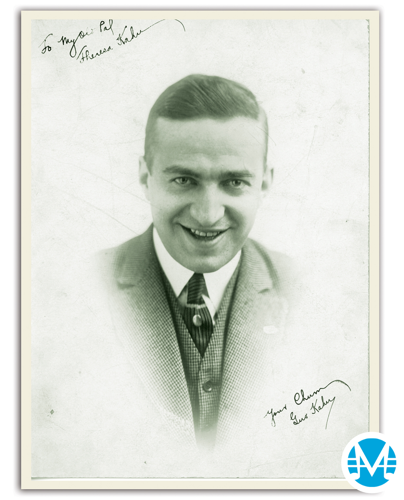 Gus Kahn, circa 1907 (Great American Songbook Foundation archive)
GUS KAHN (1886-1941), although his name is little known today, wrote the words to some of the best-loved and best-known American songs from the turn of the 20th century to the dawn of the Second World War. Countless singers and listeners across the country and around the globe have loved, and still love, his contributions to the Great American Songbook.
Gus Kahn's love for and genius with the English language is undeniable. His hit songs – "Makin' Whoopee," and of course his masterpiece, "It Had to Be You," – made him one of the greatest lyric writers of his generation. Although he got his start writing songs for live musical revues in the Tin Pan Alley era, Gus soon joined the movie industry and helped usher in the age of the Hollywood musical film.
A Legacy of Song
The list of songs that Gus Kahn wrote the words for is truly amazing. His songs range from comic novelties to giddy love songs and heart-wrenching ballads, and are as beloved today as they were when he wrote them. Among the most favorite of his songs are:
"I Wish I Had a Girl" (1907)

"Memories" (1915)

"Pretty Baby" (1916)

"Ain't We Got Fun?" (1921)

"Carolina in the Morning" (1922)

"Toot, Toot, Tootsie, Goodbye!" (1922)

"My Buddy" (1922)

"No, No, Nora" (1923)

"It Had to Be You" (1924)

"I'll See You in My Dreams" (1924)

"Ukulele Lady" (1925)

"Yes Sir, That's My Baby" (1925)

"Makin' Whoopee" (1928)

"My Baby Just Cares for Me" (1930)

"Dream a Little Dream of Me" (1931)

"The Carioca" (1933)

"San Francisco" (1936)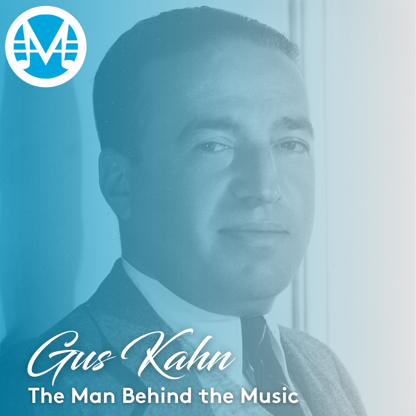 Listen to "Gus Kahn: The Man Behind the Music" playlist on Spotify.
Man Behind the Music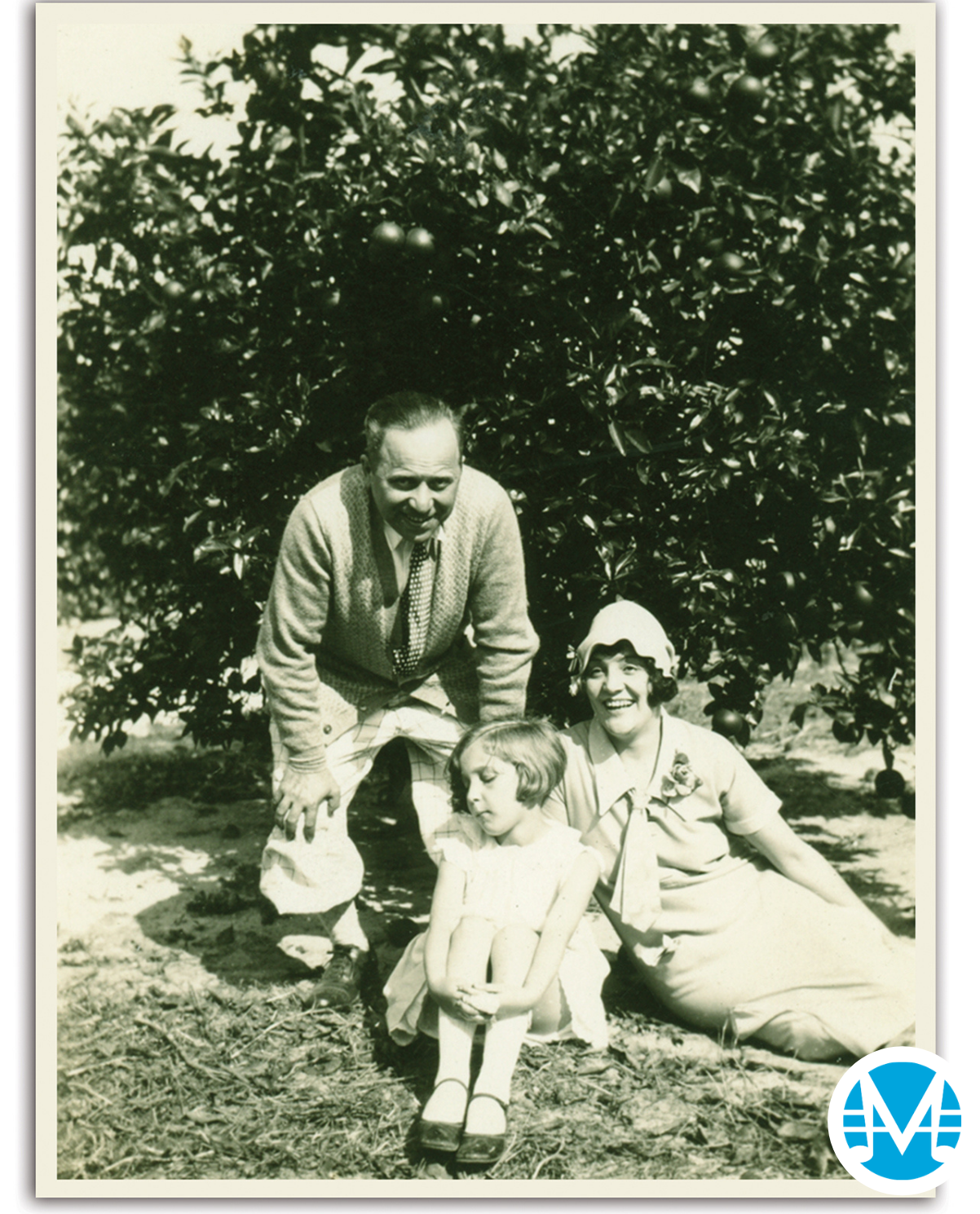 Gustav Gerson Kahn was born November 6, 1886, in Koblenz, Germany. His father, a cattleman, moved his family to Chicago in 1891. Gus began writing lyrics before he even finished grammar school. While working as a clerk at a mail-order glassware company, he was introduced to the composer Grace LeBoy at a New Year's Eve party. This was the beginning of their professional relationship, leading to their first big hit, "I Wish I Had a Girl," in 1907. After working together for several more years, Gus and Grace married in August of 1915.
Despite the huge success of "I Wish I Had a Girl," Gus and Grace never had another hit together. At her prodding, he started working with other writers around 1915. Composers and publishers asked Gus to move to New York City over and over again, but he stubbornly stayed near his mother in Chicago. Unless Gus was traveling to write for Broadway musicals and vaudeville shows, composers had to send him songs in the mail or visit him in person.
Gus's partnerships with Egbert Van Alstyne, Walter Donaldson, and Isham Jones led to a series of smash hits in the Teens and Twenties. Songs such as "Pretty Baby," "Ain't We Got Fun?," "It Had to Be You," and "Makin' Whoopee" ensured his legacy as one of America's great lyricists. At the height of his career, he averaged no fewer than eight hits per year and sold well over a million copies of his songs in sheet music alone. Contemporary newspapers report his yearly income to have been over $150,000 – that's $2 million today!
The Kahn Family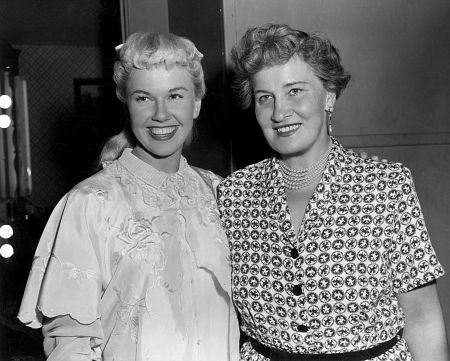 Grace LeBoy Kahn (1890-1983) continued her songwriting career after Gus's death. She was frequent on the Ed Sullivan Show, for which she wrote the theme music. Read about how Grace supported Gus during a difficult period in his career.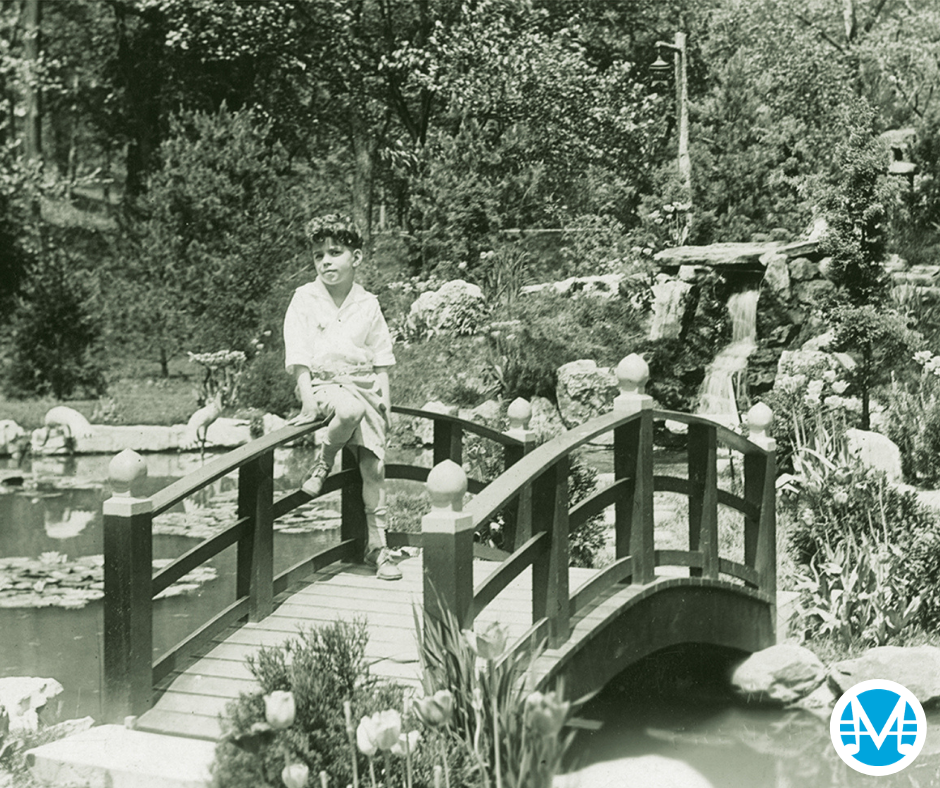 Donald G. Kahn (1918-2008) also became a composer and songwriter, and led professional organizations such as ASCAP and the Songwriter's Guild of America. His best-known song is "A Beautiful Friendship."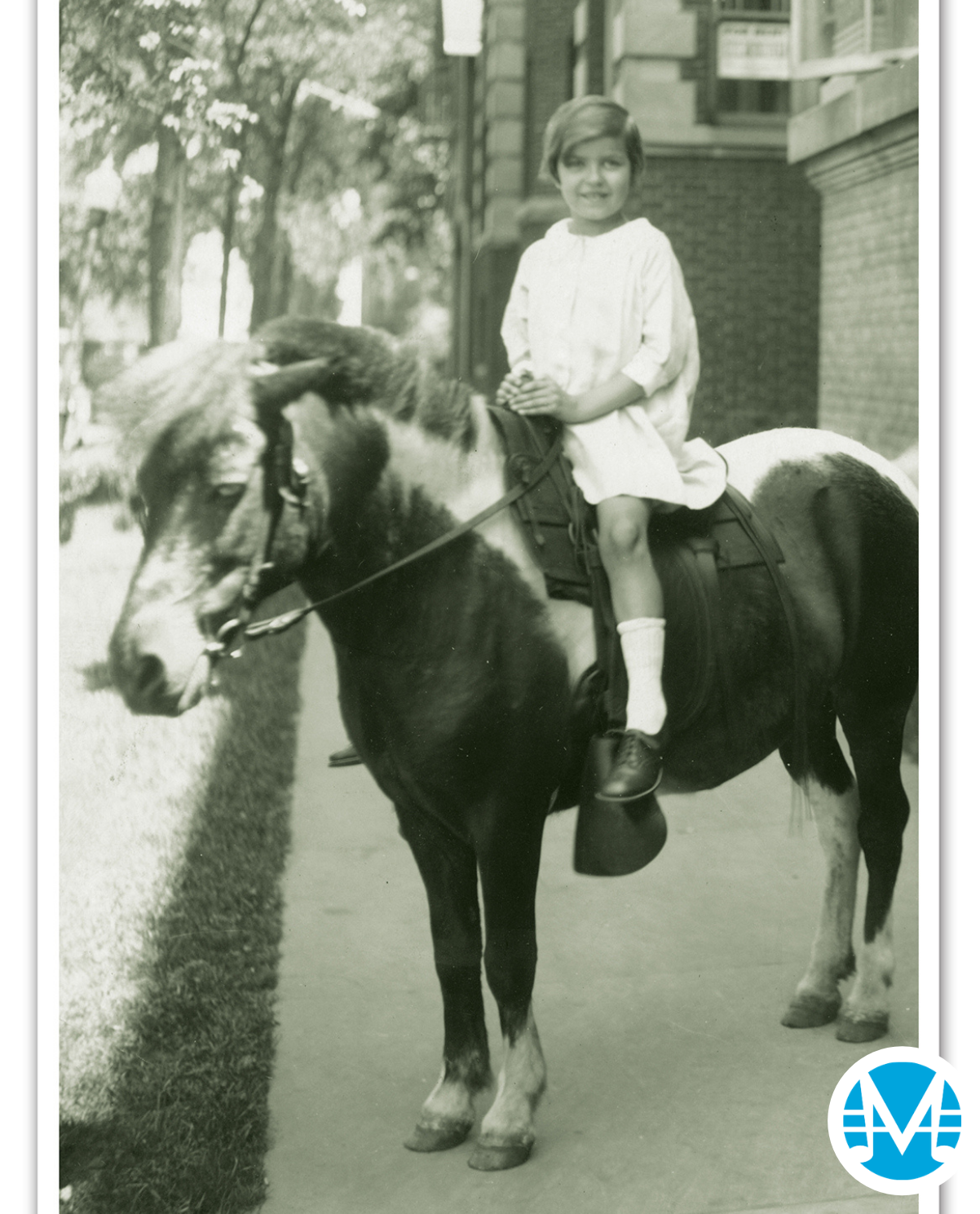 Irene Kahn Atkins (1922-1983), at one time married to Groucho Marx's son, was an important historian and biographer of film composers and directors.
Andy Marx is the grandson of both comedian and famed television and film actor Groucho Marx, and famed songwriter Gus Kahn.
Andy Marx talks about the life and legacy of his grandfather, Gus Kahn. He also sings one of Kahn's most famous songs.
Gus Kahn the Lyricist
"This business of concocting popular songs is the strangest gamble in the world. We . . . gamble on a whim of the public." – Gus Kahn, 1927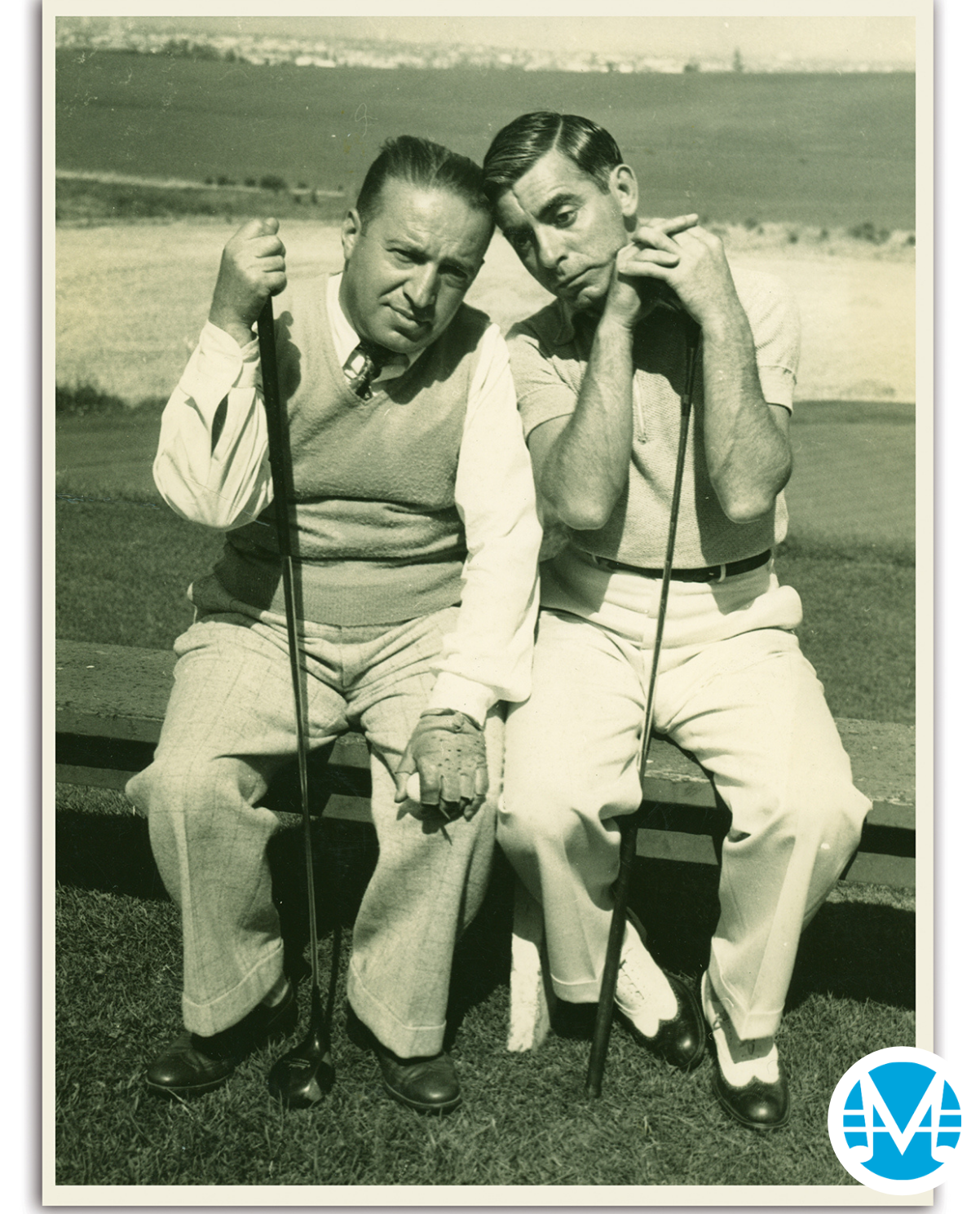 Gus Kahn, as a lyricist, only wrote the words to songs. In fact, he couldn't play the piano and had a poor singing voice. He usually had Grace play the melodies that composers would send him. It's unclear how he learned to read music or write poetry, but his amazing talent with meter and rhyme made him one of the greatest lyricists in the history of his profession.
Artists and musicians often come off as either flighty or disciplined, and Gus was no exception. He would usually spend the mornings working on songs and go golfing in the afternoon. But inspiration could strike him at any time! Gus carried a notebook in his pocket, but stories abound of his habit of writing lyrics on anything at hand: golf scorecards, napkins, horse racing forms, or even his shirt cuffs. Gus and Walter Donaldson were even known to go out to dinner, write a song on the tablecloth, and take it home with them!
Shows and Movies
Gus got his start writing lyrics for vaudeville theatre shows, but before long he was writing for big Broadway musicals. Starting in the late 1920s, through the end of his career, he also wrote songs for movies. Just a few of the stage shows and movies he wrote for include:
Kitty's Kisses (1926)

The Jazz Singer (1927)

Whoopee! (1928; 1930)

Show Girl (1929)

Flying Down To Rio (1933)

Kid Millions (1934)

A Night at the Opera (1935)

San Francisco (1936)

A Day at the Races (1937)

The Girl of the Golden West (1938)

Ziegfeld Girl (1940)
Gus on a Hollywood Metro-Goldwyn-Mayer train. (Great American Songbook Foundation archive)
Hooray for Hollywood
"You can't discount youth in song writing. The most successful writers are interpreters of youth." – Gus Kahn, 1927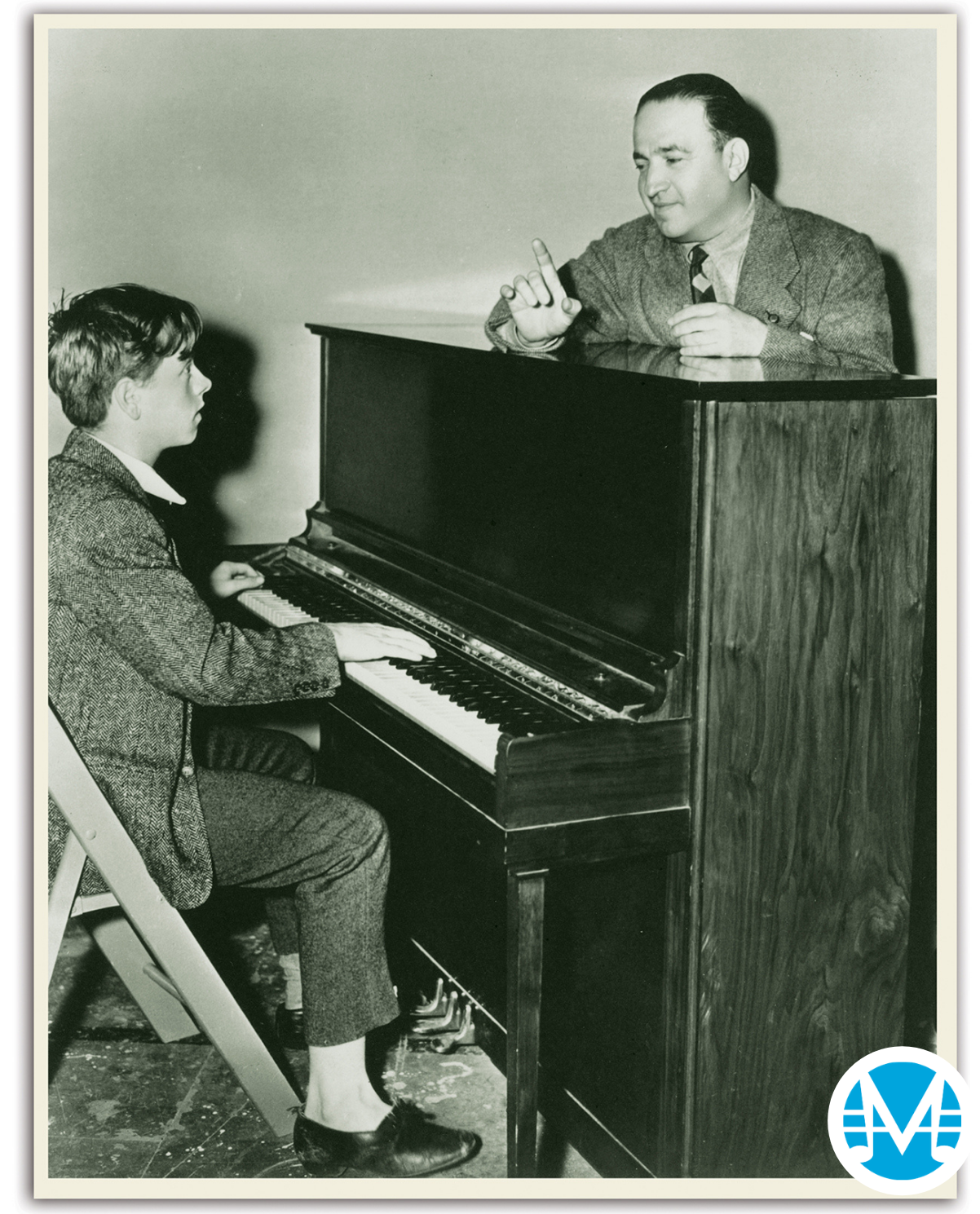 Gus moved to Beverly Hills in 1933 and loved California so much that he never left the state again. Year-round golfing weather, the company of his friends and colleagues, and the security of working as a staff songwriter won him over completely. He got to work with a wide range of composers and singers, including up-and-comers like Judy Garland and Mickey Rooney. Gus wrote featured songs, opening themes, and incidental pieces for dozens of early Hollywood movies. His songs appeared in musicals, comedies, dramas, and even a few westerns.
Gus Kahn's mother died in 1933, and he finally moved to Hollywood to join the movie industry. Although described as looking "more like a boxing manager than a songwriter," he was well-known around town and adored by colleagues and fans alike. As a contract writer for MGM, he wrote songs for comedies, dramas, and musical revues and his work on Columbia's One Night of Love (1934) helped it win the first-ever Oscar award for Best Original Score. His final published collaboration, with Jerome Kern, was the song "Day Dreaming." Gus Kahn died of a heart attack at his home on October 8, 1941.
I'll See You in My Dreams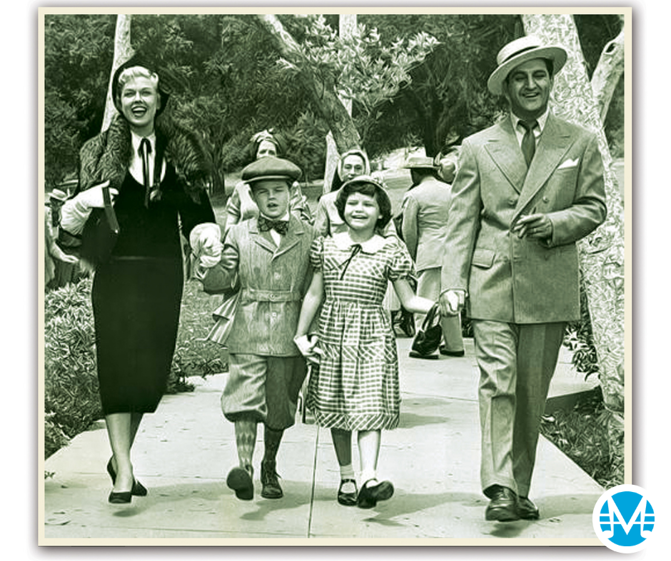 Doris Day (Grace), Robert Lyden (Donald), Bunny Lewbel (Irene) and Danny Thomas (Gus) in I'll See You in My Dreams (1951). (Great American Songbook Foundation archive)
A decade after his death, Hollywood showed its ongoing affection for Gus and Grace Kahn. I'll See You in My Dreams, starring Danny Thomas and Doris Day, is the only movie to date devoted to the life of a song lyricist. Although its account of Gus's life and career is highly fictionalized, I'll See You in My Dreams was a box-office hit. Its soundtrack album reached #1 on the Billboard charts, and the movie was a popular showing in the early days of television.
Read part of the original script for the "It Had to Be You" scene between Doris Day and Danny Thomas from I'll See You in My Dreams. Watch the film and see if you can find alterations to the original script by perusing these excerpts.
Composers and Artists
Gus Kahn only wrote the words to songs - he worked in partnership with composers, who wrote the melodies for his lyrics. And, like almost all songwriters of his generation, he depended on singers to popularize them. Gus was famous for working with lots of different people, and these are just a few of the composers and artists he worked with:
Walter Donaldson

Judy Garland

Egbert Van Alstyne

The Marx Brothers

Al Jolson

Harry Warren

Eddie Cantor

Carmen Lombardo

Richard Whiting

Ted Fio Rito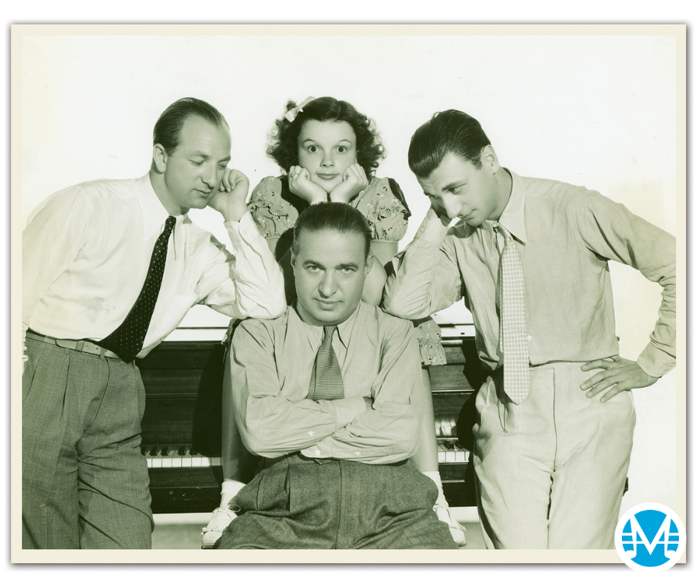 Walter Jurmann, Judy Garland, Gus, and Bronislaw Kaper. (Great American Songbook Foundation archive)
Who is Your Gus Kahn?
Americans have been putting words to music for hundreds of years. Gus Kahn is part of a lineage of musical genius that includes such great names as Stephen Foster, Oscar Hammerstein II, Hank Williams, John Lee Hooker, and Taylor Swift. The next time you hear your favorite song, take a moment to find out who wrote it – you might be surprised to learn it's not the same person who sings it!
Let it Go
Do you know who wrote "Let it Go"?
Answer: Married couple Kristen Anderson-Lopez and Robert Lopez wrote this 2013 smash hit. 
Crazy
Do you know who wrote "Crazy"?
Answer: Before he became a superstar, a young songwriter named Willie Nelson wrote this song made famous by Patsy Cline in 1961. Who is your Gus Kahn?
That's Amore?
Do you know who wrote "That's Amore"?
Answer: Jack Brooks and Harry Warren (who also wrote "At Last," made famous by both Etta James and Beyoncé) wrote this novelty song in 1952. Who is your Gus Kahn?
Let it Snow!
Do you know who wrote "Let it Snow"?
Answer: Written during a California heat wave, this timeless holiday hit is by Sammy Cahn and Jule Styne. Who is your Gus Kahn?
Happy Birthday to You
Do you know who wrote "Happy Birthday to You"?
Answer: Sisters Mildred J. and Patty Hill wrote what might be the best-known song in the English language in 1893. Who is your Gus Kahn?
Preservation Partners
With the support of our Preservation Partners, artifacts like those in the Gus Kahn Collection and exhibits like Gus Kahn: The Man Behind the Music are becoming more accessible to diverse audiences including scholars, educators and performers.
Led by Stan and Sandy Hurt as the Premier Preservation Partners, this group will help support a growing national preservation effort including 300-plus collections representing over 500,000 items. A special thanks to our Preservation Partners, Diane and John Abrams, Maureen Charles, Michael Charles, Karen Kennedy and Dr. Larry Weeda Jr. for their support. Contact Jo Garcia at Jgarcia@TheSongbook.org for more information on how to become a Preservation Partner today.
Special Thanks to Our Exhibition Team:
Archivist, Lisa Lobdell, Great American Songbook Foundation
Graphic design and layout by Hill Design Service
Graphic production and installation by Blue Ash
Eleven Eleven LLC
If you enjoyed this exhibit, borrow a traveling 4-panel version for your school, library, community center or cultural institution.
Please visit our Traveling Exhibit Page to learn more.