Advice from an Alum: College Pre-Screens
September 20, 2019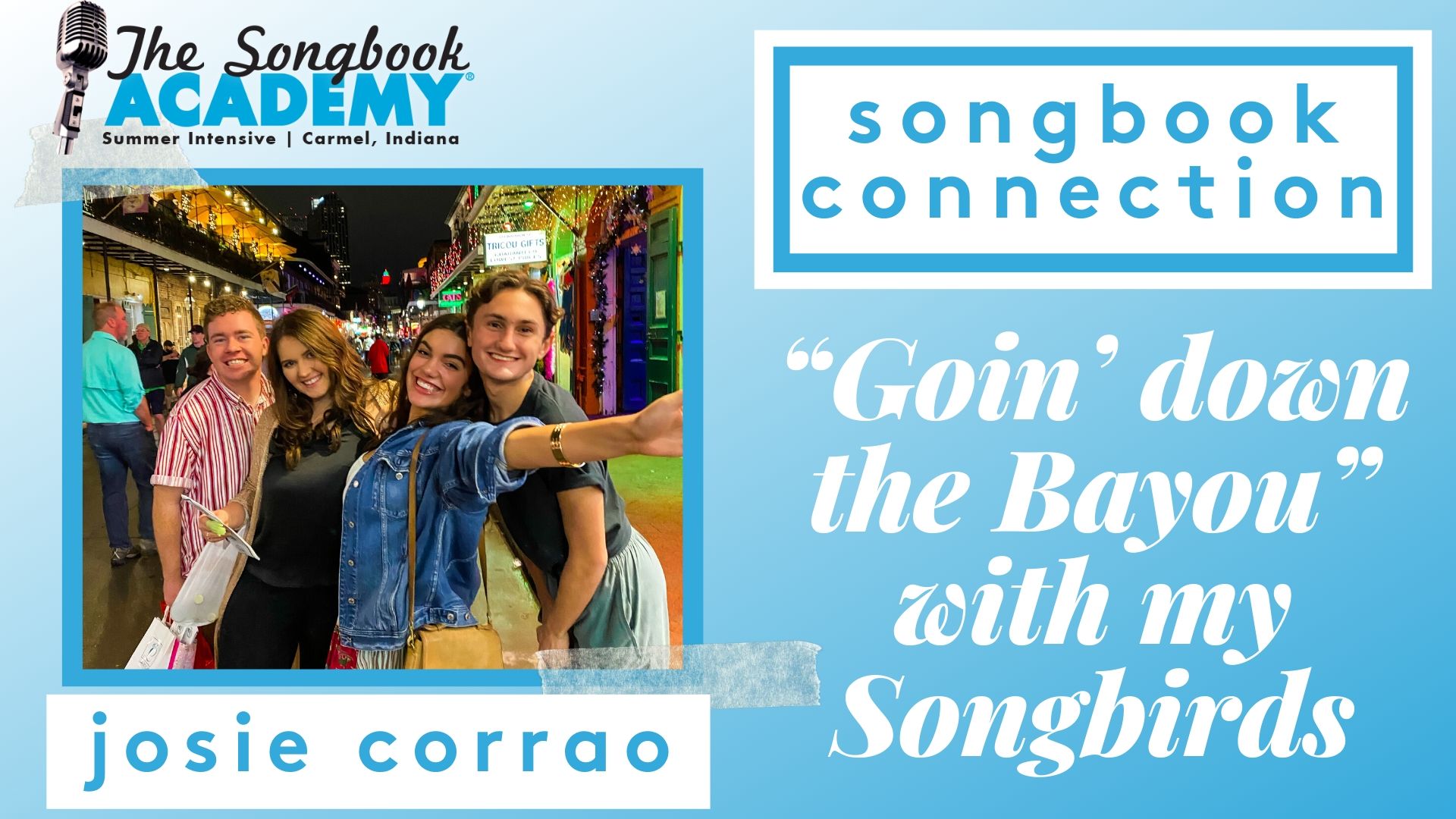 Written by Songbook Academy 2017-'18 alum, Lucy Breedlove.  Lucy hails from Vienna, Virginia and recently graduated from James Madison High School.  Lucy will be attending Otterbein University this fall to pursue a BFA in Musical Theatre.
Want to read "Step 1: Choosing Schools" first?  Click here.  
What about "Step 2: Academic Applications"?  Click here.
Step 2: College Pre-Screens
Everyone's favorite necessary evil, a pre-screen is a video audition that schools use as a preliminary audition before they invite you to audition in person. Most are submitted through GetAcceptd, the same platform that you sent in your Songbook Academy application on! So if you're a Songbook Academy alum, good for you! You're ahead of the game already.
Some start prepping material for their pre-screens in their junior year, others don't start until the fall of senior year. This is where the process has the most differentiation person to person, so wherever you fall on the spectrum doesn't make much of a difference.  One thing that is important to note, however, is that while some schools will allow you to choose completely different material for your live audition, some require you to perform the same songs that you filmed for your pre-screen. So with that in mind, choose carefully!
The biggest overall piece of advice that I have is to make a spreadsheet with every school's requirements, so that you know what you need to look for. It makes it a lot easier to have everything in one spot!
Songs
In addition to the school's specific song choice requirements, make sure to choose songs that you truly connect to. I'm sure you'll hear it/have heard it from your Songbook Academy mentors, but it makes ALL the difference. These faculty members of every program have seen fantastic singers and actors for months on end, year after year, and they couldn't care less about how great of a singer you are. While good technique definitely helps, having a genuine connection to your songs and a motivated reason for singing will make you stand out more so than any held belt or high soprano note ever will.
It's important to keep in mind how you want to present yourself to the auditors, too. Although it's not explicitly advertised, they look for people who will get work after graduation; and that requires knowing how to market yourself. Without placing yourself in a box, find songs of characters that you could play or that you feel showcase your personality well.
That said, the typical requirement is for two contrasting 16 or 32-bar cuts. The simplest way to make sure that your songs vary enough is to go in sets of classical ballad/contemporary uptempo and contemporary ballad/classical uptempo. It's not always the case, but that's a good jumping off point.
When it comes to 16 and 32-bar requirements, an auditor is usually shooting for a general time that your cuts will take (30-45 secs vs 60-90 secs). Essentially, don't take it too literally. If your cut sounds better as a 36-bar cut, then great! If it's a ballad and 20 measures fills over a minute of time, then that works too!  It's all about playing around and testing out what works and feels natural.
Monologues
If there is anything that I would recommend starting the search for early, it's monologues. A coach can be helpful to get you a strong piece quickly, but the best results will come from reading plays to find a character that you love and feel that you could fit. The "rules" are slightly different depending on who you ask, but it's smart to choose a character that you could either play now or within two-four years. Go to the library, look up schools' past seasons, find plays from authors that they all have in common; use any method to discover work that's new to you. For pre-screens they might only want one or two monologues, so record what you love most that fits the school's requirements! Make sure you have at least one classical and one contemporary piece under your belt, and maybe a Shakespeare too (although those were less commonly asked for in my personal experience).
Dance
This is probably where I discovered the most change from person to person. Every school wants something slightly different, so compile a list of requirements and create a short combination and technique video that bring most of them together. A big part of pre-screens are for each school to see who follows the instructions!
 I heard from almost every dance call that showing personality is much more preferred over a high level of technical dance ability. Show what you can do in a technique video, but make sure your combination shows character! Just because a dance is new to an auditor doesn't mean it has to be new to you. Working with a dance teacher to develop a strong, short combo can be beneficial, but if that's not in the cards for you, then choose something from a past show, workshop, class, etc. It may help to have a song that fits your character "type" as well, but that is not necessarily required.
Check back next week for some tips on scheduling your live auditions!  In the meantime, here's a summary of what Lucy taught us about pre-screens - feel free to print it out for reference as you are filming YOUR auditions!